2011 PokerStars.com European Poker Tour Loutraki Day 4: Ziyard Heads Final Table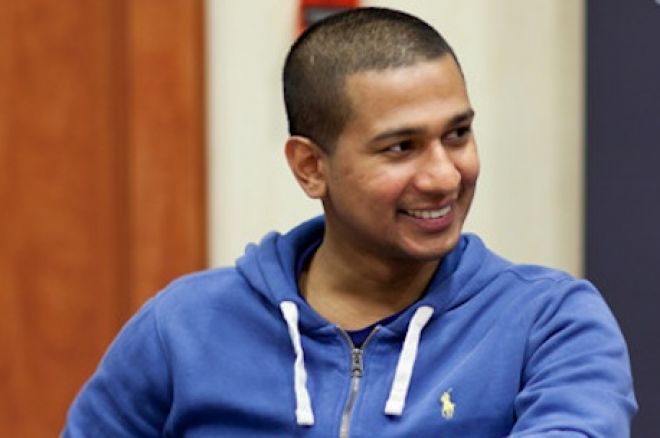 The PokerStars.com European Poker Tour Loutraki Main Event has reached its final stage. Over the past five days, 336 players have given everything they have in pursuit of the €347,000 first prize and all of the accolades that accompanies an EPT title.
Before the penultimate day began, 38 players were hoping that they could turn their dreams into something a little more tangible. By the time another Greek sunset had come and gone, 30 players were eliminated, leaving only eight players left with a dream. The final table, our Clash of the Titans, was set, and the player who had finished at the top of the pack was Zimnan Ziyard with 2,771,000 chips.
The day began with Level 19, and during those scintillating 75-minutes we lost 13 players. Among the early casualties were former Day 1a chip leader Julian Herold and Team PokerStars Pro Jude Ainsworth. The chip leader at the start of the day was Charalampos Kapernopoulos, and the Greek doctor continued to run hotter than a lava flow, finishing the first level with 1,177,000 chips.
The next level saw another raft of casualties and the most notable player to receive a fatal blow was the last Team PokerStars Pro, and former Day 2 chip leader, Toni Judet. At the top end of the charts, Kapernopoulos was still our chip leader with 1,256,000 chips.
As play reached Level 21, the inexperience of our chip leader started to show. He lost big pots to Ioannis Taramas and Hauke Heseding and started to slip down towards mediocrity. Someone needed to step up and replace Kapernopoulos at the top, and it was Hauke Heseding who walked forward and took a bow.
Moving into Level 23, the last remaining Brits started to make their moves. Former EPT Champion Rupert Elder and fellow compatriot Zimnan Ziyard learned to play poker in their home game at the University of Warwick, and both of them were competing for Heseding's spot at the top. Then, just as people started to contemplate the possibility of Elder becoming the first-ever double EPT Champion — he was gone — and his old foe Ziyard was his executioner. With blinds at 10,000/20,000, Elder four-bet his entire 700,000 stack holding
and Ziyard called with
. Ziyard's hand held strong and he deposed Heseding at the top with 1,760,000 chips.
From that moment on, Ziyard kept his foot on the gas and peered in the rear view mirror as Ioannis Taramas, Hauke Heseding and Mario Puccini all failed to make the headway needed to remove him from top spot.
On Sunday, Ziyard will start with a million more chips than his nearest competitor and has an excellent chance of becoming, yet another, British EPT champion.
The final table starts on Sunday at 1200 EET (0200 PST), so be sure and join us at Pokernews for all of the action from EPT Loutraki.
EPT Loutraki Main Event Final Table Seat Draw and Chip Counts
| Seat | Name | Chips |
| --- | --- | --- |
| 1 | John Taramas | 1,755,000 |
| 2 | Charalampos Kapernopoulos | 749,000 |
| 3 | Pierre Mothes | 1,073,000 |
| 4 | Hauke Heseding | 1,660,000 |
| 5 | Florian Schleps | 850,000 |
| 6 | Mario Puccini | 1,077,000 |
| 7 | Andras Kovacs | 210,000 |
| 8 | Zimnan Ziyard | 2,771,000 |
Follow PokerNews on Twitter for up-to-the-minute news.