Preparing for the 2011 World Series of Poker November Nine: Matt Giannetti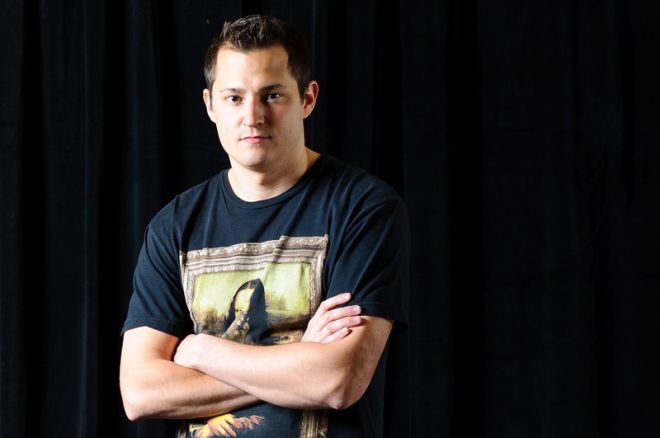 Originally from Texas, Matt Giannetti left the Longhorn State and moved to Las Vegas in 2006 to begin his career as a professional poker player. Like most young players in their early 20s, Giannetti, a.k.a. "hazards21," honed his skills while playing under his online name, but most of his time as a poker pro has come at the tables of Vegas casinos while playing some of the largest no-limit hold'em games available.
Giannetti has played in the World Series of Poker each year since turning 21 five years ago but stuck to a low-volume tournament schedule because he preferred to focus on cash games. He made a final table at a WSOP $1,500 Pot Limit Omaha event in 2009, taking fourth for $66,544, but that marked his only final table at the WSOP going into July 2011.
That all changed after an impressive run in this year's Main Event. Giannetti quietly snuck his way to the "unofficial" final table and was the short stack with 10 players remaining. He managed to double up twice, however, both times with pocket jacks, before earning his place as a member of the November Nine. He'll enter the final table third in chips with 24,750,000.
Since July, Giannetti has been busy traveling the tournament circuit. He made trips to the World Series of Poker Europe and the European Poker Tour stop at London, and even managed to take down a World Poker Tour Main Event in Malta for nearly $300,000. He was the only member of this year's November Nine class to win a major live event leading up to the WSOP Main Event final table.
PokerNews recently caught up with Giannetti to discuss his experience at the Main Event and what preparations he's making for this year's November Nine.
Describe the atmosphere in the Amazon Room the final night of the Main Event in July. How were you handling such a tense situation knowing you were on live television?
During hands, I remained very calm and collected, but once you are all-in and called, you realize this could be the last hand you play, so close to what every poker player dreams about. Once I was all-in those few times, I definitely felt the anxiety for my hand to hold up.
You were the short stack when the "unofficial" final table of 10 was formed. What was your game plan on the final table bubble?
I was so short I knew I was going to have to get it in, but was trying my best to find a good situation.
Did you do any celebrating once the final table was in place?
I went and had some drinks with my dad who was secretly sweating me all day. I didn't know he was there until about an hour before the final table was set. Then I met up with my poker player friends and celebrated until very late in the morning.
When did it sink in that you had made the final table of the WSOP Main Event?
Once that river fell that knocked out Hewitt, it all hit me at once, and I couldn't stop smiling. It sounds redundant, but after a summer of running pretty dismally, it felt like I was in a dream.
You took down a World Poker Tour event in Malta in September. Tell us a little about that experience and how it affects your confidence level leading up to the Main Event final table.
WPT Malta was great to win to add to my resume, but even more important than the title was added final-table experience and the lessons I learned. Although I won, I definitely am not happy with certain decisions I made, but other bits of strategy I utilized there that I liked, I will keep or tweak.
Have you spent any of the money from the Malta win or the $782,000 you already locked up for making the WSOP Main Event Final Table?
I really haven't made any big purchases at all. Money is just more ammunition. Although with $8.7 million, I obviously will be doing more investing type things and not treat it like a liquid bankroll.
How have you been preparing for the final table? Have you been studying opponents or watching any of the ESPN footage?
I have watched a lot of film already but need to re-familiarize myself with the players and will be watching a lot of film in the next week and a half. My close friends and I talk strategy from time to time but haven't spoken specifically about the final table as of yet. But I am sure we will have specific conversations closer to the final table. Noah Schwartz is probably the person I talk most strategy with.
We got a glimpse on Twitter of what your friends and family will be wearing during the final table. Tell us how you came up with that logo design.
Although I rarely played online in the last four to five years since I turned 21 because I prefer live, my online name was "hazards," and a lot of friends in the poker community still call me by that. The Biohazard logo was always my PokerStars logo, and I thought adding some Texas flare to it to make it more unique to me as a die-hard Longhorn fan was appropriate.
How many people will you be bringing to Vegas for the final table?
Right now I have roughly 100 confirmed people coming out and expect in typical poker fashion a lot of last-minute additions.
Which means more to you: The glory of being the world champion of poker of the $8.7 million top prize?
Luckily it's a package deal, so I don't have to choose, but I am playing to win. The money is great, but the day after the Main Event is over, I can go grind and start making more money. It would be at a much smaller rate, but hard work and long hours never bothered me. Having a shot at poker's most important prize might never again come along.
To learn more on Giannetti, check out the following video, which was taken the day after he made the November Nine:
Stay up to date on all the latest news by following us on Twitter and liking us on Facebook.