A Look at the Nevada Gaming Commission's Online Poker Regulations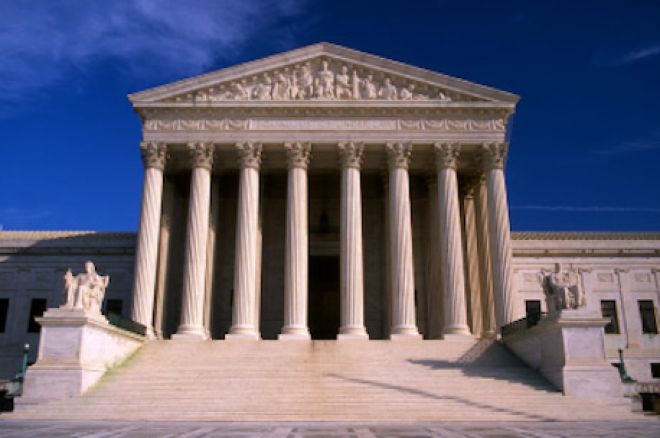 The Nevada Gaming Commission's approval of online poker regulations Dec. 22 sets the stage for legal, licensed and regulated Internet poker to debut in the United States in the next year. However, the scope of the performance is still very much in question.
Whether the regulations are used under a national network, intrastate within only Nevada, or interstate between states under a Nevada umbrella, will depend on the progress of a federal bill and state efforts in 2012.
Whatever the future of online poker is, Nevada wants to be at the center just as it is in the world of bricks-and-mortar gambling. These regulations, which were asked for by legislation passed earlier this year in the state legislature, give Nevada a head start at establishing the framework for regulating online poker no matter what form it takes.
The Nevada Gaming Commission already has begun accepting applications for companies to operate Internet poker sites, including from Caesars Entertainment and Boyd Gaming. The companies that receive licenses will be free to begin offering play to people living in Nevada.
For companies that already own regular Nevada gaming licenses, the approval process is expected to be less than 90 days. It may take a little longer to form the internal controls necessary to implement the regulations. The first sites could begin serving people inside Nevada during the second half of 2012.
If a federal bill does pass, it is expected that states and Indian territories will be the regulators. That is the plan currently laid out in Rep. Joe Barton's bill. Once a federal law is in place, Nevada will be ready to go and have companies pre-approved. Some states, like New Jersey and California, may want to handle their own regulation. Others may want to let Nevada oversee online poker in their state.
"Nevada is essentially moving ahead without a federal law," said John Pappas, executive director of the Poker Players Alliance. "Should it become federal law, I think Nevada will be in the position to be one of the first states certified to issue licenses. I think a lot of states would rather not take the regulatory burden upon themselves and would say what's good enough for Nevada is good enough for us."
Liquidity is an issue with intrastate poker in Nevada, which has a population of about three million with additional people always in the state as tourists. However, with the popularity of live poker in places like Las Vegas, it might be the case that a higher percentage of people in Nevada are interested in playing poker than in other states.
If a federal law does not come along in the next couple of years, other states could end up officially legalizing online poker and joining Nevada to combine player pools across states. This option was made possible by the Justice Department's recent announcement that the Wire Act, which prevents wagers across state lines, applies only to sports betting.
The approved regulations are important because many of them could end up being the rules used by the largest regulatory agency after federal legislation.
Some noteworthy aspects of the regulations:
Player fund transfers are not allowed.
Affiliates are allowed.
Operators must ensure that players have only one account.
Operators may pay a fixed sum to celebrity players for marketing purposes as long as the operator does not profit beyond the rake.
Promotional credits or bonus credits offered by the operator are allowed.
An operator must maintain a reserve of cash, cash equivalents, an irrevocable letter of credit, bond, or combination thereof, equal to the sum of all players' funds.
Any compensation received by an operator for conducting any game in which the operator is not party to a wager shall be no more than 10 percent of all funds wagered in each hand.
The regulations aren't final. The Nevada Gaming Commission may decide to add or amend the rules at any time. Pappas said the PPA had not yet looked deeply enough into the regulations to determine if the organization had any concerns from a player standpoint.
Nevada having regulations in place to govern online poker could help with congressmen who remain on the fence regarding the issue.
"I think it shows Congress that the most prominent gaming state in the country is ready to regulate this activity and believes it can be regulated," Pappas said. "I think that gives lawmakers some comfort that this can be appropriately regulated by an accredited regulating body."
Follow PokerNews on Twitter for up-to-the-minute news.