U.S. Department of Justice Opinion: Wire Act Only Applies to Sports Betting (UPDATED)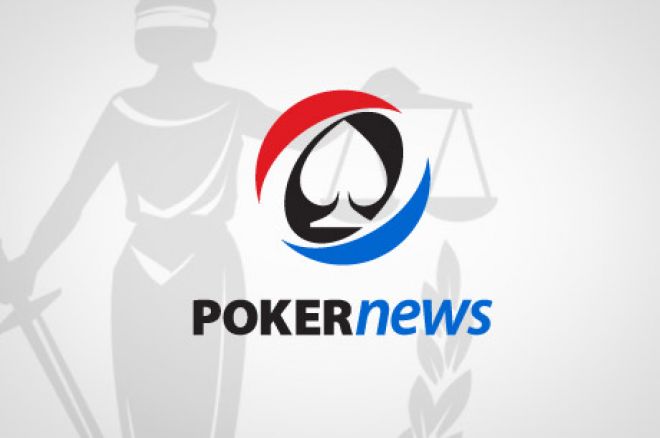 On Friday, the United States Department of Justice made public documents with the its legal opinion on the Wire Act, 18U.S.C. § 1084, concluding that "interstate transmissions of wire communications that do not relate to a 'sporting event of contest' fall outside the reach of the Wire Act."
The DOJ's opinion was released in a memo in response to Illinois and New York inquiries as to the law's effect on intrastate sales of lottery tickets via the Internet. In the memo, which was written by Assistant Attorney General Virginia Seitz, the DOJ finds that the Wire Act only applies to sports betting.
The Poker Players Alliance has hailed the ruling as a victory for the online poker industry as the clarification of the law suggests that Internet poker is not in violation of the Wire Act.
"This is a much needed clarification of an antiquated and often confusing law. For years, legal scholars and even the courts have debated whether the Wire Act applies to non-sporting activity. Today's announcement validates the fact that Internet poker does not violate this law," PPA's executive director John Pappas said in a statement.
"The PPA commends Assistant Attorney General Seitz for recognizing this. However, this ruling makes it even more important that Congress acts now to clarify federal law, and to create a licensing and regulation regime for Internet poker, coupled with clear laws and strong enforcement against other forms of gambling deemed to be illegal."
Pappas went on to say, "This will provide policy makers at both the state and federal level with the legal confidence to move forward with licensing and regulation of online poker and other non-sporting activity within their respective jurisdictions. However, it is our hope that our federal policy makers see this as an incentive to move quickly to enact federal licensing and regulation before various states produce a mix of individual state schemes that may not be the best model to serve consumers."
"PPA's million-plus members have spoken loud and clear: they prefer clear, consistent federal legislation to a patchwork of state laws to license and regulate the game they love. Protection of the right to play and of the integrity of the game is of paramount importance to the poker community," said PPA Chairman former Senator Alfonse D'Amato.
"State by state licensing and regulation could result in a balkanized online poker world where players across the nation would be limited in their choices of where and against whom they could play. This could potentially reduce the number of total players, reducing revenues state lawmakers project from this activity. At the same time, it would deter entrepreneurs from entering the online poker market, as there would essentially be 50 different sets of laws and rules to which they would have to adhere." D'Amato continued, "We urge members of Congress to act quickly based on today's announcement and pass legislation like H.R. 2366 to license and regulate online poker at the federal level."
The DOJ has released its opinion on the Wire Act, but it was careful not to touch the Unlawful Internet Gaming Enforcement Act, only to say: "In light of that conclusion, we need not consider how to reconcile the Wire Act with UIGEA, because the Wire Act does not apply in this situation. Accordingly, we express no view about the proper interpretation or scope of UIGEA."
Updated 12/23 16:00 PST: The U.S. Department of Justice also made public a letter to Senate Majority Leader Harry Reid in response to Reid and Senator Jon Kyl's letter to the Attorney General in July. Reid and Kyl's letter questioned the enforcement of the federal Internet gambling statutes.
In the DOJ's response, Assistant Attorney General Ronald Weich points to the recent conclusion by the Office of Legal Counsel's (OLC) interpretation of the Wire Act. "It also provides much needed clarity to those state governments that would like to permit wholly in-state, non-sports Internet gambling, including Internet lotteries," Weich writes.
"Moreover, OLC's conclusion will not undermine the Department's efforts to prosecute organized criminal networks. The significant majority of our current and past prosecutions concerning Internet gambling involve cases where the gambling is part of a larger criminal scheme. OLC's conclusion will not undermine our ability to use other powerful tools, such as the federal statutes prohibiting organized crime, racketeering, and money laundering, to prosecute that type of criminal conduct. Furthermore, in states that ban various forms of gambling — including Internet poker — the Department will be able to investigate and prosecute those gambling businesses under the Unlawful Internet Gambling Enforcement Act and other sections of the criminal code."
An identical letter was also sent to Senator Kyl.
Stay up to date on all the latest news by following us on Twitter and liking us on Facebook.
Executive Editor US, PokerNews Podcast co-host & 2013 WSOP Bracelet Winner.