Bet24 Expands Real Money Poker App into 14 New Countries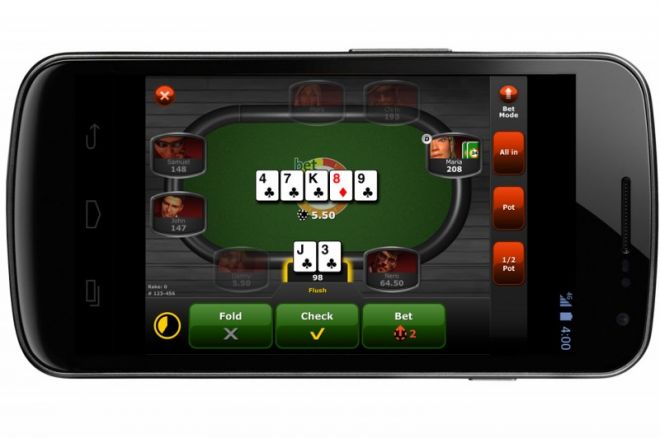 One day after PokerStars launched its mobile app in the United Kingdom, Bet24.com announced it has expanded its real-money poker offering on the iPhone to 14 new countries.
Bet24, which is powered by the Ongame Network, unveiled the iPhone application in France, Austria and United Kingdom in December 2011. Beginning Wednesday, the app is available for players in Belgium, Cyprus, Czech Republic, Denmark, Estonia, Greece, Latvia, Lithuania, Netherlands, Poland, Romania, Slovakia, Slovenia, Sweden and Switzerland.
"Mobile has been a true success story for us with thousands of downloads since launch," said Lars Kollind, poker manager for Bet24.com. "I have studied the development carefully since launch and I am proud to say that mobile poker generates growth without cannibalizing on current poker revenues from PC and Mac, we are really glad that the customers like our product and use it on a daily basis."
Bet24 also offers a real-money app for Android users, but company research found that money spent on mobile devices is heavily tilted toward iPhone users. "IOS are, financially speaking, still a more important platform than Android among Ongame's operators," the company said in a press release.
Follow PokerNews on Twitter for up-to-the-minute news.