The Insiders: WPT CEO Steve Heller on Online Poker Legislation, WPT Expansion, and More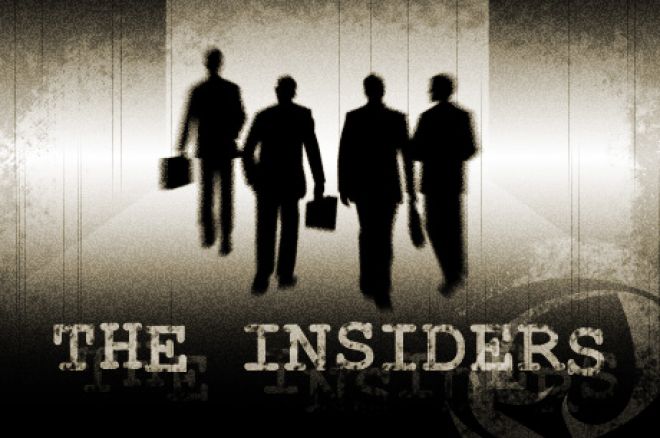 The World Poker Tour has seen consistent growth in several areas since poker was flipped upside down on Black Friday. In addition to the tour's expansion into Europe with several new stops in Season X, the television ratings on Fox Sports Net climbed by 30 percent, and the online poker traffic at ClubWPT has increased considerably.
World Poker Tour CEO Steve Heller sat down with PokerNews recently to discuss the changes made to the WPT business model and how it could potentially change if online poker is legalized in the U.S.
Many poker players flocked to ClubWPT.com after Black Friday. How has business changed at the site since April?
ClubWPT was already doing very well [before Black Friday]. It certainly did add an additional layer of players who wanted somewhere to come and play competitive poker online. It's helped the business, but it was a very healthy business beforehand. The integration and sponsorship of the show have exposed the brand and the model to a lot of people, which has really been the key factor.
We still see several real-money online poker rooms operating in the U.S. today. What does ClubWPT offer players that they can't find at these other sites?
There are a series of things you'll find at a legal operation as opposed to one that is, quoting the government, violating the law. We run a very professional operation as a subsidiary of bwin.party with a lot of people in the company who have operated in large online poker operations. I think the poker experience is outstanding.
And very importantly, regardless of the service itself, being WPT branded brings with it all of the WPT attributes. Not only do you have the ability to win seats to WPT events, but then you have what we call the ClubWPT VIP experience where you meet the cast, get invited to the parties, you get interviewed, and put on television.
Right now, ClubWPT is a subscription site. Could we see a change in the business model if online poker is legalized in the states?
I think you'll always see a subscription offering. I think there's a market for subscription that fits a lot of people's lifestyles quite well. However, if there are other forms of poker that are legalized and of interest to the poker playing community, then of course we would look to offer that service using the WPT brand and applying the WPT assets. I'd say it would add to [the subscription site] rather than replace it.
Would bwin.party have any influence on that?
Well, bwin.party is the parent company, but we very much run an independent entity here. We have relationships with a variety of online sites in Europe and a variety of casinos. We would make decisions that would be best for the WPT brand and the WPT business.
What do you think will happen in the next year in regards to online poker legislation in the U.S.?
I'm not sure I'm the person to be predicting what the government is going to do, or any one of 51 or 52 governments is going to do in the United States. But we certainly have some optimism that you will see regulated online poker in some form somewhere during 2012. It think it feels to most of the industry like there's a lot of momentum toward the government understanding that regulated online poker is the best solution for online poker.
What we're really focused on is getting quality legislation and encouraging the government to interact with the industry and make sure that the legislation integrates all of the knowledge in the industry on how to best serve players, protect players, and satisfy the consumer interest.
Switching to the live circuit, what has attendance been like at WPT events since Black Friday?
The attendance has been excellent since Black Friday. It is very difficult, frankly, to assess the year-to-year numbers in general, but there are a variety of influences on live event attendance. It's difficult to isolate one influence, and we even believe Black Friday has had conflicting influences. In other words, there have been some positive influences and some negative influences on tour attendance.
For example, you have the pros in the U.S. who will be interested in showing up for an event in a casino and playing in the cash games and other tournaments before and after because that's now the primary place that they're going to play poker. The downside is that some players who were maybe "fringe" players have stopped being poker pros and decided to either find another interest or only play on occasion. The factors go in multiple directions, but in general, the attendance has been fantastic. We had our biggest event ever in September at Borgata with over 1,300 entries.
The World Poker Tour has expanded into Europe with more stops overseas in Season X. Do you expect more growth in Europe during Season 11?
There's been great demand for WPT in Europe and we've taken the tour from having two events a couple years ago to having 10 or 12 in the calendar year. I do expect to continue to see additional events on the tour and WPT branded. There are a lot of casino partners that continue to come to us that have interest; it's a matter of finding the right venues and the right calendar. But Europe continues to be a vibrant and growing market, and certainly WPT will continue growing there.
Season X is set to hit television screens this month. Can you talk about the changes to the coverage and what you have in store for viewers this season?
Last year, we made a lot of major changes in not only the way that WPT is broadcast, but in a way that we think poker programming is thought of. This year, we're continuing that path. I think one of the big things that's changing is we're now offering three hours of coverage of each event, which allows for extended coverage of the play-down days.
Coverage of the play-down [from Season IX] got tremendous feedback from viewers and players and really gives a much fuller sense of what goes on at the event. So we decided to expand that substantially. It allows us to show more hands of poker, but also gives us some time to add more context to the players at the final table and the event in general.
We've also added a segment called "On The Road" which shows life on the World Poker Tour from the cast perspective and the player perspective to give viewers a little bit of a look behind the scenes.
We're also celebrating our tenth season as a milestone and anniversary. You'll see some look-backs into some of the most famous and most dramatic final table moments from the first nine seasons.
What are some of your plans for the WPT in the future?
We see the WPT's role in the industry as very much of an ambassador to bring poker to people's lives. So we're going to continue to look for ways to expand geographically. We'll look for ways to expand poker to make it of greater interest to those who have been historically engaged in poker. And we'll try to allow viewers in particular to get a greater understanding of what playing in one of these events and being on the tour is like, and who these people are so [viewers] can root for them or root against them. That way they'll have a more entertaining and deeper experience.
One important development is that the viewership has become more sophisticated. In Season IV we had a segment called the "Raw Deal" where you're going into great depth and very sophisticated analysis. I think we'll continue on that path to allow people to get deeper and deeper analysis and discussion of what goes on on the tour.
Stay up to date on all the latest news by following us on Twitter and liking us on Facebook.