Bodog Founder Calvin Ayre Indicted by Federal Prosecutors; Bodog.com Seized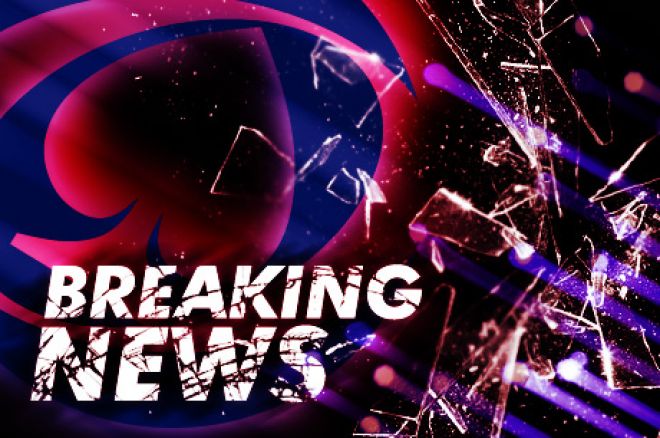 Bodog.com founder Calvin Ayre and three other men have been indicted by the federal government on charges of operating an illegal gambling business and conspiring to commit money laundering.
Ayre has been the highly visible face of the Bodog brand since the company exploded onto the online gaming scene in the mid-2000s. Ayre set up Bodog headquarters in Costa Rica, and the company handled billions in online gambling transactions. The six-page indictment focuses on the movement of funds from accounts outside the U.S.
Prosecutors allege that Bodog used payment processors in Switzerland, England, Malta, and Canada, and then directed the processors to send at least $100 million by wire and by check to gamblers in Maryland and elsewhere, according to the indictment.
According to the affidavit in support of a seizure warrant, an ex-employee of Bodog stated that Bodog has "hundreds of employees located in Canada and Costa Rica who handle the daily operations of taking bets, tracking sports events, customer service, website development, advertising and financial transactions." The ex-employee also identified Bodog's top level officers and directors, including Ayre.
"Sports betting is illegal in Maryland, and federal law prohibits bookmakers from flouting that law simply because they are located outside the country," said U.S. Attorney Rod J. Rosenstein. "Many of the harms that underlie gambling prohibitions are exacerbated when the enterprises operate over the internet without regulation."
Federal prosecutors claim that Ayre worked with James Philip, David Ferguson and Derrick Maloney to supervise an illegal gambling business from June 2005 to January 2012 in violation of Maryland law. According to the indictment, the defendants allegedly directed a media broker to execute an advertising campaign to attract U.S. gamblers to the Bodog.com website.
Ayre released the following statement on his website on Tuesday:
I see this as abuse of the US criminal justice system for the commercial gain of large US corporations. It is clear that the online gaming industry is legal under international law and in the case of these documents is it also clear that the rule of law was not allowed to slow down a rush to try to win the war of public opinion.

These documents were filed with Forbes magazine before they were filed anywhere else and were drafted with the consumption of the media as a primary objective. We will all look at this and discuss the future with our advisors, but it will not stop my many business interests globally that are unrelated to anything in the US and it will not stop my many charity projects through my foundation.
The company is also under indictment after its domain name, Bodog.com, was seized by the Department of Homeland Security on Monday.
Ayre announced his retirement as Bodog's CEO in 2008, one year after the brand transferred to the Canada-based Mohawk Gaming Group, which operated its own online gaming website servicing the U.S. under the Bodog brand until last December. Bodog was re-branded to Bovada.lv for customers in the U.S. as of Dec. 15, 2011.
A representative at Bodog issued the following statement about the seizure:
The BodogBrand became aware late on Feb. 27 that the domain Bodog.com had been seized by U.S. Homeland Security. This domain is not currently in use by the BodogBrand or any Brand Licensee and has not been in use since the Morris Mohawk Gaming Group (MMGG) switched its operations from Bodog.com to Bodog.eu in May 2011.

The BodogBrand.com revoked its licensing agreement with Morris Mohawk Gaming Group (MMGG) on Dec. 15, 2011, after publicly stating it would do so in July 2011. It is equally important to state that Bodog UK, Bodog Europe andBodog Asia have never taken bets from the US.

The BodogBrand is currently consulting with its legal advisors with a view to having the domain returned.
Ayre faces a maximum sentence of five years in prison for conducting a gambling business and 20 years in prison for the money laundering conspiracy. Bodog.com faces a maximum fine of $500,000 on each of the two counts.
Stay tuned to PokerNews.com as more on this story unfolds, and follow PokerNews on Twitter for up-to-the-minute news.