PokerNews Book Review: Crushing the Microstakes by Nathan "BlackRain79" Williams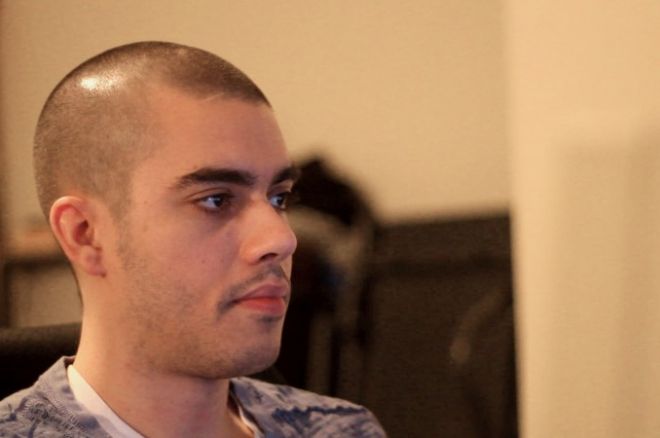 Ever play online poker? If so, I imagine many of you either began, or you are a regular, at the microstakes. Whether you're a recreational player who doesn't want to risk much money, or have financial obligations that prevent you from moving up, playing the micros is nothing to be ashamed of. In his new book, Crushing the Microstakes, Nathan "BlackRain79" Williams shows you how it's possible to turn a hefty profit by playing the micros.
Unless you're familiar with poker forums, you've probably never heard of Williams. After all, how many poker players become famous playing $0.01/$0.02 through $5/$10 no-limit hold'em? Well, if there is such a thing as a microstakes celebrity, Williams is top tier. In five years, Williams has amassed a small fortune playing the microstakes. So much so that he was even able to quit his job in 2007 and pursue poker full time.
As someone all too familiar with the microstakes, I was interested in reading Williams' book and learning how he was able to make so much money. Granted, as a U.S. citizen, I'm no longer able to play online after Black Friday, but I still wanted to know what I was doing wrong all the time.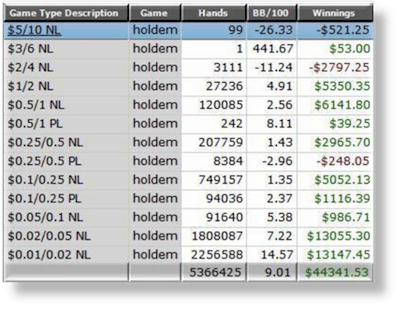 The biggest appeal of this new electronic book is its focus — the microstakes. I have many poker books in my collection, including dozens of strategy manuals, but none focuses attention exclusively on small-stakes online poker, which is what so many of us are obliged to play. Furthermore, Williams is humble in regard to his place in the poker world, but confident in his specialty. As he says in Crushing the Microstakes:
"I won't claim to be the best poker player anywhere in the following pages. I won't even claim to be able to beat the mid-stakes games today. Frankly, I'd probably get crushed at high stakes. But I can tell you one thing, I have the most experience and the highest win rates, of anyone on Earth, at the micros. And I still play heavy volume to this day. That is the best reason that I can give anyone to read this book."
As I read Crushing the Microstakes, I soon realized I was reading an excellent primer for online poker. Here was a text that explained relevant poker jargon, tools (like HUDs, PokerStove, etc.), the importance of range, position, and the like, and even explored interesting topics like "Fish Psychology" and "Monsters" (you might take those literally if you didn't already understand poker jargon). Through smooth and natural transitions, Crushing the Microstakes will transform an inexperienced amateur into a virtual beast by imparting knowledge one step at a time.
Williams has the unique ability to put lessons down on paper but teaches them in a way that makes the reader feel as if they're sitting next to him at the computer, watching him while he works. He has constructed a well-rounded text that tells players exactly what they need to do to win.
That's another thing I liked about Crushing the Microstakes, Williams isn't shy about revealing his methods and telling you to copy them, but he does suggest: "Listen to good players, read books, join training sites, etc. But at the end of the day, decide for yourself what works and what doesn't. If what works happens to be the same as the advice that you got, then so be it. If it is different then don't be afraid to disagree with them and play it your way."
Perhaps the best part of Crushing the Microstakes was the price tag, which is just $19.95. For less than $20 , you get all the microstakes information applicable to the majority of online players. This is tremendous value. If you're accustomed to playing limits higher than $5/$10, then this book isn't for you. With that said, if I had to recommend one book to an online-poker novice, Crushing the Microstakes would be at the top of my list.
Learn more on Crushing the Microstakes by watching the following video:
Williams continues to crush the microstakes day in and day out (he is from Vancouver, B.C., Canada so he was unaffected by Black Friday). To learn more on Williams, and to purchase an electronic copy of the book, visit blackrain79.com or contact him at [email protected]
Stay up to date on all the latest news by following us on Twitter and liking us on Facebook.
Executive Editor US, PokerNews Podcast co-host & 2013 WSOP Bracelet Winner.