Dan Bilzerian's The Setup Book Filled w/ Sex, Drugs, and Plenty of Poker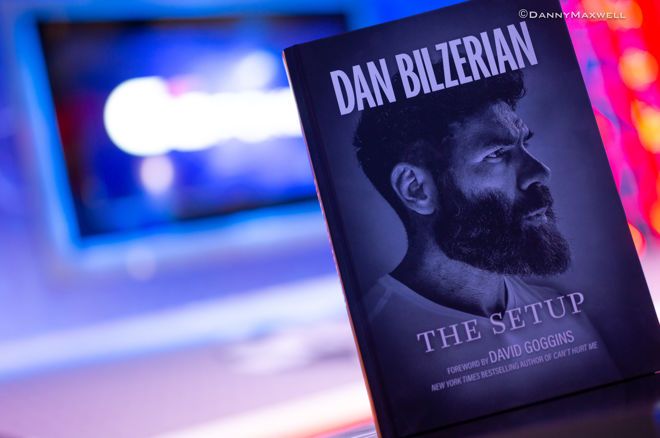 Table Of Contents
There's no denying Dan Bilzerian has been a polarizing figure, both in poker and in the real world.
Regarding the latter, the "King of Instagram" has made plenty of headlines, right or wrong, for blowing shit up, his myriad of dalliances with women, and even tossing a pornstar off a roof.
In poker, the GGPoker Ambassador has reportedly won tens of millions, caused a controversy when he called a well-known female player a "hoe," and has been known to rub elbows with some of the biggest names in the game.
For me, Bilzerian has been a mixed bag. I'd be lying if I said I, like millions of other men, wasn't fascinated by his lifestyle and adventures, but I'm also not a fan of some of the things he does (i.e. the aforementioned "hoe" incident). Primarily, my biggest reservation with Bilzerian was his claims of poker success without much to back it up.
Granted, high-stakes poker games, especially cash games, tend to be shrouded in mystery, but for someone to claim they've won as much as Bilzerian did, well, how can one verify that? Did he really win that much or was it just false bravado, another poker player embellishing their results?
I've been around the poker world for more than a decade and feel pretty well-connected, so if I was unaware of even the rudimentary details, how true could it be? That has been my thinking for a while – I was skeptical of Bilzerian as a poker player because there were so many unanswered questions.
I was hoping some of those questions might be answered in his new self-published autobiography The Setup, and much to my surprise, they were. I obtained a copy of his book, which I assumed would be ghostwritten but was actually penned by the man himself, during the 2021 World Series of Poker (WSOP), and it made a helluva impression on many levels.
What is The Setup?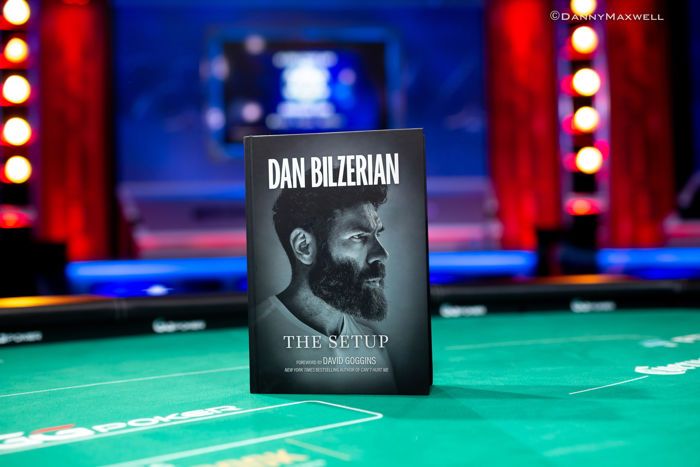 The Setup is an intimate look at all things Dan Bilzerian. From his life as a kid to his unprecedented rise to fame on social media. It's a raw, no-holds-barred look at a man many consider an enigma.
More succinctly, The Setup is Bilzerian's philosophy towards life and women. Love him or hate him, has there ever been someone who epitomizes the Austin Powers mantra "Women want him, men want to be him" than Bilzerian, at least in this day and age of social media?
Bilzerian guides the reader through his life by breaking his book into five parts:
Childhood
Military
Gambling
Fame
Finding the Limits of Excess
Throughout, there are color photos, screengrabs of social media posts, and testimonials from famous friends including Steve Aoki, BJ Baldwin, rapper Meek Mill, and country music superstar Jake Owen, as well as poker players like Dan Fleyshman, Jennifer Tilly, Antonio Esfandiari, Bobby Baldwin, and Mike "The Mouth" Matusow.
The book itself is NSFW with both explicit content and images. Don't be shocked when you read about Bilzerian's detailed sexual exploits, varied drug use, and brushes with danger and even death.
Thoughts on the Book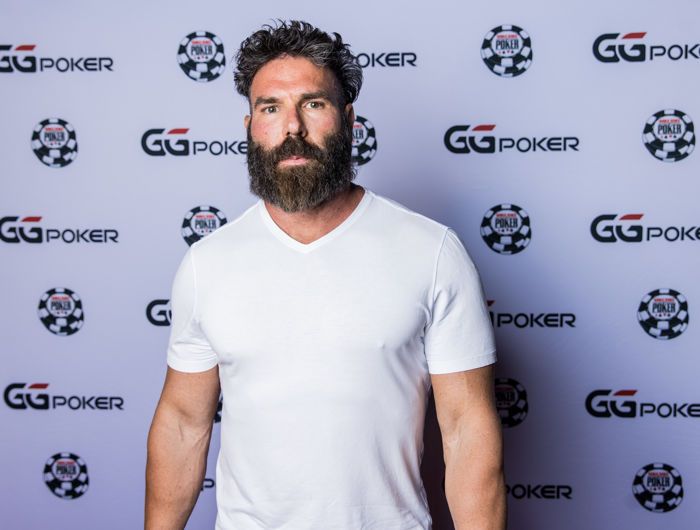 Look, I read The Setup looking to validate my skepticism, especially in regards to his self-proclaimed poker prowess, but that's not what happened. Instead, I've got to admit I enjoyed the hell out of The Setup. It was vulgar and graphic, yet raw and entertaining.
One might expect Bilzerian to write a book that's essentially an ode to his ego, but that's not the impression with which I was left. Bilzerian writes about both the good and bad. Sure, he shines a positive light on himself often, but he also puts in tons of stuff that does the opposite. I was actually shocked at some of the stuff he shared – shoving drugs up his ass, getting caught masturbating, and losing his virginity to a prostitute are a few that come to mind – but I found his willingness to just put it all out there added authenticity to The Setup.
Instead of coming off as a self-serving megalomaniac playboy many might expect (myself included going in), Bilzerian leads with a sense of vulnerable genuineness, one demonstrative of a layered individual. If what's read is to be believed, there's more to Bilzerian than what might meet the eyes of his nearly 33.3 million followers on Instagram.
"If what's read is to be believed, there's more to Bilzerian than what might meet the eyes of his nearly 33.3 million followers on Instagram."
Bilzerian loves powerful guns and fast cars, but he's also got an introverted geek side complete with some of the insecurities you and I might have ourselves. Many of his fans see Bilzerian as a god, but he takes it upon himself to show readers that he's just a man. By sharing details regarding his childhood struggles, as well as the trials and tribulations he faced in his quest to become a Navy seal, it's hard not to empathize with Bilzerian, at least from the start.
For me, my favorite part of the book was when he detailed his gambling adventures. Bilzerian talks about how he discovered the game and his rise through the ranks. Much to my satisfaction, he talked specifics when it came to his big wins, even showing a picture of a wire transfer confirmation for $10.8 million and outing Alec Gores as the rich businessman he's relieved of tens of millions.
Speaking of which, I've been told Gores was upset to discover he was named in the book, which was the catalyst for him challenging Bilzerian to a $100,000,000 heads-up match, which PokerNews previously wrote about here. Whether or not that match actually happens remains to be seen, but the history between the two men is clearly highlighted in the book.
I was thoroughly impressed by The Setup. Bilzerian has writing talent and did an excellent job in constructing and organizing the book, which was highly entertaining and alleviated any skepticism I had regarding his history in poker. He laid it all out there for anyone to verify, and that's something I respect.
Dan Bilzerian may not be someone you want to get to know better. Perhaps you are plenty content hating him as is or living vicariously through him via Instagram. He'd tell you that's fine if he actually cared. But if you're interested in knowing whether or not there's more to him than meets the eye, you might want to give The Setup a try.
You can get a copy of The Setup in both soft cover and hardback, as well as an eBook edition, at dbthesetup.co.
Neither PokerNews nor the author received any consideration for this review.
Executive Editor US, PokerNews Podcast co-host & 2013 WSOP Bracelet Winner.