Dan Bilzerian to Play $100,000,000 Heads-Up Poker Match in Las Vegas?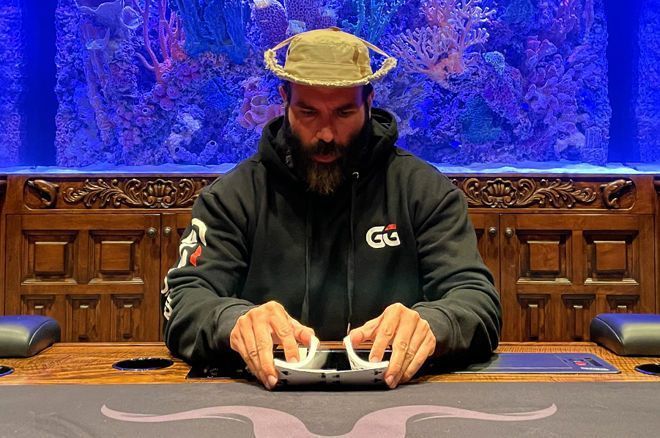 Social media playboy and GGPoker ambassador Dan Bilzerian has long claimed to have won tens of millions playing poker. If revelations shared in both his new autobiography, The Setup, and on the new episode of Logan Paul's podcast "Impaulsive" are any indication, much of it came from billionaire Alec Gores.
Additionally, sources have indicated that Gores was upset at being publicly named by Bilzerian. This has led him to challenge the Instagram star for potentially the highest stakes heads-up poker match in history.
Bilzerian also spoke of the incident in an October 5 episode of The Michael Sartain Podcast, which you can listen to here.
Learn To Play With 1 Million Free Chips On The WSOP App
Here's everything you'll learn in this guide on how to play poker:
$100M Heads-Up Challenged Between Dan Bilzerian and Alec Gores?
If the match takes place as Bilzerian said on the Impaulsive podcast—and our sources have confirmed—it will be for $100,000,000 — $50 million each.
This would likely be the biggest heads-up match ever.
"That guy Alec [Gores], he saw my podcast and he text me, I said I beat him for like $40-$50 million, and he's like, 'oh, the number wasn't that high,'" Bilzerian said on the podcast. "He's like, 'I wanna play you heads-up, let's see who has the bigger balls for $25 million apiece."
Bilzerian, as he explains, responded to the text conversation by informing "Alec," whose full name wasn't disclosed on the podcast but was in the book, of the profits from their previous sessions.
"I want to Pay-Per-View the mother****r. It would be the biggest poker game ever played."
"I (said to Alec) I'll play you for $25 million at the Aria if you wanna wire money over," the social media icon continued. "And then he was like, 'I don't wanna play you unless it's for at least $50 million.' I was like, 'I'll wire in $50 million to the Aria in 10 days if you wanna play, and we can televise it if you want. And so he's challenged me twice, so I think we might play for $100 million."
Sources have told PokerNews that Bilzerian has secured the funds for the match and is now waiting on his opponent to do the same.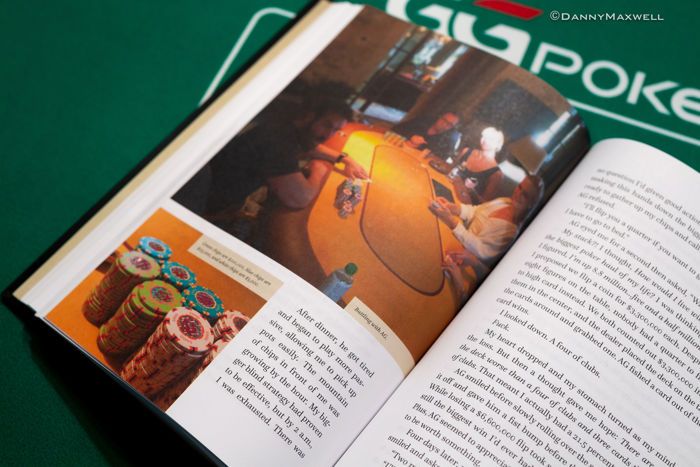 Who is Alec Gores?
Gores is a 68-year-old Israeli billionaire who made much of his fortune through leveraged buyouts of technology firms. He founded The Gores Group, a private equity firm.
A decade ago, Gores was caught up in the fallout from "Molly's Game." Some might recall that hedge fund manager Brad Ruderman participated in underground games in the late 2000s using money from defrauded investors in a $25 million Ponzi scheme, and some of that money was won by poker players.
The law came knocking in the former of disgruntled investors to recoup some of that money, and among those sued were Gores and actor Toby Maguire, who allegedly won $445,000 and $311,000 respectively. While Maguire fought the case, Gores settled for a rumored 45 cents on the dollar while admitting no wrongdoing.
"It's not worth Alec's time," a source told GQ Magazine in a 2012 article. "He's running funds with $4bn under manage­ment, so it's not worth the legal fees."
Outside of that game, Gores allegedly beat Texas banker Andy Beal, the subject of the classic poker book The Professor, the Banker, and the Suicide King: Inside the Richest Poker Game of All Time, out of a purported $50 million.
Bilzerian's Book Reveals Backstory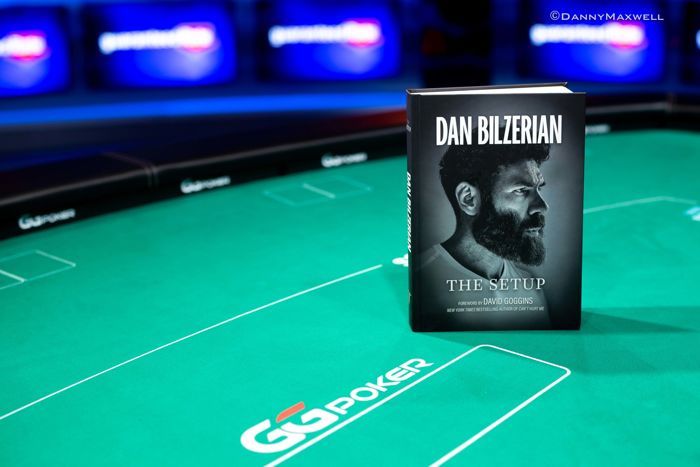 Per Bilzerian's recently released book, Gores originally approached him on social media about facing each other for massive stakes. They'd initially meet up at the multibillionaire's $50 million Bel Air home for a $2,000/$4,000 no-limit hold'em battle, both buying in for $500,000.
At the end of that initial session, Bilzerian took home a $1.6 million profit. As he continued to win more over time, "Blitz" claims, the stakes were raised as high as $10,000/$25,000 blinds.
Bilzerian tells some wild stories about his matches against Gores in The Setup, which also includes a photo of the duo squaring off. In one game in which the social media icon was already up nearly $9 million, Gores suggested a flip for millions of dollars. They agreed to a $3.3 million high card flip, each player dealt just one card.
Right off the bat, Bilzerian looked down at the 4♦ and knew he would need to get lucky or lose the $6.6 million pot. Gores smiled and turned over the 7♦ to ship the flip.
"I played it off and gave him a fist bump before the dealer pushed him the pot," Bilzerian wrote in the book. "While losing a $6.6 million flip took the wind out of my sails, this was still the biggest win I'd ever had (up to that point), and I walked away with $5,500,000 (in profits)."
Bilzerian would go on to, by his account, clobber Gores over time for more than $40 million. So, losing that flip wasn't as devastating as it could have been.
When Would the $100M Heads-Up Match Take Place?
If Gores puts his money where his mouth is, he and Bilzerian may very well battle it out in the biggest game poker has ever seen.
Bilzerian has more on his mind than just adding to his bankroll.
"I want to Pay-Per-View the mother****r," Bilzerian said. "It would be the biggest poker game ever played. And the beauty of that is it like shuts the f**k up everybody that was talking s**t like you can't win this much money in poker."
Exact details on the match have not been made public, though rumors suggest it could take place before the year is over. With the 2021 World Series of Poker (WSOP) Main Event ending in late November, scheduling the heads-up match with a production team in place in Las Vegas would make natural sense. While Bilzerian has floated the idea of making it a pay-per-view event, it's also worth noting Aria if home to PokerGO Studio, which has previously played host to other publicized heads-up matches such as Phil Hellmuth's run on High Stakes Duel.
We will follow the details of this closely and provide updates as we learn more.
The crew break down the Bilzerian news on the PN Podcast here
Executive Editor US, PokerNews Podcast co-host & 2013 WSOP Bracelet Winner.