PokerNews Book Review: Poker Brat - Phil Hellmuth's Autobiography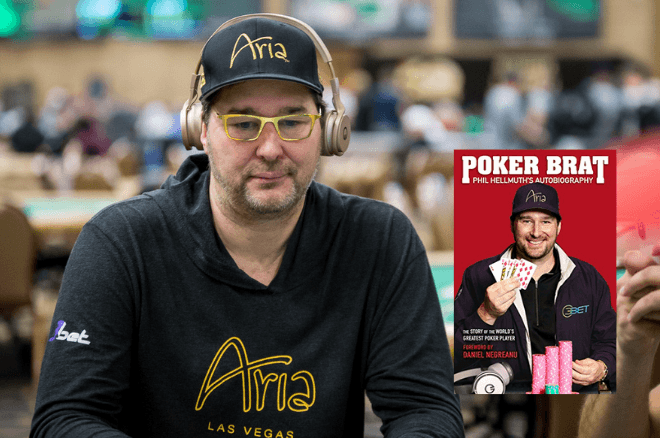 "What's more to know about Phil Hellmuth" I hear you ask. Good question.
Let me hit you with three things that I almost guarantee you didn't know about the 15-time World Series of Poker bracelet winner.
A psychic once told him that he would become "rich and infamous throughout the world"
His sister Ann is a gold medal-winning Special Olympic speed skater.
Before embarking on a career as a professional poker player, he cleaned cages at the Primate Research Center. That's right, the Poker Brat spent his college days cleaning up monkey shit.
But you didn't come here to read about any of those, interesting as they may be, you're here to find out about Hellmuth the poker player.
His Early Drive Stemmed From His Mother
One thing you learn early on in this book is that his poker abilities are almost hard-wired in from his upbringing. After discovering poker in his family's cabin on Sunday Lake in Minocqua, Wisconsin, Hellmuth dubbed himself the 'King of Games' and took it upon himself to learn every strategic advantage to dozens of games he and his family played.
"Part of my ability to win poker tournaments," says Hellmuth in the ebook, "[was] nurtured in my all-out aeffort to be the best at all the games that we played at a young age."
As early as the second chapter, Hellmuth talks at length about his mom's "powerful message." Taped to the bathroom mirror that he shared with his brothers and sister was a note that he read every day from fifth grade onwards:
You are what you think;
You become what you think;
What you think becomes reality.
Hellmuth takes these words to heart and believes that they motivated him to set out to achieve the greatness he has so evidently achieved.
"This little white sign […] has had a profound influence on my life. Until I left my parents' house for college, I had read this sign every day for years.
"I began to believe that I could use my thoughts to create some great successes for myself."
And what successes he created.
---
Related: Hellmuth Beats Negreanu Again, Remains Undefeated on 'High Stakes Duel'
---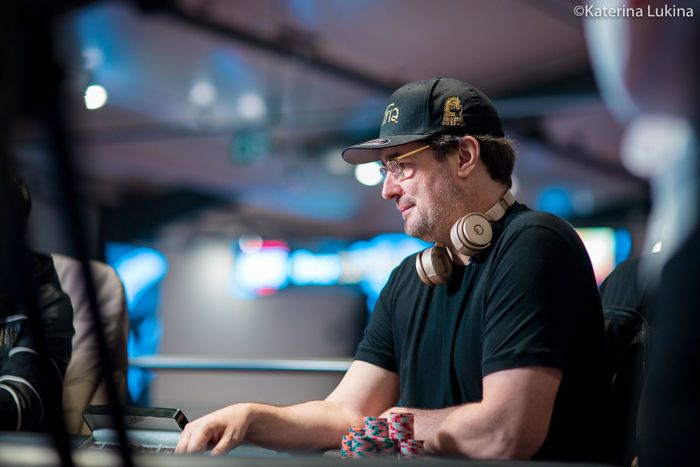 Poker, Poker and More Poker Content
For poker fans, this book is chock-full of poker content. For reference, the entire book cover to cover is close to 400 pages. It takes just 74 of them before Hellmuth, ages just 23, played in his first World Series of Poker in May 1988.
Many poker players would say that strategy books are invaluable. Books like Harrington on Hold'em or even Doyle Brunson's fabled super system. But this book I would argue is also invaluable to the hardcore poker fan. Reading this book, reading Hellmuth recalling hand histories like they were yesterday, and learning more about the life of one of poker's greatest players is immensely eye-opening.
"Poker fans would love to be flies on the wall to some of these poker moments, and time and time again Hellmuth lets them."
Simply open the book at any point and dive into the rich and storied history of the poker brat. Playing Johnny Chan, Annie Duke and Howard Lederer four-handed in the 2004 WSOP Tournament of Champions. Flick back a few chapters and he's buying a midnight blue Porsche with tournament winnings. Open at random again and he's detailing the process that bought him into the $1,000,000 Big One for One Drop in 2012, at the time the largest buy-in poker tournament of all time.
Obviously, Hellmuth's memories of winning the 1989 WSOP Main Event are the icing on the cake. The most memorable moment in a career of memorable moments. It is simply incredible to read. Again his recollective skills come to the fore, with the bet sizings, table talk and even the words of tournament director and Poker Hall of Famer Jack McClelland. It's almost as if you were there.
Relive Hellmuth's 15 WSOP Bracelet Win from 2018!
But there are low points as well, like when he lost $536,000 in a single night playing Chinese poker with Phil Ivey in Monte Carlo. Reading about moments like these are made all the more real by Hellmuth's style of story-telling. Poker fans would love to be flies on the wall to some of these poker moments, and time and time again Hellmuth lets them.
A Glimpse at the Human Side of Hellmuth
The book isn't just poker though, and this is something that certainly makes you discover more about Hellmuth the man as opposed to the poker player. Midway through the book, Hellmuth drops a bombshell on the reader, explaining that in September 2001 his wife Kathy of then 11 years was leaving him unless he did what he called some "major growing up".
Over the ensuing chapter, Hellmtuh explains in detail the steps the couple went to save their marriage by way of couples therapy. In a later chapter, he considers leaving Kathy for another woman, explaining candidly "I was convinced that she was choosing work over me, and it hurt! And it lead to a crack in our relationship."
This was immensely eye-opening. Kathy was no longer the woman Hellmuth called out to in that infamous hand from the 2008 WSOP Main Event - "He called a raise with queen-ten, honey!"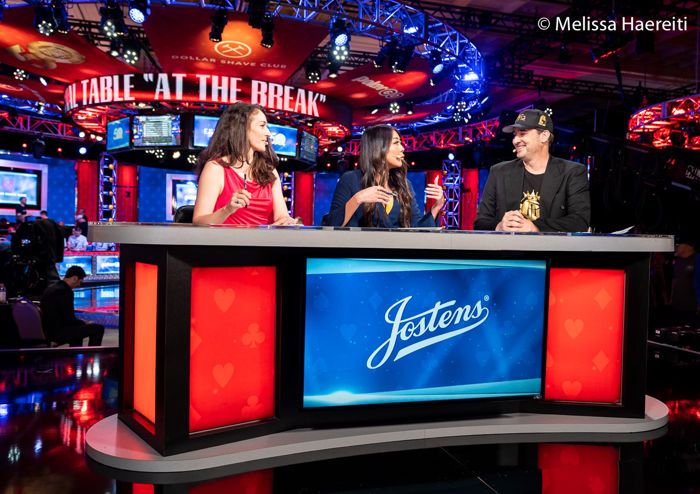 A Must Read to Discover More About The Poker Brat
Hellmuth doesn't shy away from addressing his brattish behaviour in the book, explaining that prior to the 2009 World Series of Poker he even had to undergo sensitivity training as a result of a ruling at the 2008 WSOP. We'll let you read the book to find out how that went…
But it's clear throughout that mirrored with this brattishness, and perhaps its direct cause, is the drive that has lead him to the success. He wanted to be the best and he believed that he could, all the way from an early age and the sign on the bathroom mirror.
Most poker fans would say that they know who the poker player Phil Hellmuth is. His autobiography allows you to find out exactly who he is as a person.
Will Shillibier is based in the United Kingdom. He started working for PokerNews as a freelance live reporter in 2015 and joined the full-time staff in 2019. He graduated from the University of Kent in 2017 with a B.A. in German. He also holds an NCTJ Diploma in Sports Journalism.