D.C. Council Member Michael A. Brown Likely to Reintroduce Online Poker Legislation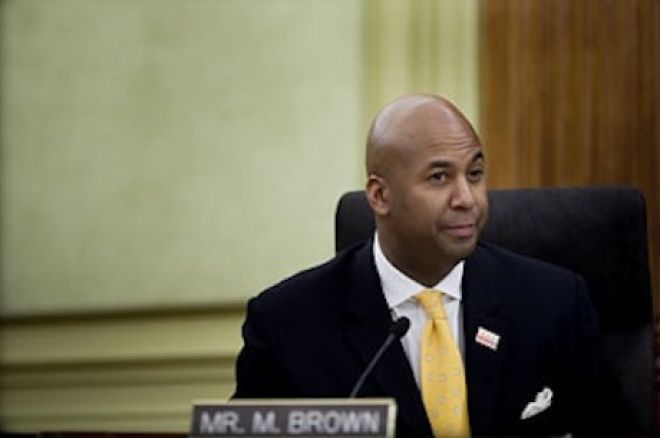 Earlier this month, the D.C. Council voted to repeal the Internet gambling law that would have made the nation's capital the first U.S. jurisdiction to offer online poker.
The Council voted 10-2 to end the city's contract for iGaming, with some members claiming not to have known what they were voting on when they approved Internet gambling in 2010 .
Council member Michael A. Brown, who pushed for the law, has a different take.
"I think that's their cop-out excuse," Brown told PokerNews. "You can't slip anything into a budget. They all knew about it. They had a month to vet it, deal with it, talk about it. Either they didn't read the budget or they didn't care until casino interests got to them."
Online poker was to be run through the D.C. lottery in partnership with Intralot, a Greek company that supplies integrated gaming transaction processing systems. The District of Columbia has only about 600,000 residents, but the surrounding Maryland-Virginia metropolitan area has more than 8.5 million — the fourth-largest combined statistical area in the country.
Brown said that residents of the district were in favor of offering Internet gambling, giving it overwhelming support at community meetings, but that the U.S. casino industry helped get the law overturned because it favors federal legislation.
"(The council members) were elected by the people and the people said they are OK with it, so why would they vote against it unless they are being influenced by external forces?" Brown asked. "This was a pioneering piece of legislation and now other states are clamoring to do the same thing."
Internet poker has already been approved in Nevada. Casinos have begun applying for licenses and sites are expected to be up and running within the state by the end of the year.
Brown said he probably will reintroduce the legislation at some point, though he wasn't sure it could survive another 30-day review on Capitol Hill. He thinks it's important to get D.C. online poker going before federal legislation is passed.
"My understanding is that if they want it to happen federally, it will be federally, but local jurisdictions where you can play will only get a nominal fee rather than the revenue bonanza gaming could provide," Brown said. "If we can get going first, perhaps we can be grandfathered in and make revenue on our terms."
Follow PokerNews on Twitter for up-to-the-minute news.

*Photo courtesy of WashingtonCityPaper.com