Five Thoughts: Online Poker's Riding Back into Town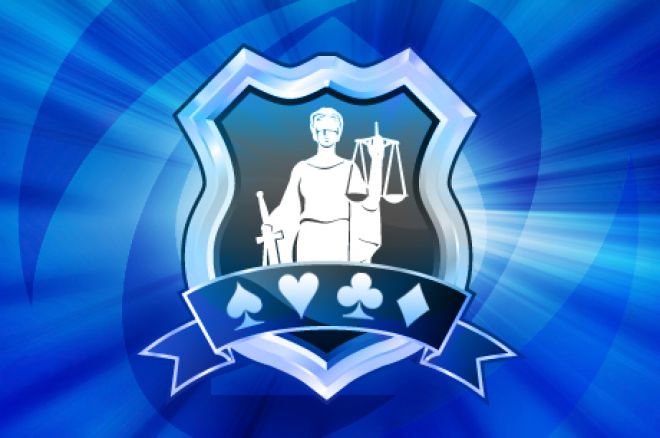 On Oct. 13, 2006, President George W. Bush signed the Security and Accountability for Every Port Act of 2006 into law. Within the SAFE Port Act, there was a section about internet gambling entitled the Unlawful Internet Gambling Enforcement Act of 2006. The UIGEA, which eventually led to Black Friday, was tacked onto the bill with very little, if any, discussion. In fact, according to an academic paper written by I. Nelson Rose, a law professor at Whittier Law School, Senator Frank Lautenberg admitted that no one on the Senate-House Conference Committee had seen the final language of the bill before it was passed.
These last-second bill attachments — or riders as they're formally called — are common, and just as the UIGEA crippled online poker in the United States, there could be another rider on the horizon that brings us back.
One time?
1. Where there's smoke, there's fire
Last week, Chiligaming announced a partnership with the Golden Nugget. Chiligaming will launch a free-to-play online poker site for the Golden Nugget in the coming months. Add this to the deals struck by MGM/Bwin.Party and Caesars Entertainment/888, and you start to see that somebody in Las Vegas knows something.
Maybe it's this:
Source: NV Gov. Sandoval calls top casino execs and tells them of agreement between Reid & Kyl, adding internet poker to payroll tax bill.

— Roger Gros (@GlobalGamingBiz)
Roger Gros, ggbmagazine.com, isn't the only person who's heard this information either, Chelsea Boozer, dailyhelmsman.com, and Ben White, politico.com, are also reporting that there may be an attachment about poker in the upcoming, payroll-tax cut bill.
It's ironic, yet also fitting, that online poker is always dealt with in the back room. The UIGEA had no business being in the SAFE Port Act — unless you were grinding on a yacht or shipping on a ship — and likewise, legalizing and regulating online gambling has nothing to do with pay-as-you-earn tax or pay-as-you-go tax. Like Theodore Roosevelt, we're rough riders. Like DMX, we'll ride 'til we die.
Poker will never headline a bill; it will just be a rider attached to it. And that's OK, especially if it's legalized.
The current payroll tax expires on Feb. 29, so we will know within the next two weeks whether these rumors come to fruition. My guess is we'll ride into legalization, and then we'll be sweating individual states as they chose to opt-in or opt-out.
2. Cheaters never win?
The PokerNews Live Reporting Team was in Tunica for the World Series of Poker Circuit Main Event this past weekend, and during Day 1a, Drew Mcilvain was disqualified for collusion. Chad Holloway was in attendance, and according to his sources a player in the small blind either limp-called or raise-called a shove from Mcilvain in the big blind with only
. Mcilvain held
and won the hand, eliminating the other player.
The tournament officials wouldn't disclose why they reviewed the tapes — other players may have overheard a conversation between Mcilvain, who won Event #3 at the Tunica stop, and the chip dumper — but regardless they confirmed that there was collusion, and they disqualified him from the tournament.
A poster on TwoPlusTwo named DREW MCILVAIN (presumably him) posted this defense. According to him, the player who "dumped" to him, told him during a break that it didn't make sense for him to get a room for another night with such a short stack, and that he would go all-in if it folded to him in the small blind.
If he is truly guilty, the punishment Mcilvain receives will probably not be enough. Cheaters shouldn't receive life bans — although many would argue that they should, I do believe in remorse and second chances — but they should be banned from playing in any poker room for at least a calendar year. Of course, Caesars Entertainment wouldn't be able to bar a neighboring casino from welcoming Mr. Mcilvain in and taking his rake.
If Mcilvain is innocent, however, then this is a huge, reprehensible mistake.
The tournament staff in Tunica handed Mcilvain over to "the proper authorities" after disqualifying him.
3. Notables are crushing online
It seems as if The Sunday Briefing is turning into a laundry list of tough pros.
Three weeks ago, James "Asprin1" Akenhead took down the PokerStars Sunday Million. Last week, Chris "Big Huni" Hunichen" won the Sunday 500, and Julian "soydelmillo" Menendez took down the Second Chance and the $109 Rebuy. And, this past weekend, Kyle "KJulius10" Julius won the Sunday Million II, and Team PokerStars Pro Andre "aakkari" Akkari won the Sunday Warm-Up II.
Julius, who finished second in the 2012 PokerStars Caribbean Adventure Main Event, took home $177,391.58 for his win, and Akkari, who won his first World Series of Poker bracelet in 2011, banked $118,473.37 for his.
The continued success of notable players is nice to see. Not only does it solidify them as "professional players," and it shows that this is a game of skill. There's a reason so many familiar faces succeed — it's hard to luckbox your way to a good resume. It's also nice to see unknown players bink big scores too though, because then they can stimulate the entire poker economy. That doesn't mean I think random players will always give it back either, it means I think that new blood and fresh money can lead to bigger and better games.
Team PokerStars Pro Jonathan Duhamel is a prime example of this. Not only does he participate in super high rollers and high rollers, which he obviously wouldn't had he not won the WSOP Main Event, but he is also playing in and is a big spokesperson for the Big One for One Drop. Having unknown players win heaps isn't always a bad thing.
Notable players will always draw the attention of onlookers however — that's why they're "notables." The big question is: which notable is going to win the Sunday Million next week?
4. The jury's out
I am waking up @ 7am for the 1st time since I was in high school. All thanks to my selection in jury duty. #funtimes

— Noah j Schwartz (@noahjschwartz)
Noah Schwartz tweeted that while he was still alive in the World Poker Tour Seminole Hard Rock Lucky Hearts Poker Open.
Take a second to catch your breath after that one.
According to the live updates, Schwartz ended Day 2 with an average chip stack and had a decision to make: fulfill his civic duty or come back for Day 3.
So I decide to call the # they tell you to call prior to jury duty to see if you need to report & I am on standby. Now time ro win Wpt Sfhr

— Noah j Schwartz (@noahjschwartz)
While on standby, Schwartz was eliminated in 18th place, taking home $10,067.
Schwartz should be commended for his actions. Rather than ignoring the summons — which is an easy out, and something that a ton of poker players would favor doing — Schwartz acted responsibly, and was rewarded by being placed on stand by. The poker gods may not have taken this good deed into consideration in his final hand of the tournament, but it was the right thing to do.
Hopefully Schwartz will catch a break from the poker gods or even Uncle Sam in the near future — he deserves some love.
5. Open Seat with Isaac Haxton
Ike is considered one of the best players in the game, and Sarah Grant sat him down to learn a little bit more about his story.
Follow PokerNews on Twitter for up-to-the-minute news.