One Step Programs to Host Chicago Charity Poker Championship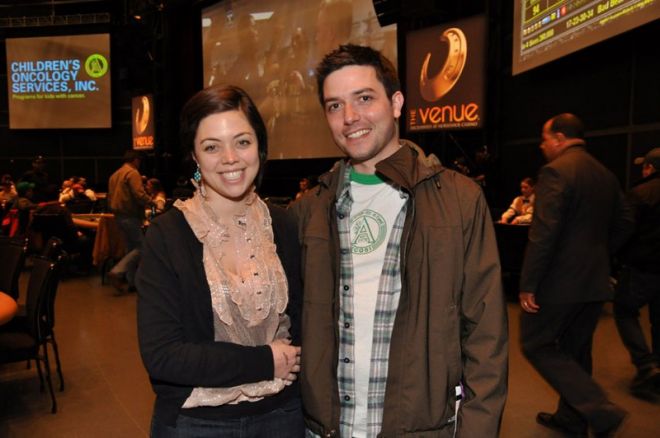 On Thursday, March 1, One Step Programs will host the 2012 Charity Poker Championship Benefiting Children's Oncology Services Inc. (COSI) presented by Robert W. Baird at the River East Arts Center in Chicago, Illinois. This marks the event's seventh year and participants will compete for over $20,000 in prizes, including a seat into this year's World Series of Poker Main Event.
"Lots of people like to play poker these days and many of them are attracted to the chance of winning a WSOP Main Event seat and other cash/non-cash prizes," said Stuart Lissner, board member of COSI and co-chair of the event. "Whenever you are able to attract a significant crowd to a charitable event, people are usually generous with their contributions if they know it is for a good cause like running camp programs for kids with cancer; so poker has been a good fit for us."
The good cause Lissner refers to is COSI, a group that "believes that a diagnosis of cancer should not prevent a child from experiencing the simple joys of childhood."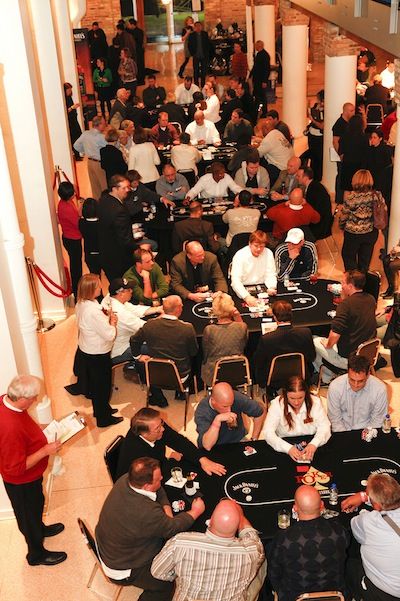 Children's Oncology Services, Inc. was founded in 1978 by Dr. Edward Baum, a pediatric oncologist at Children's Memorial Hospital in Chicago. According to OneStepCamp.org, "Dr. Baum recognized that the isolation from school, activities and peers was having negative social and developmental consequences for his patients. With the help of friends and colleagues, Dr. Baum created COSI. The first summer, he and 14 volunteers welcomed 40 children with cancer to a life-changing week of hope, strength and support."
COSI continues to be volunteer-driven, with more than 350 volunteers taking part in the planning and implementation of the two-week summer camp. The camp allows its nearly 300 children to take part in skiing excursions and educational programs, among other activities.
The tournament has been a staple of the Chicago poker landscape since 2005 and has drawn a mix of amateurs, local pros, and local media and celebrities including Richard Roeper, Chris Zorich, Ginger Zee, Paula Faris, and various players from the Chicago Bears.
"Being able to help kids build some normal childhood memories when they have to fight through so much adversity is a great thing," said JJ Corrado of Short Stacked Radio, who will be in attendance. "Most everyone has had someone close to them get cancer and it is a very difficult experience, so being able to give back and help put a smile on these kids' faces is awesome."
When asked how they manage to pull off such an elaborate event, Lissner explained: "Our poker committee has approximately 11 members. Each committee member has certain responsibilities including volunteer recruitment, obtaining various vendor services (poker tables, buffet/bar furniture, linens and food service, audio/visual etc.). We expect to have at least 55 volunteers at this event including an MC, dealers, table monitors, bankers, poker directors, bartenders and security."
He went on to add: "Our tournament is being presented by our lead sponsor Robert W. Baird & Co, a financial services institution and Coyote Logistics, a third party logistics company. Marcello's Restaurant has given us a great deal on our food and service for the event. In the past we have had other sponsors including casinos."
Not only will participants be supporting a great cause, but also they'll have the chance to win great prizes. According to Lissner, the winner of the Charity Poker Championship will receive a WSOP Main Event entry ($10,000 value) plus $2,000 of travel related expenses. Also up for grabs are gift cards, accommodations at a Caesars' owned hotel in Las Vegas, Chicago Bulls tickets, and a weekend at the Palmer House in Chicago, among other things. The event will be emceed by Dan Bernstein from WSCR "The Score" AM 670 and a board member of COSI.
"The One Step camp has been doing this for a few years now and it promises to be well run," Corrado concluded. "Since I'm from Chicago I will be excited to spend the evening playing cards with some of the local celebs. They have some great prizes lined up for the final table including a seat to the WSOP Main Event for the winner...you can't beat that. Hopefully a bunch of people will come out to play cards and enjoy the night knowing we raised a lot of money for a great charity."
Here's a look at the schedule of events:
Location: River East Arts Center - 435 East Illinois Street, Chicago, IL (one block west of Lake Shore Drive)
Parking: Self-parking is available within 400 feet of the River East Arts Center (at 490 E. Illinois Street and also 511 E. Grand Avenue).
Event Check-in/Registration, Bar and Buffet: Check-in/Registration, Bar and Buffet opens at 5pm. Remember, entry is limited to the first 350 players who register.
Entry fee: $275 for players and $75 for spectators. Buffet and premium bar is included in the entry price.
Start Time: Tournament begins at 6:00pm. All players should be registered and seated by 5:45 pm. Tournament seating will be random via draw.
REGISTRATION

Stay up to date on all the latest news by following us on Twitter and liking us on Facebook.