Black Friday Chronicles: Jonathan Little is "Confident Things Will Turn Around"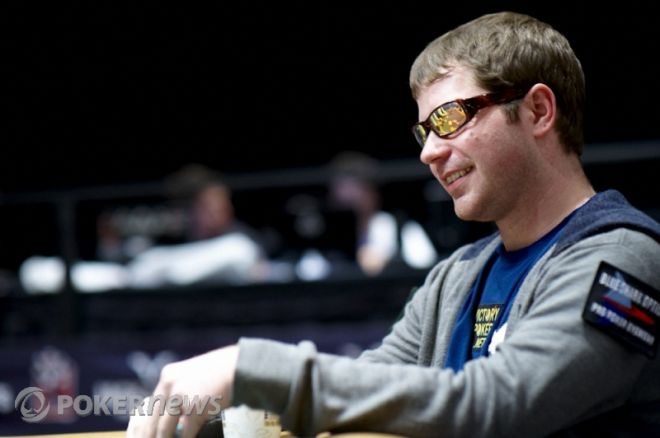 One year ago, online poker disappeared from the United States, instantaneously taking away the livelihood of hundreds of players. The consequence of that fateful day forced many to question their future in the game, some opting to move out of the country, while others decided it was time to pursue a more traditional job. Somewhere in between were the players who turned their attention to live poker.
One of these players was Jonathan Little, who had a leg up on his peers. While he cut his chops playing online, Little had already tested the live realm with success. In fact, he was named World Poker Tour Season VI Player of the Year after winning the WPT Mirage Poker Showdown and finishing runner up in the WPT North American Poker Championship just five months later.
Little's involuntary decision to play live exclusively immediately paid off as he notched $167,090 in tournament earnings in 2011; not only that, he is off to a great start in 2012 with three cashes, each a victory, totaling $112,097.
PokerNews recently caught up with Little to see how life has changed since Black Friday.
It's been a year since Black Friday. What has been the biggest change in your life as a result of that day?
The biggest change is that I am now playing a lot more cash games while traveling the circuit. I make it a point to play until midnight every day I bust early from a tournament. I also dropped the price of my training site, FloatTheTurn.com drastically to $8 per month, which helped the site attract numerous new members while every other training site lost members. Luckily, things aren't too bad for me.
Do you have any funds trapped on Full Tilt?
I currently have $3,000 on Full Tilt. About six weeks before black Friday, I cashed for $320,000 in a tournament and somehow cashed it all out. Talk about running hot!
Do you think the Groupe Bernard Tapie deal will go through and that you'll get your money back?
I honestly have no clue about this. I can't really comprehend why anyone would want to invest significant money in the site though.
Have you been keeping an eye on the online poker situation in the United States?
I haven't really kept up with it like I should. I am just hoping for the best.
Did you ever consider moving out of the United States to play online poker?
I have not considered it. There is enough poker in America to keep me very busy. I also run a few poker training sites, coach numerous students, and work on numerous other side projects. Playing online poker isn't the main thing on my radar.
What has been the biggest surprise to you over the past year related to Black Friday?
I have discovered I don't really miss online poker and also that I love live poker. I used to feel like I had to put in hours online. Now I realize it is acceptable to work hard while on poker trips and relax while at home.
Do you think that online poker can comeback from Black Friday?
Poker is in a rough time but I am confidant things will turn around. Poker has been through great times and rough times, just like every organized event that has expanded wildly at some point. I am confident the best days for poker are yet to come.
Stay up to date on all the latest news by following us on Twitter and liking us on Facebook.