PokerNews Book Review: That's Poker Baby! Vol. I by Scotty Nguyen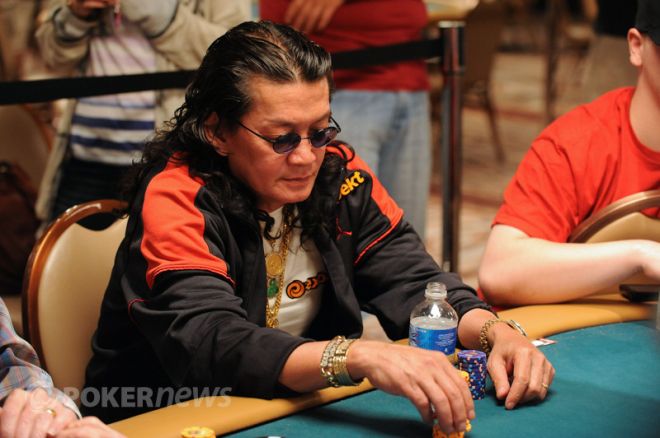 I've known for a couple of years that Scotty Nguyen planned to write a book. I even talked to him about it at the 2011 World Series of Poker and discussed the difficulty he was having in finding a suitable writer to help him. That was the last I'd heard on the subject, so imagine my surprise when I learned at the 2012 WSOP that Nguyen had assumed the writing duties on his own and released That's Poker Baby! Vol. I on May 24, 2012.
That's Poker Baby! Vol. I is essentially a hybrid between poker strategy, mindset coaching, and a memoir, available only as an e-book. With that said, I understand that subsequent volumes will be combined and sold as one book. Although I was disappointed that Nguyen's book wasn't a complete memoir, at least not yet, I was ecstatic to read about one of poker's most appealing characters.
First, you need to understand that this is Volume I in a series, which means it is incredibly short. In fact, I was able to read it all in less than 30 minutes because it was like a series of articles one might read in a magazine.
In Vol. I, Nguyen imparts his advice regarding the required mindset to succeed in poker and backs it up with personal experience. For instance, did you know that Nguyen lost the $156,950 he won for taking down his first bracelet in the 1997 WSOP $2,000 Omaha 8 or Better? If so, did you know he lost it all that same day?
Clearly, there's a lesson to be learned there and Nguyen tells you what it is so you don't have to make the same mistakes he did. To get his points across, Nguyen divulges certain maxims that embody that unique Scotty Nguyen style. Here are a few examples: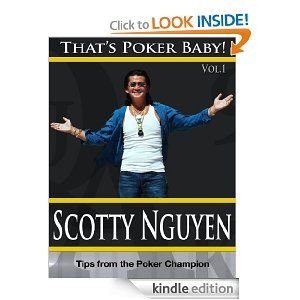 "Think about it, try to get all your responsibilities taken care of and make sure nothing's bothering you before you go to play, you will play better baby!"
"You need to remember my number one rule in poker: you cannot beat them at your game, you must beat them at their games . . . By watching how they play, then you know how you need to play to beat them. You must play defense."
"The bottom line is the game of poker is just like any sport out there. You have to match up with the other players to beat them at their own game."
"I will let the cards beat me, but I won't let myself beat me again."
"Luck only comes at the end after you take care of everything else first."
It's apparent that Nguyen is a player first and author second because his words don't always flow, but he manages to get his points across. That's Poker Baby! Vol. I reads as if Nguyen was seated across from you relating his life story and poker wisdom. For me, it added a personal touch, one that made me want to invest in what he was saying.
As far as strategy content is concerned, Nguyen is definitely a "feel" player as opposed to one who relies on math. This orientation is evidenced when he says: "Come on baby, there is no such thing as 'pot committed.' In addition, Nguyen takes an unorthodox approach and preaches defense as opposed to offense in poker. Today's players might find the advice a bit counterintuitive, but it's important to remember that Nguyen has been thriving in the poker world for almost two decades.
Nguyen's anecdotes prove not only entertaining but also engaging. We've all heard the "chip and a chair" tale, so you better believe Nguyen has one of his own. Throw in some stories on family, friends and fast living, and you'll find yourself clicking through page after page. Unfortunately, as previously mentioned, Volume I will end abruptly and leave you wanting more.
While the book was certainly entertaining, I'm not pleased with the $3.99 price. Given its length, and the fact that it's only available electronically, I believe either $0.99 or $1.99 would be a more appropriate. When Nguyen releases future volumes and compiles them into one book, then a higher price will certainly be warranted, one that I will gladly pay. For now, though, $3.99 is a bit high.
Do I regret paying $3.99 for That's Poker Baby! Vol. I? I wouldn't say I do. While I'd like the cost to be lower, it's a small price to pay to get advice from a true legend the game.
To learn more on That's Poker Baby! Vol. I, be sure to check it out on either Amazon or barnesandnoble.com.
Get all the latest PokerNews updates on your social media outlets. Follow us on Twitter and like us on Facebook now!
Executive Editor US, PokerNews Podcast co-host & 2013 WSOP Bracelet Winner.