World Poker Tour Five Diamond Classic: Faraz Jaka and Scotty Nguyen Lead Final Table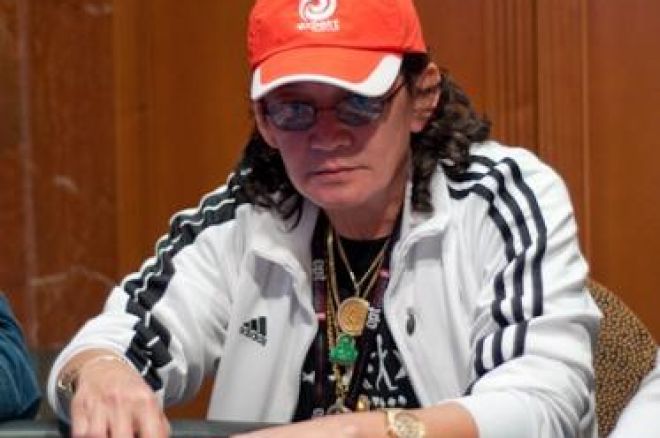 Day five of the Doyle Brunson Five Diamond World Poker Classic was a short one as thirty-six players took only six hours to reach a final table. When the day was complete, six top-notch players were left all trailing Jaka Faraz who will go into the final table as the chip leader with over 5.3 million.
Faraz rocketed into the chip lead after taking a massive pot from Curt Kohlberg who started the day as chip leader. Faraz raised under the gun to 160,000, and Kohlberg called from middle position. The flop came down
, and Jaka checked to Kohlberg who bet 200,000. Jaka came over the top with a check-raise making in 600,000, before Kohlberg announced that he was all in. Jaka made the call with
and was well ahead of Kohlberg's
. After the hand, Jaka had over 5 million in chips while Kohlberg slipped to 1.6 million.
Scotty Nguyen, who will come into the final table sitting second in chips was short stacked for much of the day. His big break came with a controversial hand. John Juanda moved all in from the button, however it was only a verbal declaration and Juanda did not push any chips to the center. Chad Batista, wearing headphones apparently did not hear Juanda and moved all in himself thinking he was first in the pot. This sent Scotty Nguyen into a bout of laughter as he quickly pushed his chips in the center essentially binding the action. Batista was not pleased and had the floor called over trying to get his action reversed. He felt Juanda should have been required to put some chips in the pot when he moved all in. Tournament Director Jack McClelland came over and ruled that the action stood, as Juanda clearly stated he was all in, and the dealer confirmed it.
When all the chips were pulled into the pot the hands were revealed.
John Juanda:

Chad Batista:

Scotty Nguyen:
The flop came down
and Nguyen tripled up to just under 3 million, while Juanda was eliminated and Batista was crippled, left with only 400,000.
Joining Jaka and Nguyen at the final table are Daniel Alaei, Josh Arieh, Steve O'Dwyer and Shawn Buchanan. The final six players will face off at 4:00 p.m. on Saturday to fight for a $1.4 million dollar first prize.
Final Table Chip Counts:
Seat 1: Daniel Alaei - 3,925,000
Seat 2: Faraz Jaka - 5,385,000
Seat 3: Josh Arieh - 1,710,000
Seat 4: Steve O'Dwyer - 1,050,000
Seat 5: Scotty Nguyen - 4,900,000
Seat 6: Shawn Buchanan - 2,800,000
Follow us on Twitter for up-to-the-minute news, and also become our fan on Facebook.