High Stakes Horse Racing Becomes A Virtual Reality Online At Digiturf.com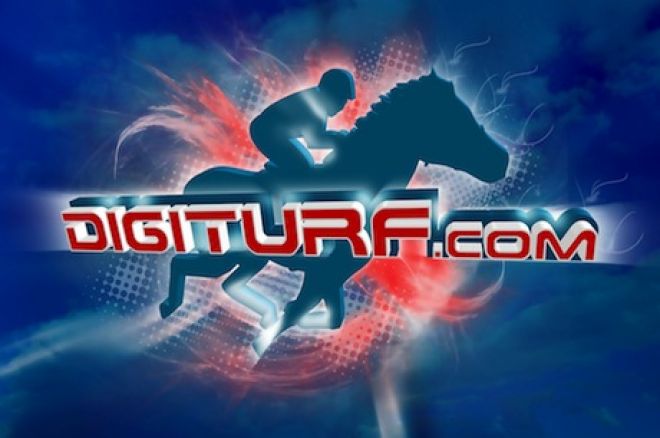 *This is an advertisement
Digiturf.com has just confirmed that it is bankrolling its 35th season of virtual horse racing with an additional $320,000 in sponsorships. Digiturf.com is also giving free horses to all new players who want to experience the thrill of training and racing their horses against other players for the most lucrative stakes on the Internet.
Digiturf.com is a skills-based virtual horse racing game that appeals to punters, poker players and gamers alike. The lucrative sponsorships are an obvious draw but the real secret to its success is its online community that encourages all players to get fully involved in every aspect of managing their simulated stable — from choosing their jockey's silks, training horses for competitive racing, and even wheeling and dealing through online auctions and claiming races where trainers can even buy and sell horses. There's a lot to do on Digiturf.com, and they do it well!
It's challenging, for sure, but it's rewarding too considering over 621,339 races have been scheduled and over $20,700,000 has been paid out in 11 years. Digiturf.com is incredibly well organized. Each season, which lasts four months, is sponsored in excess of $300,000 and virtual horses are graded and handicapped according to their ability, age and gender. Digiturf.com believes virtual horse racing is a game of strategy and skill because there aren't any easy wins when every player is competing to win the most races and the highest stakes.
Digiturf.com's race program caters to everything from maiden races through highly competitive championship races. The races can be viewed through an interactive 3D Raceviewer which simulates races in full technicolor detail and even allows viewers to zoom their camera 360 degrees around every aspect of the race. It's not going to replace real-life horse racing any time soon, but it comes close enough to making you wish it could.
It's the competitive spirit of trainers that drives virtual horse racing, but it's the opportunity to win cash that makes Digiturf.com so much fun. You can race your horses in nickel 'n dime races but high stakes players ride straight into the championship standings to compete in the $79,000 Championship Series. This is where some of the big players became real life millionaires though their virtual horse racing.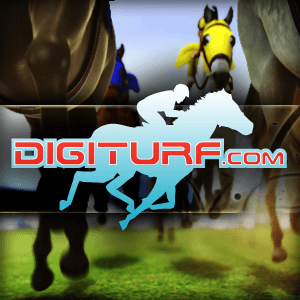 "Pillbutt" became the world's virtual horse racing millionaire on Digiturf.com in 2009 after winning 13,154 races and scooping 36 championship titles. He was so modest about his achievement that he declined Digiturf.com's offer to rename one of its 18 championships in his honor. "Chrisman" is the site's virtual cowboy who broke "Pillbutts'" record with fewer races and more wins to become the richest player in the history of Digiturf.com.
The ladies and their fillies are equally determined. "Samster," the queen of virtual horse racing, found her filly was a bit of a wildcard when she bulleted down to the green through three championships in a row. That Triple Crown victory doubled her earnings — and gave her what could be loosely termed a royal flush!
Professional poker player and triple virtual horse racing champion, Max Pescatori, a rock in the virtual horse racing community maintains if you have any experience with horses you will find the game just like the real sport of kings. He is proudly positioned in 41st place as one of Digiturf.com's Top 100 players of all time. He wasn't mucking about when he joined Digiturf.com, although it looked like he had a concealed pair in the shape of "Zucchero Pes" and "Granchio Pes", who earned him $3,000 in his first championship races. He emphasizes that he trusts Digiturf.com completely because they have no incentive to "fix" races.
Digiturf.com is preparing for its 35th season of virtual horse racing starting on Aug. 1, 2012. If you've ever dreamed about racing your own horses then virtual horse racing is going to make it a reality — so go ahead and saddle up at Digiturf.com!