Cory Wood On Winning the WSOP Circuit IP Biloxi Casino Championship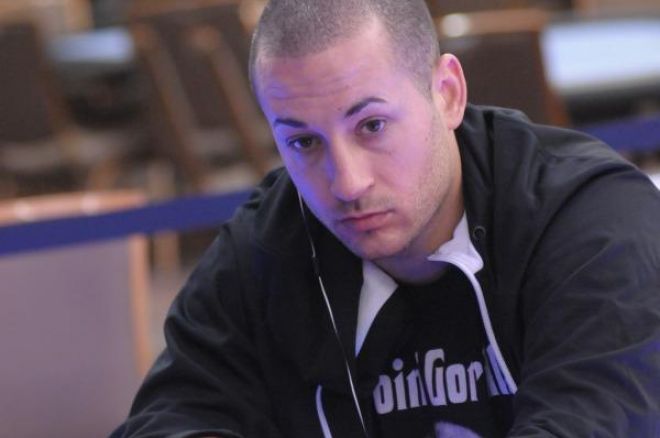 The first of 20 stops on the 2012-2013 World Series of Poker Circuit presented by Southern Comfort 100 Proof schedule recently concluded at the IP Biloxi in Southern Mississippi. The stop awarded two seats to this year's National Championship, one for the Main Event winner and one for the Casino Championship. The first went to WSOP Circuit phenom Kyle Cartwright, and the latter to Cory Wood, a professional poker player from Murfreesboro, Tennessee.
The Main Event winner is awarded a seat from one tournament, but the Casino Championship is a competition that allows for players to accumulate points through all 12 ring events. Wood proved to be the best all-around player, but it didn't come easy. Despite a third-place finish in Event #1: $365 No-Limit Hold'em for $7,028 and a runner-up finish in Event #6: $365 No-Limit Hold'em for $7,580, making him the early frontrunner for the Casino Championship, Wood was surpassed by Ashly Butler, who was having a superb run of his own.
Headed into the Event #11: $1,675 Main Event, Wood was looking for one more fine performance to surpass Butler. One by one the 300 runners began to fall, but Wood remained. Eventually he made the final table, which included the aforementioned Cartwright and former November Niner John Dolan, who had a shot at the Casino Championship of his own. There were various scenarios, but Butler could still win the National Championship seat if the other players busted relatively early.
@da_kyky btw please knock out Woody and Cory Wood #weneedit #gogogogogo #chipleader

— Ashly Butler (@AshlyButler)
Unfortunately for Butler, Wood went on to finish in fourth place for $35,730. The performance earned him enough points to edge out both Dolan and Butler for the Casino Championship, a fact the latter took in stride:
Congrats to @JRD312 and Cory Wood at the final table of the @WSOP @ipbiloxi main event! One of them will be your casino series champ!

— Ashly Butler (@AshlyButler)
PokerNews caught up with Wood to talk about the Casino Championship win and on becoming the first player to qualify for the National Championship.
Can you tell us a little bit about yourself for those who may not be familiar?
I was born and raised in Murfreesboro, Tennessee, where I lived my mother, Denise, and my father, Bob, who passed away eight years ago, and my older brother, Robby. I also have three other older brothers, Rick, Mike, and Brian, and a sister, Heather. I went to college at MTSU on and off but dropped out just before my last semester in 2011 to put all my efforts back into poker.
How did you learn to play poker?
I learned to play poker from my father and older brothers when they would play home games. My brother Robby and I would play heads-up for hours and that's how I really started improve my game. I put in tons of hours online and my friend, Tyler Morrissey, who passed away in 2008, would help me to analyze hands and develop strategy. His confidence in my abilities really helped push me to pursue poker for a living.
How often do you play poker? When, where, what sort of games, etc.?
I used to play almost every day online before Black Friday, but now I don't play that often. I live in Middle Tennessee where there are no casinos so I have to travel at least four hours to play. There are a few home games around here, but when I'm not traveling I like to take some time off from poker.
It doesn't look like you've traveled the WSOP Circuit much. Was that something you were planning to do this year or was the IP Biloxi just a one-off stop?
I made it a goal of mine this year to win a seat to the National Championship, and I knew Biloxi would have some smaller fields that would be easy to pickup points. Now that I've locked up the seat I'm not going to play many WSOP Circuits, but I will definitely go to Tunica, New Orleans, and probably West Palm Beach. I'm having shoulder surgery next month so I was planning on taking a few months off anyways, but it's nice to know that I don't have to chase points now.
You had second, third, and fourth-place finishes in Biloxi to capture the Casino Championship. Would you have traded that title, and a seat in the National Championship, in exchange for a victory and a WSOPC gold ring? Why of why not?
For me personally, there's more of a sense of accomplishment in winning casino champion. Anyone can win a single event, but to have the best overall performance means something. Of course I would love to win a ring because I've had three runner-up finishes, but I'm happy with my performance overall.
At the final table of the Main Event the Casino Championship scenarios were plenty. Were you aware of them and where you needed to finish? Did it impact your play at all?
I was aware of the scenarios, but I told myself I wasn't going to let it affect my decisions. When we started Day 3 six-handed, I would have to finish exactly sixth and John finish exactly second for me not to win Casino Champion. My first hand I raised, John three-bet me, I shoved with
and he folded. I had made up my mind I was playing for first because there was an $88,000 jump between sixth and first.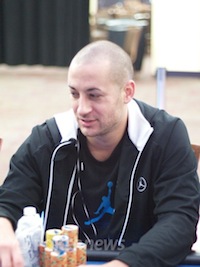 Can you tell us a little bit about that final table? Were you aware Kyle Cartwright was going for his record tying-fifth ring?
Yeah, I knew Kyle was going for his fifth ring, we have some mutual friends and I was happy for him to win it. My plan was to three-bet him a lot because I was on his left and he was opening a lot. I knew he didn't wanna double me or John up early so I was able to chip up without showdown. When we got four-handed I lost two blind-versus-blind hands both with
to
to John and then Kyle, and I was out.
How do you feel having already qualified for May's $1-million National Championship?
It feels good to know I have the seat locked up. Now I don't have to go chase points and I can just play when I feel like it.
You've got some impressive pot-limit Omaha cashes on your WSOP résumé. Is PLO your favorite game? What do you like about it?
PLO is definitely my favorite game. I made a living playing PLO cash online years ago, so when it shutdown I was in shock. I immediately enrolled back in college because I had a daughter on the way and knew I needed to be able to provide for her. I started summer school, but I came out to Vegas for the $3,000 PLO tournament and cashed. I came back to Tennessee for an exam then went back to Vegas for the $10,000 PLO and got seventh place. I dropped out of school the next semester to play full-time.
What are your plans for the rest of the year regarding poker?
I have shoulder surgery on Sept. 27 so I'm gonna be recovering from that for a little while. I'd like to take my family to the Bahamas for the PokerStars Caribbean Adventure because they have some PLO events, and I love the Atlantis. I'll be back on the WSOP circuit in 2013.
Get all the latest PokerNews updates on your social media outlets. Follow us on Twitter and like us on Facebook now!
*Lead picture courtesy of WSOP.com.