Attorney Maurice VerStandig on Significance of Ruling That Poker is a Game of Skill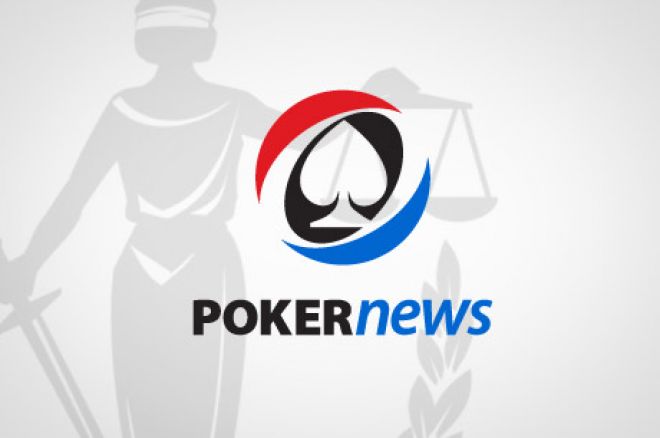 An expert on the American gaming scene, Maurice "Mac" VerStandig is well-versed in areas of casino management from common issues of fraud and theft prevention to the Unlawful Internet Gambling Enforcement Act and Indian Gaming Regulatory Act. With a background heavy in bankruptcy work, VerStandig is also skilled in the strategic valuation and monetization of complex assets, and applies that knowledge to all areas of his practice, from fraud recoveries to traditional insolvency proceedings. Here, Verstandig offers his expert opinion on the recent ruling by a federal judge that poker doesn't constitute "gambling."

In a landmark 120 page opinion, one of the country's most noted courts has ruled that poker is a game of skill, as opposed to one of chance, and accordingly falls outside the purview of a major federal anti-gambling law. Complete with charts, graphs, and lengthy expert analyses, the opinion comes from the matter of United States v. DiCristiana, a criminal case brought in the United States District Court for the Eastern District of New York, under the Illegal Gaming Business Act ("IGBA"). Assuredly, though, the opinion's ramifications stretch well beyond the tribulations of this particular defendant, and well beyond the eastern expanses of the Empire State.
The case centers on Mr. DiCristiana, who ran a legitimate bicycle business out of a New York warehouse, while also operating a regular series of card games in the back room. He had two tables, spread one at $1/$2 stakes, sometimes opened the other at $5/$5 stakes, collected a five percent rake — of which a quarter went to dealers — and otherwise promoted his operation just like any number of other "underground" hold'em clubs around the country. In fact, as the judge noted, Mr. DiCristiana even made sure that "players were plied with free food and drinks by a waitress to induce them to stay and play longer."
For reasons that are not entirely clear, Mr. DiCristiana's card room garnered the attention not of local police officers minding their neighborhood beat but, rather, that of federal authorities. He was indicted for violation of the IGBA, as well as for conspiracy to commit a violation of the IGBA, and actually almost pleaded guilty but for a fateful change of heart at the last minute. Defense counsel, in a move that has long been the fodder of gaming attorneys' courthouse daydreams, challenged the charges on the simple theory that poker is not gambling. And while a jury found that Mr. DiCristiana had, in fact, operated the poker room as charged, the Honorable Jack B. Weinstein decided to reserve the last word for himself, holding post-trial expert hearings on whether or not poker is a game of chance.
Judge Jack Weinstein is an interesting character by any standard, let alone that oft-dull par by which men and women donning black robes are too often assessed. Born in Kansas in 1921, Judge Weinstein was a Navy lieutenant during World War II, picked up an Ivy League law degree in 1948, and was a law professor at Columbia during the 1950s and 1960s. In 1967 — some 45 years ago — President Lyndon B. Johnson nominated Judge Weinstein to preside over a courtroom in the eastern district of New York (one of the nation's more prestigious judicial forums), and Judge Weinstein has sat atop that perch ever since.
Stated otherwise, Judge Weinstein is not some newly minted cowboy judge looking for his day in the sun or a cheap 15 minutes of fame. This is a man who has seen a lot in his life, who has garnered immense respect during his career, and who has seemingly thrust a wholly extraordinary modicum of effort into penning a 120 page opinion that turns federal poker law on its head.
Indeed, while this case is about the IGBA, the opinion discusses — at notable length — the treatment of poker under various state laws and other federal statutory schemes. This myriad of gaming laws exists because gambling is, in fact, regulated from numerous different — albeit oft-overlapping — perspectives. As a starting point, every state has its own gambling laws, which serve to regulate casino-like operations in each such jurisdiction. Ironically, as Judge Weinstein makes abundantly clear, poker clearly runs afoul of New York's anti-gaming laws, but since Mr. DiCristiana was in a federal court, facing federal charges, that mattered little. Indeed, had it been the neighborhood police who busted the two table game at issue in this case, it seems far less likely that there would have been any issues sufficiently meritorious to make the national news agenda.
Critically, though, just as each state has its own gaming laws, the federal government has several categories of gambling statutes. While Mr. DiCristiana's case centered on the IGBA, Judge Weinstein dedicated a significant portion of his opinion to discussing the Indian Gaming Regulatory Act — the law that governs Native American casinos throughout the United States — and the Unlawful Internet Gambling Enforcement Act of 2006 ("UIGEA"), the statute that originally exiled the likes of PartyPoker from the United States, and that more recently orchestrated the domestic demise of PokerStars and Full Tilt Poker.
As a starting point, the IGBA came about as part of a coordinated federal crackdown on organized crime. Its text falls within a section of the United States Code dedicated to racketeering, and Judge Weinstein spends a generous portion of his opinion surveying the mob's notorious involvement in everything from running numbers to raking antes. Yet, as the opinion colorfully — if not semi-whimsically — notes of the peculiar omission of the word "poker" from the IGBA, "The fact that card games like poker, pinochle, gin rummy, and bridge were so widely played by law-abiding individuals in non- criminal settings may explain its omission from the IGBA. As Sherlock Holmes would describe the clue, it is the dog that didn't bark."
The UIGEA, of course, has very different roots. And while Judge Weinstein does not dedicate nearly as much ink — let alone wit — to his discussion of how poker would be perceived under federal online gaming laws, he does go out of his way to highlight a portion of the UIGEA that provides for its application to "a game subject to chance." Since the heart of the DiCristiana case is dedicated to a statistical analysis of poker being a game of skill, not chance, the inference becomes clear: the UIGEA may not encompass poker in as rigid and clear a manner as was once thought.
This is not to suggest that PokerStars will triumphantly return to the American marketplace next week, or that credit card companies will back off of their prohibitions on transfers of funds to those poker websites that do maintain a domestic presence. While Judge Weinstein's opinion is important, and certainly sets an intriguing precedent, the issue of the UIGEA was not directly before him, so the impact of his findings are limited. The American legal system is built in large part on the idea that similar cases should be decided in a similar manner, but a doctrine known as "dicta" limits the abilities of a judge to decide an issue unless the defendant directly before that judge faces the issue directly. Accordingly, while Judge Weinstein's opinion will be persuasive and important, it is unlikely to be the final word.
Still, the DiCristiana case may help to mold the final word on multiple fronts. Numerous states have gaming laws that, like the IGBA, define "gaming" or "gambling" without making specific reference to poker. Attorneys defending individuals prosecuted under these semi-ambiguous statutes will now be able to point to Judge Weinstein's small dissertation on poker as a respectable legal authority. It helps that Mr. DiCristiana's attorney provided a poker expert who walked the court through a painstakingly detailed analyses of strategy and probability in hold'em games, from position-centric plays to the art of reading one's opponent. It also helps that the government's competing expert appears to have been seriously overmatched, having apparently held to the seemingly stubborn conclusion that "the relevant frame of reference for determining whether skill or chance predominates is a single hand."
Other legal issues are implicated as well, albeit far less directly. Divorce cases involving professional poker players have long been plagued by the difficulty of projecting future income – for alimony purposes, child support purposes, or other purposes – since poker is often deemed a "game of chance." This case will now lend added credibility to the assertions of domestic support candidates that their respective spouses' incomes are actually rather predictable in nature. And the implications hardly stop there, with tax law also being tangentially impacted by this case.
To be clear, poker has not suddenly become a game that may be legally dealt in any setting. And those who wish to explore how Judge Weinstein's landmark opinion may impact their respective personal situations should consult with an attorney before making any assumptions or embarking on any new ventures. (There are numerous gaming attorneys throughout the country, myself included, and most of us take pride in being rather accessible to the card-playing public.)
Still, in an era when it appeared that Uncle Sam's grip on poker was ever-tightening, with the seizure of three major poker websites, the arrest of key online gaming figures, and even the crackdown of a two table backroom game in New York, the DiCristiana case offers reason to believe the government may have hit a significant obstacle. Only time — and future cases — will tell just how big that obstacle actually is, but for now it can be best measured as a remarkably astute 120 page opinion from a judge with seriously honorable credentials.
Maurice "Mac" VerStandig, Esq. is the managing partner of The VerStandig Law Firm, LLC, where he focusses his practice on counseling professional poker players, sports bettors and advantage players across the United States. He is licensed to practice law in Maryland, Virginia and Florida, as well as in nearly a dozen federal courts, and regularly affiliates with attorneys licensed in numerous other states and jurisdictions. He can be reached at [email protected]