PokerNews Book Review: Jon "tannenj" Tannen's Smashing Fewer Holes in Your Computer Desk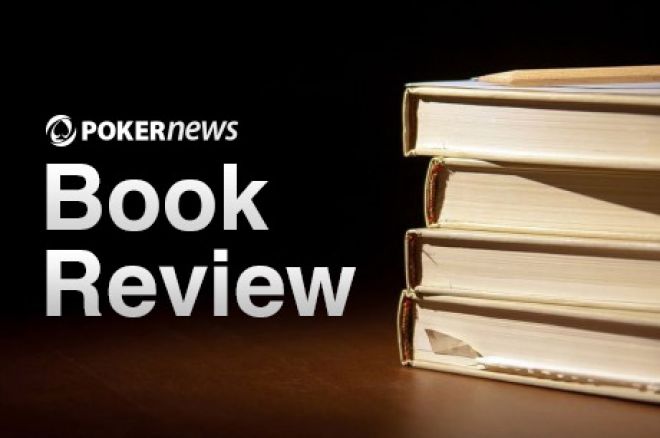 It's been a while since I've had the chance to review a book. The last one was Jonathan Duhamel's Final Table in July. I was on the prowl for a new selection and opted for a book that caught my interest in the poker forums — Smashing Fewer Holes in Your Computer Desk: Written Insights on Modern Internet Poker (SFHYCD) by Jon "tannenj" Tannen.
"I could've given it a more ominous title like 'Obliterating SSNL and MSNL Cash Games' or 'How to Rip Your Opponents' Faces Off in No-Limit Hold'em,' but I decided to break the mold and go with something a bit more comedic and honest," Tannen explained of the title. "My hope is that potential buyers will realize that someone crazy enough to pour hundreds of hours into creating something like this and then title it this way might also be crazy enough to help them start winning at this silly game. Plus, I've smashed holes in several IKEA computer desks during sessions of Internet poker. True story."
To be fair, SFHYCD isn't really a book, it's more of an interactive teaching system geared toward online poker, though the information is certainly applicable to the live realm, as well. Tannen uses a combination of videos and written analysis to teach a variety of topics including, but not limited to, Balance vs. Exploitation, Ranges of Hands to Play From the Blinds Against Late-Position Raises, Playing Small Pocket Pairs Against Habitual three-bettors, and Determining Whether You Have Enough Fold Equity to Go All In.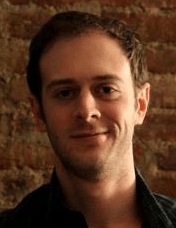 SFHYCD is a straight strategy system with no talk of other poker topics such as psychology and bankroll management, and the strategies Tannen advocates are neither new nor revolutionary, though they are meticulously explained and rooted in math. Believe me when I say SFHYCD is thick with numbers and mathematical equations, so much so that I often had trouble following along and wrapping my head around certain concepts. This is not Tannen's fault by any means. It's just a testimony to both the abstract material and my mind's limited mathematical capabilities. For me, it became apparent that SFHYCD was essentially a graduate course in poker, one that I wasn't necessarily ready for, but gave it a go anyway.
To give you an idea of what I mean, here's a look at the equation on determining whether you have enough fold equity to go all in: (POT SIZE)X + (1-X)[YOUR HAND'S EQUITY][POT SIZE + SHOVE SIZE] – [1-YOUR HAND'S EQUITY][SHOVE SIZE]) = 0. A little intimidating, yes? I felt the same way but soon found out SFHYCD helped me make sense of it all. I won't say it was easy; it wasn't. Following the videos is a long process and you need to constantly pause to absorb the analysis, and a lot of studying and dedication is required.
The content is challenging, but a couple of things help lighten the mood and inject a bit of life into SFHYCD — Easter Eggs and photographs. Regarding the first, Tannen inserted Easter Eggs (AKA funny/entertaining surprises) throughout the student videos, and finding these proved to be a fun, side challenge. Likewise, the photos of Tannen's broken computer goods and smashed desks, the effects of playing online for years, were both comical and applicable. I imagine breaking mouses and the like are a common occurrence among online grinders, but I still couldn't help but laugh. Don't get me wrong, I get upset and tilt from time to time, but I can't recall ever smashing anything — maybe I should try (though I guess that would defeat the purpose of the book).
The fact that Tannen makes himself accessible also adds value to his product. "$500 is a nice chunk of change. I want you to get your money's worth," Tannen says. Indeed, $500 is a hefty price for most players to pay, but then again SFHYCD is on par with a graduate class, and anyone who's been to college can tell you those books aren't cheap. To help justify the cost and back up his product, Tannen offers anyone who purchases SFHYCD a complimentary 30-minute Skype discussion. I can't even recall how many times I've read a book and wished I could pick the brain of the author, so I respect the fact that Tannen gives readers that chance.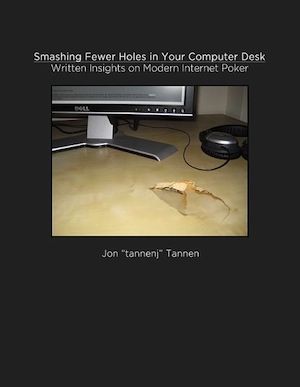 As if that wasn't enough, Tannen, who has turned his attention to coaching since Black Friday took away his ability to play online, has been active in interacting and answering questions in a TwoPlusTwo thread dedicated to SFHYCD. It's there that many players have praised his work:
"It is unlike anything I have seen from any author or video producer in all of my poker studies, and it is very impressive to work through." -Logan "LTT777" Terry
"What sets Jon's product apart is, unsurprisingly if you've ever read any of his posts on [the Two Plus Two forums], his incredible attention to detail." -Daniel "Keyser." Haase
"[...] if you're willing to study and work through hand after hand alongside a great poker mind, SFHiYCD is a rewarding experience, and definitely worth the buy." -Isaac "starvingwriter82" Jourden
"If [Two Plus Two Publishing's] books are walking tours, Smashing [Fewer Holes in Your Computer Desk] is a callisthenic routine." -Gareth Chantler
"Ten hours of deliberate study into this thing I thought I was on the cusp of something new, something remarkable, and something astounding.... the problem was, I was also seeing that with so much more material to go through, I was only scratching the surface." -Tim "Color Up" Collins
SFHYCD isn't poker material that I would recommend to the average poker player; instead, it's more pertinent for those with solid fundamentals looking to take their game to the highest echelons. If you want your game there and don't mind some heavy math, then SFHYCD will take you there. It is a well of numbers-based strategies, and as someone weak in that area, I enjoyed drawing from it. With that said, understand that SFHYCD will require work and approach it like you would any big purchase — don't fork over big money until you're ready and willing to take full advantage of what you're about to get.
For more on SFHYCD, visit smashingfewerholesinyourcomputerdesk.com or check out Tanne's rather comical informercial below.
*Lead photo courtesy of the Alaska Dispatch.
Get all the latest PokerNews updates on your social media outlets. Follow us on Twitter and like us on Facebook now!
Executive Editor US, PokerNews Podcast co-host & 2013 WSOP Bracelet Winner.