Poker Players Alliance Releases Congressional Ratings Guide; Decline in Poker Opponents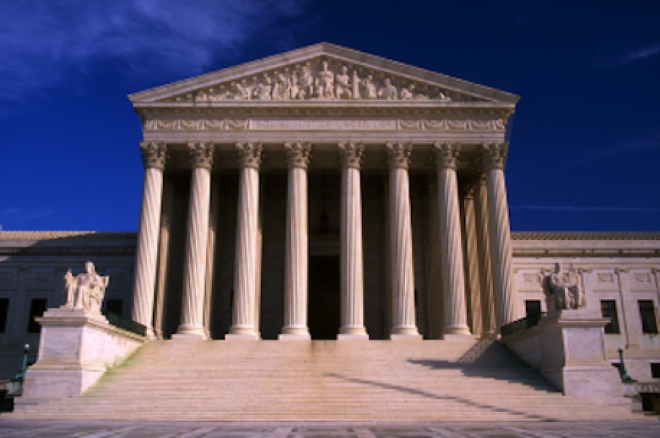 The Poker Players Alliance issued its Congressional Ratings Guide for the 2012 elections this week, showing a sharp decline in poker opponents on Capitol Hill, compared to two years ago.
The guide, searchable by zip code or state, gives grades from A to F or a question mark to all 435 voting members of the House and 100 Senators.
From both branches of Congress, the PPA gave out only 57 non-passing grades this year, down from 194 in 2010 and 258 in the inaugural ratings of 2008. There are also fewer grades of A (72 this year, 90 in 2010) and B (54 this year, 83 in 2010), while many more grades of C (87 this year, 8 in 2010) and question marks (265 this year, 159 in 2010).
Rich Muny, vice president of player relations for the PPA, attributed the differences to a tougher criteria for grades of A or B and the continued education of Congress on Internet poker leading to many previous opponents now being middle-of-the-road or on the fence regarding the issue.
"I think we tightened up our criteria to have more fidelity in our data," Muny said. "The question marks don't only include people we don't know about but people we know are on the fence. For us the key is the reduction in opposition. There are some people really passionate against the idea of online poker, who have the idea that this is unwholesome. They grew up with the idea that this is dangerous. The fewer of those people there are, the more likely that legislation will get through."
One example of a hard F in 2010 that is now a question mark is Sen. John Cornyn (R-Tex.).
The 2012 ratings introduce a new functionality in being able to tweet or post on the Facebook of representatives directly from the page.
"Our goal is for individuals to be able to go in, see how their lawmakers are on this issue and then take action," Muny said. "The more tools we have, the more active the community can be."
Muny said the site will be updated in coming weeks so people can see the ratings of all representatives on a single page. Currently, the grades are only listed on the specific pages of each representative or Senator.
The PPA also released the results of the 2012 U.S. Online Poker Survey, a random survey of 3,415 PPA members that was commissioned by the PPA and conducted by U.S. Gaming Survey.
The survey found that, in each of the swing states — Florida, Virginia, Ohio, Wisconsin, Colorado, Nevada, Pennsylvania, Iowa, New Hampshire and North Carolina — a majority of respondents ranging from 54 to 73 percent would be willing to vote against party's candidate if the other candidate supported online poker while their party's candidate did not. The survey also asked for the political party affiliation of each respondent and found a near even split between Democrats and Republicans.
"After years of sending letters, placing calls, utilizing social networks and meeting directly with their members of Congress, the poker playing community understands the political power they wield, and licensing and regulating online poker is their top priority," PPA executive director John Pappas said. "It is clear that the frustration of being restricted from playing online poker is driving these Americans to the polls in greater numbers to demand that their voice be heard this election season."
Follow PokerNews on Twitter for up-to-the-minute news.