World Series of Poker Announces 10 Finalists for 2012 Poker Hall of Fame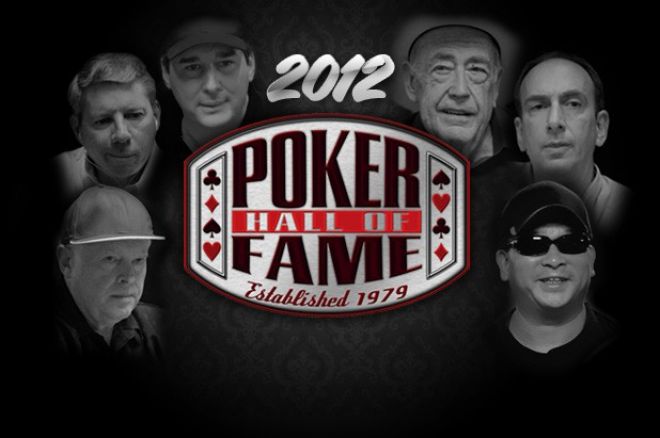 The World Series of Poker has announced the 10 finalists for the 2012 Poker Hall of Fame. Up to two of the 10 will be inducted into this year's class during the WSOP Main Event festivities in late October. The 10 finalists were compiled after a public nomination process on WSOP.com and were then approved by the Poker Hall of Fame Governing Council.
The 10 finalists will now be considered by a panel consisting of the 18 living Hall of Famers and 18 members of the poker media. The panel will decide which players will be inducted into the Poker Hall of Fame by Sept. 30 (announcement expected in early October). The finalists will be considered based upon the following criteria:
A player must have played poker against acknowledged top competition
Be a minimum of 40 years old at time of nomination
Played for high stakes
Played consistently well, gaining the respect of peers
Stood the test of time
Or, for nonplayers, contributed to the overall growth and success of the game of poker, with indelible positive and lasting results.
This year's nomination class features four previously nominated candidates — Jennifer Harman, John Juanda, Tom McEvoy and Scotty Nguyen — and six first-time nominees — Chris Bjorin, David Chiu, Eric Drache, Thor Hansen, George Hardie and Brian "Sailor" Roberts. Roberts became the 10th finalist after being a write-in nomination from an existing Hall of Famer in 2011, which is acceptable per Poker Hall of Fame voting guidelines.
Here's a look at this year's nominees, in alphabetical order, with their accolades as provided by the WSOP:
Chris Bjorin: Chris Bjorin is a 64-year-old Swedish-born poker player who resides in London, England. He has earned more than $5 million playing poker in his distinguished career. The two-time WSOP gold bracelet winner sits fifth all-time on the WSOP cash list with 65, and ranks fifth all-time in WSOP Main Event cashes with seven.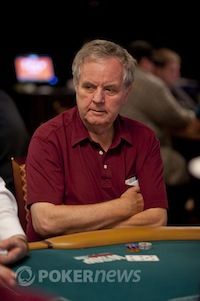 A model of consistency, Bjorin has cashed for six figures in 19 calendar years, including the last 13 consecutively. He hold's Sweden's all-time money and cash records, ranks 14th all-time among European poker players in terms of earnings, and is WSOP Europe's all-time cash leader, as well.
David Chiu: Born in China, David Chiu moved to the United States when he was an 18-year-old exchange student. Originally a restaurateur in Colorado, Chiu first started in poker as a dealer before transitioning into one of the most successful tournament players in poker history. The 52-year-old is a four-time WSOP gold-bracelet winner with wins in limit hold'em, seven card stud, and Omaha eight or better, and cashes in 54 WSOP events.
Chiu's success extends beyond the WSOP though, and also includes a memorable victory over Gus Hansen in the 2008 WPT World Championship. That win earned Chiu an impressive $3.3 million, and over the course of his career, Chiu has raked in almost $7.5 million in career tournament earnings over 15 years.
Eric Drache: It is impossible to single out one facet of Eric Drache's poker career that stands out above the rest, for he is a man who has worn many hats over the years. An accomplished seven card stud player, Drache made five WSOP final tables over the course of his career, finishing in the top three every time.
In addition to a poker playing career spanning more than three decades, Drache also left his mark on the WSOP by serving as the event's tournament director in the 1970s. During that time, Drache came up with the concept of satellite events, forever changing the tournament poker landscape. In his role as the cardroom manager of casinos like Mirage and the Golden Nugget, he also helped to build up the Las Vegas poker scene. Most recently, Drache had a hand in the television poker boom, serving as a consultant on numerous poker productions.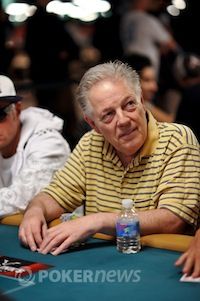 Thor Hansen: Since starting in poker in the late 1980s, Norwegian poker pro Thor Hansen has cashed in more than 175 tournaments, racking up more than $2.9 million in career earnings. His list of cashes is certainly long and includes some notable highlights like two WSOP gold bracelets won in 1988 and 2002, and an appearance at the $50,000 H.O.R.S.E. final table at the WSOP in 2007.
Known in Europe as the "Godfather" of Norwegian poker, Hansen is one of the earliest supporters of the now-thriving European poker scene. In addition to his extensive tournament results, the 65-year-old Hansen is also an accomplished cash-game player who was notoriously backed by Larry Flynt to play in high-stakes cash games in the 1990s.
George Hardie: He may not be a poker player, but George Hardie has nonetheless left an indelible mark on poker. Most anyone will concede that the explosion of poker in California in the 1980s was a major point of growth in the industry. At the center of that West Coast poker boom stood Hardie, who built up the largest card club in the world at the time — the Bicycle Casino. During his time running the Bike, Hardie implemented a number of new rules, guarantees, and events that helped the property define itself as one of the card capitals of the world. Moreover, his efforts further helped to professionalize the growing poker industry.
Jennifer Harman-Traniello: Jennifer Harman has a long list of tournament accomplishments, including over $2.6 million in earnings, two WPT final tables, 12 WSOP final tables, and the honor of being the first woman to win multiple WSOP bracelets in open events. However, what might be even more impressive than her tournament results is her skills in the cash games.
The Reno, Nevada, native has been a staple in the biggest cash games in Vegas for more than a decade and is one of the only women to play cash at such high stakes. The 47-year-old mother of two also dedicates much of her time to using poker to raise money for charitable causes, including the National Kidney Foundation and the Nevada Society for the Prevention of Cruelty to Animals.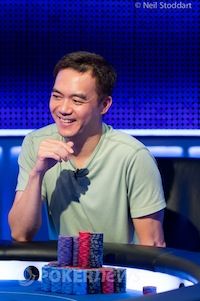 John Juanda: Although he keeps a low profile away from the poker table, John Juanda's on-the-felt resume is undeniable. The five-time WSOP bracelet champion has amassed over $14 million in career tournament earnings and is currently fifth in all-time WSOP final tables with 31. Juanda, 41, who was born in Indonesia and now resides in Las Vegas, is one of the most consistent players and shows no sign of slowing down. In fact, if his performance in recent years is any indication, his best results still lie ahead. Since 2010, Juanda has nearly $1 million in EPT earnings and more than $500,000 in WPT earnings. Additionally, he also has earned more than $1.2 million at the WSOP along with a bracelet and seven final-tables appearances since 2010. He is the youngest nominee this year.
Tom McEvoy: One word to describe Tom McEvoy would be "timeless." The 67-year-old four-time WSOP champion has led a sterling poker career spanning five decades. Originally from Grand Rapids, Michigan, McEvoy left a career in accounting in the late '70s and moved to Las Vegas to pursue his ambition on the felt. That ambition led him to victory in the 1983 World Series of Poker Main Event.
A consummate tournament player, McEvoy has posted consistently solid results for more than 30 years. His amicable nature and love for poker made him a true ambassador for the game as he competed in countless tournaments across the country. In addition to his tournament success, McEvoy is also credited with spearheading efforts that now prohibit smoking in poker rooms. He is also a noted poker author, having penned over a dozen strategy books and countless columns for Card Player.
Scotty Nguyen: "You call and it's gonna be all over baby!" That jibe to Kevin McBride before he won the 1998 World Series of Poker Main Event personifies the man they call "The Prince," Scotty Nguyen. With a style and charisma all his own, Nguyen is one of poker's most recognized and well-liked personalities.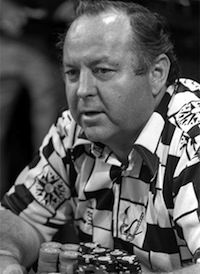 Nguyen backs his flare and bravado with undeniable results that include over $11.6 million in career earnings, 19 WSOP and 8 WPT final tables and five WSOP bracelets, which include both a Main Event and $50K H.O.R.S.E. championship. From an 11-year-old refugee from war-torn Vietnam, Nguyen has become an incalculably long way to live his dream as a professional poker player.
Brian "Sailor" Roberts: To anyone who knew him, Brian "Sailor" Roberts was truly one of the "good guys" of the game. Along with his poker skill, Roberts' wit, charm and reputable integrity served him well in cementing his place as one of poker's legends. A gambler at his very core, the 1975 WSOP Main Event champion grew up in the small town of San Angelo, Texas, where at age 12 he made his first winnings shooting dice while working as a caddy.
After serving in the Navy during the Korean War, Roberts returned home to Texas where he met Doyle Brunson and Amarillo Slim. The three traveled throughout the south and Midwest in search of underground poker games and became known as the famous "Texas Rounders," whose exploits have been romanticized over the years in both film and literature. A pillar of poker's old guard, Roberts was beloved by his fellow gamblers. The two-time WSOP champion passed away in 1995.
*Lead photo courtesy of WSOP.com
Get all the latest PokerNews updates on your social media outlets. Follow us on Twitter and like us on Facebook now!
Executive Editor US, PokerNews Podcast co-host & 2013 WSOP Bracelet Winner.