Lobbyist Matt Eide Explains Status of Online Poker in Iowa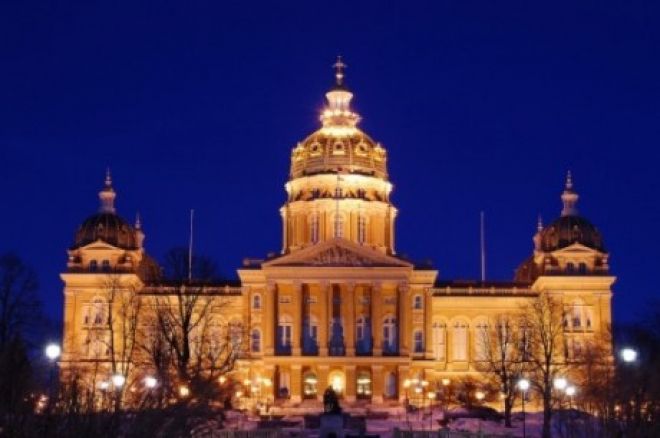 One year ago, the Iowa Senate approved an online poker measure that allowed state casinos and racetracks to offer Internet poker. Despite a study by the Iowa Racing and Gaming Commission that showed the legalization of online poker could generate $3-$13 million in state tax revenue, a "general lack of interest" in the Iowa House saw the bill wither up and die.
In January of this year, State Senator Jeff Danielson proposed Iowa Senate Study Bill 1068, a poker-only bill that called for Iowa to consider establishing requirements for issuing Internet gambling licenses. Unfortunately, that bill also died in the legislature despite New Jersey's historic passing of online gaming legislation.
Clearly, some prominent Iowa lawmakers are taking online poker seriously, but why aren't others? PokerNews reached out to Matt Eide, a native of Fort Dodge, Iowa who serves as an Eide & Heisinger, L.L.C. lobbyist for the Winnebago Gaming Development Corporation. If ever there were a expert on the gaming landscape in Iowa, both live and online, it would be Eide, who graduated cum laude from Drake University in 1988 and from Drake University Law School in 1993.
Eide was kind enough to talk to PokerNews about the current online poker situation in Iowa:
Can you give us a little background on yourself and your experience as a lobbyist?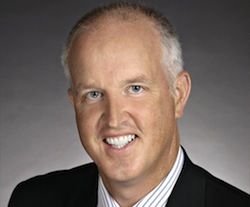 I'm a multiclient lobbyist based in Des Moines with about 20 years of experience. I represent a wide variety of clients from companies like UPS to health care organizations to nonprofits. We represent these clients primarily in front of the Iowa legislature and state agencies in Iowa.
On the gaming front, I've worked with regulators for quite awhile. I do represent a horse group in horse racing in Iowa, and I've represented casinos in the past. I've represented applicants, and I'm currently representing the Winnebago Gaming Development Corporation, which is affiliated with the Winnebago Tribe of Nebraska and Iowa.
What sort of things are you doing with the Winnebago Gaming Development Corporation?
The Winnebago Tribe does have a casino south of Sioux City called WinnaVegas. We've set up separate companies, LLCs, in our new venture. I'll give you a little backdrop on the Sioux City license. The regulators in Iowa, the Iowa Gaming and Racing Commission, came in and didn't like the way the operator was running. It was Penn Gaming, a large publicly traded company out of Pennsylvania. They wanted Penn to do land-based [gaming] and get away from the riverboat that's there. Penn and their nonprofit partner struggled to find an agreement, so our regulators came in and said we are going to open up the license for Sioux City and took applications.
Applications were due November 5. Three entities are vying for the license, and in Iowa, it's not the operator but a nonprofit partner that holds the license. So each applicant is really an applicant that has what we call a qualified sponsoring organization — a nonprofit that they partner with. The three potential applicants are Warrior Entertainment, which is our name and our brand for our project, and that's associated with Winnebago Gaming Development. We have Warner Gaming, that's doing business as Hard Rock; and the incumbent operator, which is Penn Gaming.
The next step is on April 18 when the commission will announce their decision of who will be the operator. So that's the Sioux City situation.
Does that situation have any implications for the possibility of online poker in Iowa?
I have followed the online gaming debate for the last couple years. I'm a contributor to iGaming Business North America, I write occasional articles for business magazines, and so I track the Iowa legislation quite closely. I have a pretty good hold of that, and who's interested and who's not.
Last year in 2012, a bill did pass the Senate by 29-20 with bipartisan support, meaning we did have some Republican votes on it. This year it came out of subcommittee and it was determined that the Republican-controlled house was not going to take it up, so the Democrat-controlled Senate said lets not waste our time. Our governor has remained neutral. He said he'll take a look at whatever hits his desk. He has not given a position.
The bottom line is, our online poker bill is dead for the year in 2013.
There seemed to be more aggressive movement with Iowa's 2012 online poker bill compared to this year. Why is that?
One difference we had in 2012 versus this year, we had the major service providers, the platform providers, engaging lobbyists and [were] putting in a lot of resources to get that bill moving. They were noticeably absent in 2013, so we only had our incumbent casinos, Iowa-based and some of the nationally-based ones that are here like Harrah's and such, but we didn't have the top service providers who made a big push last year. I think they'll have to be reengaged.
Was there a change of perspective among any Iowa leaders after New Jersey passed their online poker bill?
I think it's coming. The answer to your question is yes, but I think a state like Iowa, which has been pretty progressive — they have many forms of gambling — we're going to need more than New Jersey and Nevada. I think as more states advance it beyond those two states, just because Iowa is a little more conservative compared to those two big gaming states that are out their with Atlantic City and Las Vegas. I think when another state or two takes it up and passes it, I really think Iowa is going to take a long hard look at it. One from a regulatory perspective knowing that Iowans are playing online poker right now, and also for some legislators it'll be from a revenue perspective. I think it's secondary, but it's not to be dismissed. There is a revenue aspect to it for the state, and that is attractive to a certain segment of our legislators.
In regards to the Winnebago Tribe, are they interested in online poker?
Yes. They just want to make sure that if Iowa does proceed to regulate and pass legislation and laws pertaining to online gaming, online poker in this case, that they don't want to be shutout from that. They want to participate. So, yes, the answer is they definitely want to be there.
*Picture courtesy of the Iowa Republican.
Get all the latest PokerNews updates on your social media outlets. Follow us on Twitter and find us on both Facebook and Google+!