Best Buffets in Las Vegas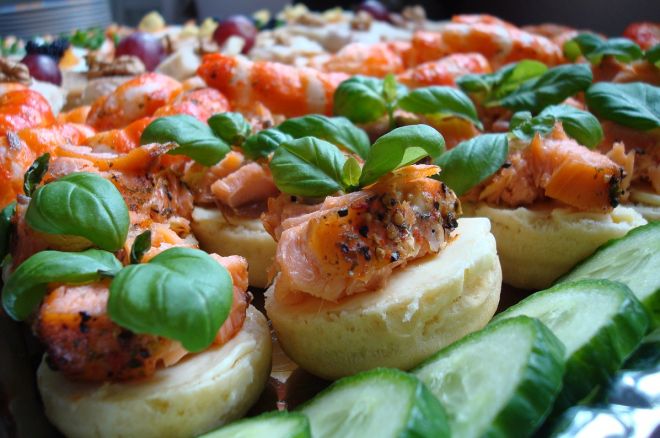 In nearly every casino/hotel you will find the often maligned, yet forever popular, buffet. Since there is so little agreement on what constitutes "the best" buffets in Las Vegas, here's a tour of what many consider to be the top five.
The Buffet at Bellagio
The famed buffet at Bellagio is well off the brilliant perfection it once held, when it was the queen of Vegas buffets. That being said, the selection and variety at Bellagio still has to place it at or near the top of any list of the best. Try the weekend champagne buffet brunch for a treat you will not soon forget.
Cost: From $17.99 to $38.99
The Buffet at Wynn Las Vegas
First of all, the Wynn Buffet eating areas are divided into many smaller rooms, which is truly so much nicer than most of the gymnasium-size eating arenas of other buffets. Second, the buffet itself is divided into 17 separate stations, which means the clumps of hungry diners tend to disperse more easily. As for the food, well, we recommend anything that even hints of the ocean or the stream, right down to the salmon benedict for breakfast.
Cost: From $19.99 to $39.99
Bacchanal Buffet
Caesars Palace spent $17 million to build this nearly 600-seat buffet in 2012. The end product is a fantastic dining destination with nine cooking stations and more than 500 dishes served daily. Whether you're a fan of gourmet cuisine or simply looking to fill your plate to the ceiling, the Bacchanal Buffet has everything your taste desires. You'll probably wait in line for this popular buffet, but it is well worth the wait.
Cost: From $25.99 to $53.99
Studio B at the M Resort
You'll find this hidden gem about 20 minutes south of the strip, but the delectable spread is worth the trip. Voted the Las Vegas Review-Journal readers' choice award for best buffet in 2012, Studio B offers more than 200 dishes daily, many of which are prepared by chefs inside a live-action cooking studio. Even better, the all-you-can-drink wine and beer and espresso drinks with shots of liqueur are included in the price.
Cost: From $10.99 to $39.99
Wicked Spoon
Cosmopolitan's hotel/casino is famous for its trendy atmosphere, and its buffet is no different. What is different, though, is the unique serving procedure. Food is served in individual portions on small plates, and you can grab as many plates as you like. The dishes range from lamb ribs, to Korean beef, to mini chicken pot pies, and beyond.
Cost: From $26.99 to $41
Photo courtesy of SXC.hu