2013 WSOP Europe: November Niner Marc McLaughlin on Preparation, Costumes, and More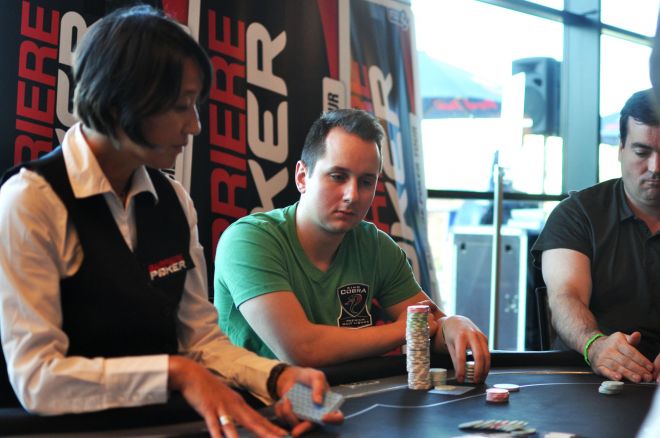 In July, Marc-Etienne McLaughlin became the first Canadian-born player to reach the final table of the World Series of Poker Main Event since fellow Québécois Jonathan Duhamel captured the title in 2010. He is third in chips with 26.525 million, but less than eight big blinds separate him and Amir Lehavot, who is second in chips, and less than two big blinds separate him and Ryan Riess, who is fifth in chips.
McLaughlin, who is currently competing in Event #8: €25,600 High Roller at the 2013 WSOP Europe, says that he played with the other eight members of the final table during the Main Event, but he bounced around so much that he didn't register very many hands with any one player in particular. He also doesn't like his seat very much.
"It could have been worse," chuckled McLaughlin. "Amir has the worst seat. I have JC [Tran] and David Benefield to my left, but I'll find a way to make it work."
McLaughlin also believes this is the toughest final table in Main Event history.
Unlike Michiel Brummelhuis, who ran a simulation of the final table, McLaughlin's preparation for the November Nine hasn't been too intense. Instead of working on particular situations, he's focusing on staying fresh.
"You don't really want to go there rusty," said McLaughlin. "Even if you're confident, you still have to play and see hands to keep your focus and play good."
The French Canadian also has access to Duhamel, who's offered more psychological support than poker coaching.
"He told me to, 'just enjoy the ride,'" said McLaughlin. "'It's a once-in-a-lifetime experience. You know what you're doing.' It's good advice."
While McLaughlin values the four-month break for the experience and believes it's "good for the game," he still wishes it the final table was played out the next day because he was focused and in a rhythm.
Several other professional poker players from Quebec will be in attendance come November, but unlike in 2010, they won't be sporting Habitants jerseys — they'll be wearing green. McLaughlin, whose Twitter handle is @Go_Irish_Go, is of Irish descent, and is proud of his heritage.
"I've always been curious of my ancestry," McLaughlin grinned. "I like the Irish mentality... and drinking (laughs). I have Irish blood for sure."
McLaughlin will be hosting a costume contest during the November Nine, and the best-dressed member of his rail will win a prize. His girlfriend, Laurence Grondin, who finished third in a bracelet event in 2009 for $237,537, already tweeted her outfit for the final table: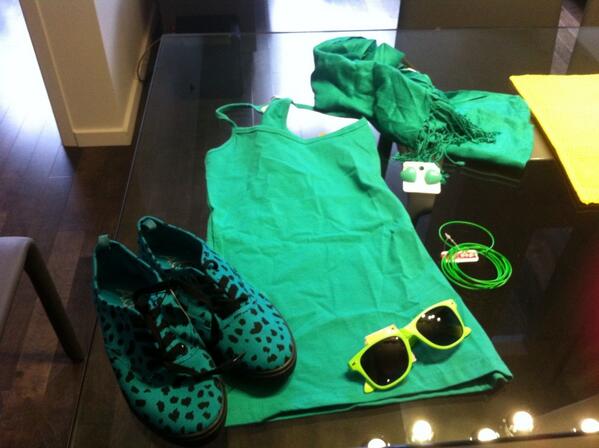 Like his girlfriend, the November Niner has also come close to capturing gold in the past — he finished third in a $1,500 bracelet event in 2011 for $292,634.
"The bracelet means a lot," said McLaughlin. "When you're this close, you can feel it. You want it. I'll do everything I can to win it."
On the ESPN broadcast, Lon McEachern and Norman Chad hesitantly referred to McLaughlin as a tattoo artist. While he doesn't have any ink on his body and he's never touched a tattoo needle, McLaughlin confirmed that he designs tattoos for others.
"I'm an artist, but I don't want any tattoos on me," he said. "I won a drawing contest when I was younger. Maybe it's weird that I don't want any ink on me, but I want to put it on other people (laughs)."
McLaughlin would neither confirm nor deny whether or not he'd get a tattoo if he wins the Main Event.
"We'll see," he chuckled. "I have to win it first."
Get all the latest PokerNews updates on your social media outlets. Follow us on Twitter and find us on both Facebook and Google+!