How LiveAce is Leveling the Playing Field For Online Poker Players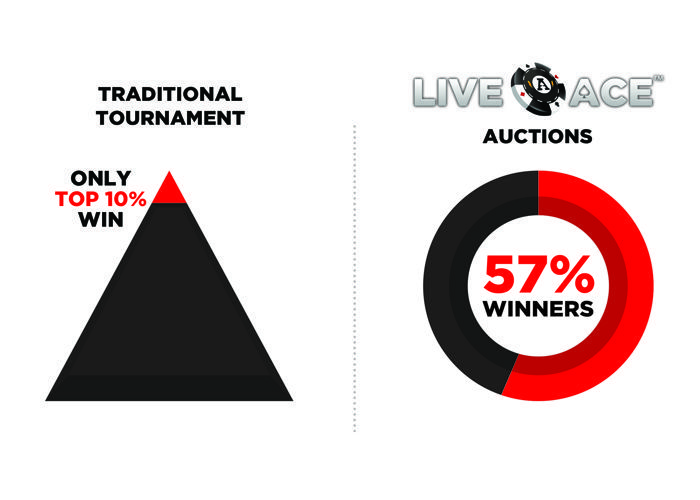 1. Ring Game > Tournaments
With all the 99% vs. 1% talk over the last few years, we couldn't help but make the same analogy when comparing LiveAce to tournament poker sites. LiveAce has taken a democratizing approach to online poker by offering ring games with a revolutionary payout structure. The payout structure on tournament poker sites typically favor the top 10% of players (where only the top of the "pyramid" is paid out). What differentiates LiveAce is that all games are ring-game style, so it takes that top 10% element straight out of the equation.
2. Unique Cash Auction System
Moreover, LiveAce has created a unique auction system where they offer a cash pool of up to $1,000 every day for players to bid on. In the daily cash auctions, typically more than 50% of participants win cash (and sometimes as high as 90%). Watch this video for an explanation of how the cash auction system works:
The daily cash auction is the other component to the democratizing poker equation. While having a high volume of Live Chips by playing smart poker is important, having a sound bidding strategy for the cash auctions is equally important. Much like the stock market, it's key to predict how the market will react to certain events. This is classic game theory at its finest. Your bid is based on how others bid and their bid is based on how they think you and everyone else will bid. In the case of LiveAce, you need to look at how much money is being auctioned off, the trends of the Minimum Accepted Bid Rate (seen below) and how many players placed a bid. If you analyze the data correctly, you should have a good idea of what the optimal bidding strategy is. At the end of the day, it's not all that different than poker in that you still need to be really good at reading people.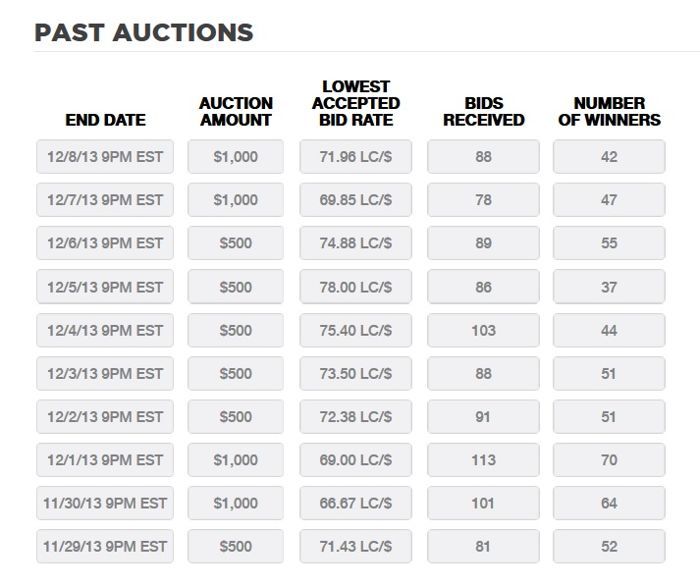 3. Daily Cash Prizes Results in Competitive Gameplay
We all know that play-money sites like Zynga make players extremely loose. The play-money chips have no potential cash value, so it makes sense that players go "all in" all the time (what we like to call "no fold'em hold'em"). LiveAce also has virtual chips, but they have potential cash value because of the daily cash prizes, which inspires competitive game play. LiveAce is the first legal online poker service to offer players the opportunity to make money from putting no money down.
At LiveAce, they pride themselves on the competitive ring-game style poker provided for their players. Also, the daily auctions add a new twist by enabling more players to win cash. And when players win cash on LiveAce, the money is transferred to their bank account safely and securely within 48 hours, which is unique to the online poker space.
CLICK HERE TO PLAY NOW in order to get started today. Register an account (no credit card required) and receive a free one-week trial of our premium Club Live membership.