Ray Kondler Talks Full Tilt Poker Remission Tax Implications w/ PocketFives' Dan Cypra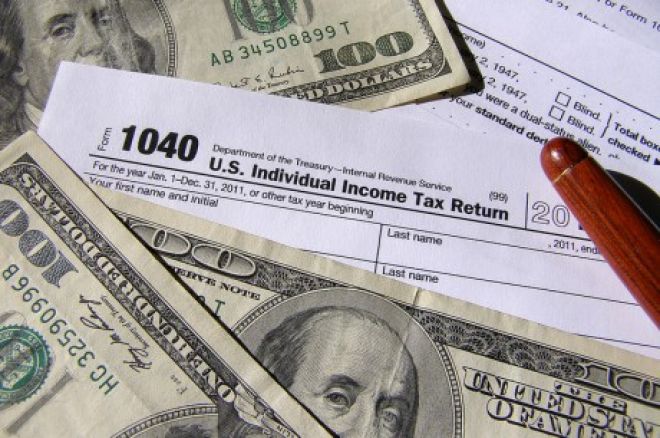 The deadline to submit petitions to recoup Full Tilt Poker balances was Nov. 16, 2013, though the claims administrator at Garden City Group (GCG) may accept late petitions. One lingering question surrounding the FTP balances that were frozen by the Department of Justice on April 15, 2011 is whether or not players will be responsible for paying taxes when payments are made, which is expected to be on March 31, 2014.
That is one question Dan Cypra of PocketFives set out to answer by interviewing Kondler & Associates, CPAs President and Owner Ray Kondler, who had a booth set up at this year's World Series of Poker.
"The money received from Full Tilt is an interesting tax reporting issue," Kondler said in the interview. "Per IRS guidelines, the income from all sources has to be reported in the year of occurrence, so players playing on the various sites should have reported the income or loss on their tax return for that year. In that case, the return of monies is a non-taxable event, in my opinion."
Kondler also helped quell fears that by submitting a petition players increase the likelihood of being audited by the IRS. "It'll put a lot more people on the radar, but that doesn't mean they'll be audited," Kondler said. "The IRS has players' names and Social Security numbers. The chance of a person being audited is probably 2% to 3% depending on income. I think if you show a normal income and expenses and they are reasonable, I don't see an increased chance of an audit."
The GCG was selected as the claims administrator by the United States Attorney for the Southern District of New York to oversee the repayment of approximately $150 million that is owed to Full Tilt Poker players. Over the past few months, the group sent out more than 1.4 million email notifications to Full Tilt customers eligible for repayment. A spokesperson for the U.S. Attorney's Office previously told PokerNews that the GCG has received approximately 41,000 petitions for FTP repayment.
For more on the tax implications, check out Cypra's full-length interview with Kondler on PocketFives.com. You can also view PokerNews' video on Kondler & Associates, CPAs below:
Photo credit: StockMonkeys.com via photopin.
Get all the latest PokerNews updates on your social media outlets. Follow us on Twitter and find us on both Facebook and Google+!