WSOP.com Moves Ahead of Ultimate Poker in Nevada Online Poker Traffic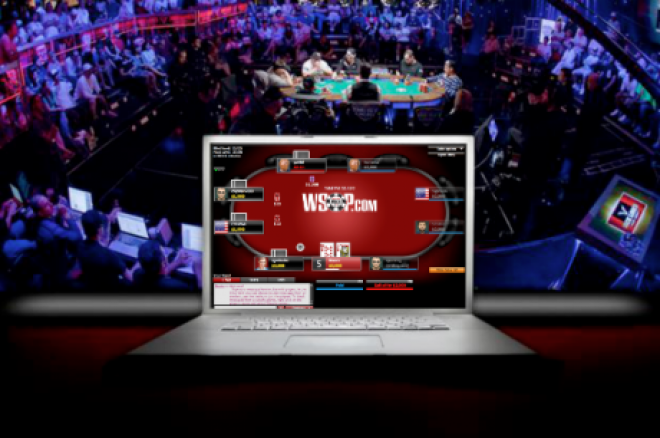 Despite launching five months later than online poker rival Ultimate Poker, WSOP.com has already bridged the traffic gap between the two sites. According to PokerScout.com, earlier this week WSOP.com surpassed Ultimate Poker by moving to a seven-day average of over 130 players. Ultimate Poker slipped to under 120 players.
Speculation has be made that the difference was made up due to WSOP.com's superior software. PokerNews has attempted to speak with several players that spend time on both sites, and all are very quick to announce that WSOP.com's software is the better of the two. The main complaint with the Ultimate Poker software is the frequency of times it crashes during the day, deterring high-volume players from wanting to continually spend time multi-tabling on the site. None of the players PokerNews spoke with cited the WSOP.com software crashing.
A few other reasons could also lend their hand to the continued rise of WSOP.com. Most recently, the site introduced a new and improved Action Club Loyalty Program, which features higher WSOP Point multipliers for Action Club tier members. While many of the players still believe Ultimate Poker's loyalty program is the better of the two, one can't argue that the new program on WSOP.com doesn't help boost traffic numbers. Especially when WSOP.com is thought to have the superior software.
The WSOP.com Online Championships recently completed, attracting many more players to the site during this time. The biggest reason why the Online Championships were so successful was because of all the added money to the series — $500,000 to be exact. Unlike guarantees, added money is just that, added money. No matter what, there is going to be an "overlay" created and the value in events with added money goes way up. The drawback is of course the fact that the site has to add the money no matter what, whereas with a guarantee there is a solid chance the guarantee is met and covered. The question here would be as to whether or not WSOP.com continues to host their bigger online series with added money or switches to the more common form of guaranteed prize pools.
WSOP.com has also been running a promotion for a deposit bonus of 100% up to $400, and this certainly helps to bring in traffic. Ultimate Poker also has a first deposit bonus, but the maximum payout is $50.
Last, but not least, is the fact that the 2013 World Series of Poker Main Event final table completed action on Monday and Tuesday. With live coverage on ESPN and ESPN 2, there's no doubt that playing poker at the WSOP was on everyone's mind. With the ability to now hop online to WSOP.com and play, traffic to the site certainly saw a boost.
Moving forward, WSOP.com plans to begin running more satellites to its live events, which should attract even more players to the site to play. It wasn't too long ago that Nick Rosen turned a $215 mega satellite entry into a €10,450 seat in the 2013 WSOP Europe Main Event. With the WSOP Circuit in full effect and the 2014 WSOP Asia-Pacific and WSOP Las Vegas events next year, WSOP.com will be the place to go to win cheap entries for those allowed to play.
All in all, both WSOP.com and Ultimate Poker benefit from each other and the competition between them. Having a competitor to push you to be better creates a better product for the players. The players also enjoy having options, much like they enjoyed having the choice they had between PokerStars and Full Tilt Poker a few years ago. In the end, though, shared liquidity amongst states will be a very, very big factor in the growth of online poker in the United States. Without it, many heavily fear that the full potential won't be achieved and sites could die out — something that no poker lover wants to see happen.
Get all the latest PokerNews updates on your social media outlets. Follow us on Twitter and find us on both Facebook and Google+!