Online Gaming and a Casino's Demise: A (Premature) Obituary of Atlantic City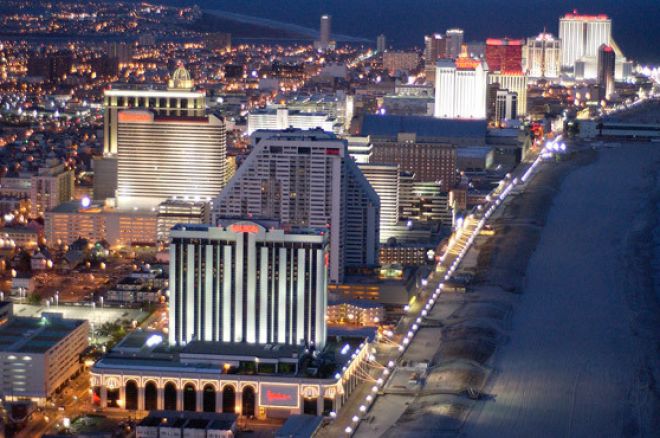 An expert on the American gaming scene, Maurice "Mac" VerStandig is well-versed in casino management from common issues of fraud and theft prevention to the Unlawful Internet Gambling Enforcement Act and Indian Gaming Regulatory Act. With a strong background in bankruptcy work, VerStandig is also skilled in the strategic valuation and monetizing of complex assets, and applies that knowledge to all areas of his practice, from fraud recoveries to traditional insolvency proceedings. Here, VerStandig offers his opinion on the state of Atlantic City and his recent iGaming experience.
*Please note: VerStandig's views and opinions are his own and do not represent those of PokerNews.
Some lawyers summer in the Hamptons. I winter in Atlantic City.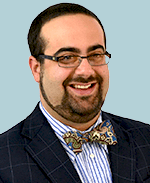 The onslaught of billboards along the expressway is a familiar sight entering and departing town – loose slots, hot comps, has-been solo acts, and never-will-be musical groups, all occupy signage as omnipresent as mile markers, until the slight neon glow of Bally's peaks over the horizon and the rest of the boardwalk quickly falls into place. "Welcome to Fabulous Las Vegas" they are not; a distinct welcome to the Garden State they very much are.
Yet amongst this ever-changing assortment of mostly-overhyped entertainment advertising now sits a distinctly new category of promotions: Online casinos – and, more specifically, online poker rooms. Numerous platforms are now legal, licensed and regulated here in New Jersey, and with local computer servers shuffling up and dealing for the first time as I settle into my annual sojourn, some exploration seems in order.
Before delving into the oddities of New Jersey's newest cyber industry, some admittedly mawkish contextual bias: For Mid-Atlantic natives of my generation, Atlantic City is not just another gaming town. Long before the Indian Gaming Regulatory Act gave rise to tribal casinos nationwide, long before slot machines became a tool to combat declining thoroughbred and harness purses, and long before an apparent arms race of casino construction took hold nationwide, a drive to Atlantic City was, for us, the only viable alternative to a Pan Am flight to Nevada.
Las Vegas claimed a strip when its gaming halls filled in the skyline; Atlantic City has laid claim to a boardwalk longer than any other town in America. This is not a hamlet that morphed into a city when pass line odds became regulated; this is a quintessential beach town that fell on hard times and hoped the allowance of gaming in 1978 would offer new economic life. Monopoly and Miss American beat 2:1 insurance odds and dealer buttons to this beachfront getaway by decades, and the town has never quite been willing to fully shed the allure of its expansive shoreline for a typical casino experience.
The differences may be subtle, but they are real. Especially when Speedos and beach towels are in season, Atlantic City is still predominately a family-friendly getaway, as arcades litter the boardwalk and fudge shops sit in frightful proximity to high end steakhouses. Sure, crime and urban blight notoriously loiter just off the main drag, but so do iconic local institutions, from the cold cuts feeding night owls at the White House Sub Shop to the tomato sauce of Ducktown's renowned Angelo's Fairmount Tavern. This community has its own distinct, idiosyncratic culture – a blend of Philadelphia's rich Italian heritage, the leisure of an oceanfront tourist hub, and the excesses of a gaming destination.
Accordingly, the online parlors, by sheer contrast, feel somehow blasé. There are no cocktail waitresses with thick local accents, dealers bemoaning a two-string setup with only one break table, or visibly-intoxicated kids with a fake ID and nightclub stamp on their hand. There are only the familiar skins of cyber gaming, the usual lay of open tables, and the now-implicit reassurance that "Potripper" and "Nio Nio" are nowhere to be found.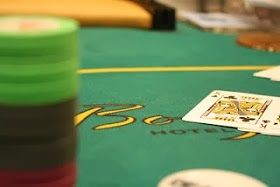 Still, the comfort of playing five tables from bed can be hardly understated, and New Jersey's newest gaming foray does have a marketplace from which to choose. Most prominent, and most laudable, is Borgatapoker.com, an eponymous hub tied to the town's most lavish casino. The interface is as user-friendly as any of the pre-Black Friday setups, and a mass of players makes viable everything from live high stakes action to micro one table tournaments. Software hiccups are few and far between, and the kinks that do exist – mostly related to flashing hole cards on a fold and auto-posting action – seem to all encompass non-essential aspects of the game. Healthcare.gov could learn a thing or two from this site.
Betfair, by contrast, is not so much riddled with issues as overwhelmed by one significant problem: There are no players. Literally. On a random mid-December day, the site has not a single game. There is one player on the waiting list for a handful of sit-and-go games, but none running, and the cash tables – from micro to high stakes – are all empty. Apparently the rusty mantra of "If you build it, they will come" has failed this parlor; whether or not some chic outlay of promotions can cure the situation – and allow a genuine glimpse into the viability of the platform – remains to be seen.
Caesars and Harrah's present an altogether different issue: No poker. Apparently the online casinos correlative to these properties are intended for house odds only, as the World Series of Poker has been handed the exclusive poker operations for these gaming establishments. And while that sounds wholly alluring, if only because of the tremendous brand name and goodwill that flow to WSOP, it creates a pragmatic problem for those outsiders looking to diversify their Atlantic City gaming experiences: the comps do not push through to a brick-and-mortar property.
Stated otherwise, it seems an annoyance that one cannot cross-link his or her Borgata rewards card with a Borgatapoker.com account, but at least Borgatapoker.com offers, as part of its loyalty program, the allure of tangible comps at Atlantic City's flashiest destination. Yet by excluding online poker from their virtual casinos, Harrahs and Caesars have taken their otherwise-notable Total Rewards program out of the mix. It does not matter how many hours one spends at a high stakes cash table – there is no Diamond Lounge access to be earned. And for those looking to comingle time spent at boardwalk tables with time spent online, this is a discouraging dilemma.
Also discouraging are some of the legal framework's hurdles. There exists a tremendous emphasis on geo-specific software meant to ensure these cyber hubs not be accessed outside of New Jersey, but the software is creaky and conservative. On at least three occasions, I have been told by Borgatapoker.com that I cannot play because I am not located in the Garden State – and on all three occasions, I have found myself sitting in the Borgata, paying $14.95 a day to use the hotel's wireless internet.
Regulatory restrictions also limit the games being spread – the old, admittedly-less-than-legal online poker sites furnished a haven to Razz enthusiasts and H.O.R.S.E. geeks; popular mass often keeps these niche games out of physical card rooms, but with throngs of online players, they were seemingly always available to those brandishing a Full Tilt Poker avatar. In New Jersey, the games are no more exotic than those being spread along the shore.
Also missing is the diversity. While some of New Jersey's online sites correlate with platforms available in Nevada and elsewhere, the player bases are not comingled. And while this may seem nitpicky, it matters less in the sense that playing heads up with someone in Sweden has a certain chic factor, and more in the sense that a diversity of time zones would allow more games to persevere through the 3:00 a.m. hour on the East Coast.
Still, I will admit to smiling broadly while jotting a "ty" in response to another player's "nh," as even the lingo strikes as nostalgic for those of us who have not dared play online since Black Friday (or, for some, since the Unlawful Internet Gambling Enforcement Act took hold in 2006). And I will be equally candid that uploading funds with a secure bank wire, and not being encouraged to utilize the services of a cash mule in Costa Rica, furnishes a certain ironic sense of joy. Perhaps it is my inner-lawyer impacting perception, but just the overall sense of being dealt in online in a fully regulated environment is somehow grin-inducing.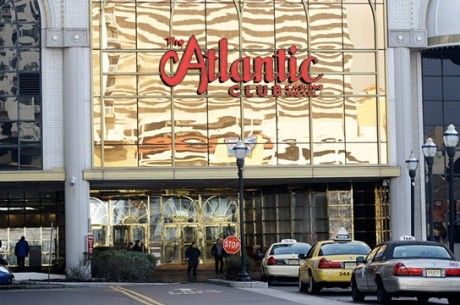 Still, that grin seems to be the tail end of an otherwise-sobering sum zero experience. Among the many public policy reasons underlying New Jersey's foray into online gaming – replete with the ability to collect online winnings at physical casino cages – is the same rationale that brought slots to race tracks: a dying local industry wants badly to stay afloat.
To be sure, Atlantic City is not otherwise staying afloat. The once-glamorous gaming halls of my younger and more vulnerable years are now largely in tatters; casinos are being sold for once-unthinkable discounts; and guest rooms increasingly resemble the set from Barton Fink. The demise may have begun with a couple of behemoth complexes in Connecticut, but it has now continued through the rapid development of casinos in Pennsylvania, West Virginia, Maryland, and elsewhere, almost all catering to local crowds, and almost all giving people one less reason to, in the words of Bruce Springsteen, "Put your makeup on, fix your hair up pretty, and meet me tonight in Atlantic City."
Should that sentiment seem overly cliché or hyperbolic, consider this: When I checked into town for my winter stay, there were eleven casinos within city limits. By the time my last seasonal venture is over, there will be ten. And already the Atlantic Club has reserved space on those omnipresent expressway billboards, thanking its employees and the public for the run that was; soon enough, its doors will be closed.
Though very much marred by litigation and a bankruptcy that clouded its final days, the Atlantic Club is – or, at least, was – part of this town's soul. The southernmost parlor on the boardwalk, it long catered to locals and always carried itself with a veritable authenticity. It is, again perhaps mawkishly, the first place I ever took a bad beat – seeing my quad jacks fall to a straight flush, in an era when the property was known as the Hilton, and long before pots were raked for bad beat insurance – and it is, accordingly, also the first place I dusted myself off and resolved to get back on the horse.
For me, that is just one of many firsts that I associate with that property and this town. They are firsts now increasingly trumped by lasts, as card rooms close, properties board up, and the parlance of "nh" and "ty" makes the expressway a little less crowded.
That same Springsteen song – titled "Atlantic City" – continues, "Well now, everything dies, baby, that's a fact. But maybe everything that dies someday comes back." Maybe, indeed.
Maurice "Mac" VerStandig, Esq. is the managing partner of The VerStandig Law Firm, LLC, where he focusses his practice on counseling professional poker players, sports bettors and advantage players across the United States. He is licensed to practice law in Maryland, Virginia and Florida, as well as in nearly a dozen federal courts, and regularly affiliates with attorneys licensed in numerous other states and jurisdictions. He can be reached at [email protected]
*Lead photo courtesy of media.timeout.com.
Get all the latest PokerNews updates on your social media outlets. Follow us on Twitter and find us both Facebook and Google+!