A Survivor's Guide to Poker in Germany: What You Can (Or Can't) Play
Volker Dahne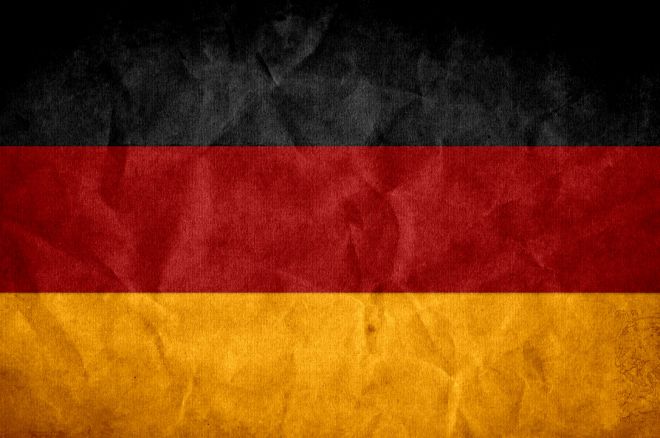 If you're in Germany, you're probably left wondering what kind of poker games you're actually allowed to play. Currently, the confusing legal situation in the country is not helping anyone answer that question.
With norms to regulate online poker left in the hands of 16 different Länder (German Federal States) and home games partially allowed after a recent ruling from the German Federal Administrative Court, playing poker in the country that produced champions like Marvin Rettenmaier and 2013 GPI Player of the Year Ole Schemion is far more difficult than one would guess.
So, while German players keep crushing one international event after another, let's have a quick look at how things work in Europe's largest national economy.
Live poker in Germany: What is allowed, and what isn't?
In Germany, only state casinos are allowed to host poker cash games or tournaments. All sorts of real-money gambling poker outside of casinos (like home games, card clubs, etc.) is forbidden, and police raids of underground games are not unheard of.
There are however a few exceptions: playing for very small stakes in home games is not prosecuted, and sometimes it is also possible to find particular tournaments allowed to be organized by non-state casino hosts.
On Jan. 27, 2014, the German Federal Administrative Court ruled that tournaments with very low buy ins (around €15) do not constitute illegal gambling. This law applies so long as the buy-ins are mainly used to cover the costs of the event and are not redistributed among the players.
Despite the fact it does not refer to events with significant figures, the ruling was widely welcome by Germany's poker community as the country has a rather vivid scene of those very low buy-in tournaments.
The most prominent host for that kind of events is the PokerBundesliga, a circuit which offers €15 tournaments where the participants can win entries to other tournaments. Their yearly final in Leipzig regularly attracts over 1,000 players.
In Short: Poker in casinos is allowed, low-stakes home games are OK, and low-stakes tournaments are also OK.
Online Poker in Germany: Where things get confusing
It is difficult to have a complete understanding of Germany's online poker regulation. Part of the confusion stems from the fact that each one of the 16 German Federal States has its own laws regarding online gambling and does not request to work together with the others to build a homogeneous, national system.
What we do know is that 15 of the 16 German states do not allow to for the providing of online poker services, even though none of those 15 different pieces of legislation mention whether it is allowed to play online poker or not.
Up until now no player has ever been prosecuted in Germany for playing online poker, but legal certainty regarding online poker is not provided by the legislation in those 15 states.
Currently, all German states are working on an amendment to the current gambling law, which in its current revision reinforces the strict prohibition of all forms of online gambling with the exception of the federal lottery.
But as the European Court of Justice has already decreed in 2010, that such a broad prohibition is against EU law, it seems likely that this new revision will be overruled once again.
One German Federal State, Schleswig-Holstein, is the only one that tried to differentiate from others and decided to allow both online gambling and sports betting in mid-2011.
Schleswig-Holstein started issuing licenses in early 2012 for some companies to offer online gambling to Schleswig-Holstein residents. Among the first rooms to secure a license from the state are industry leaders PokerStars, 888 and Ladbrokes.
Unfortunately for poker players, right after Schleswig-Holstein passed this online regulation, the state government was voted out of office, and the newly elected governor of Schleswig-Holstein announced his intention to revoke the whole piece of regulation.
All this said, up until now the new state government did not follow through on that announcement, even if the current situation in Schleswig-Holstein is a stalemate since neither players nor providers have any legal certainty that online poker stays legal and regulated in the state.
In short: Providing online gambling is not allowed (with the current exception of Schleswig-Holstein), and playing online is not prosecuted.
Poker's tax heaven … until you win
In general, poker players do not have to pay taxes in Germany as gambling winnings are non-assessable. Up until 2010 poker was considered a game of chance by the German jurisdiction.
Broadly this still holds true to date, even if Cologne's Financial Court ruled in October 2012 that under certain circumstances revenues generated via poker tournaments are taxable.
In the now famous Eddy-Scharf-Ruling, which forced the two-time WSOP bracelet holder to pay taxes on his winnings as "they counted as commercial income as they were linked to his personal skills," the Cologne court decreed that a person who regularly generates income via poker games has to pay regular income taxes on those revenues.
Thus, now many professional poker players reside in Austria or England to avoid having to pay income taxes. For the average casino player the Cologne verdict has no consequences, though, as long as poker is not his main source of income.
In short: As long as poker is not your main source of income, your winnings are not taxable. If you win big, you better live elsewhere.
*Lead photo courtesy of fc02.deviantart.net.
Get all the latest PokerNews updates on your social media outlets. Follow us on Twitter and find us on both Facebook and Google+!