Poker Reporter Jay Newnum Issues Statement Regarding Theft Accusations at Foxwoods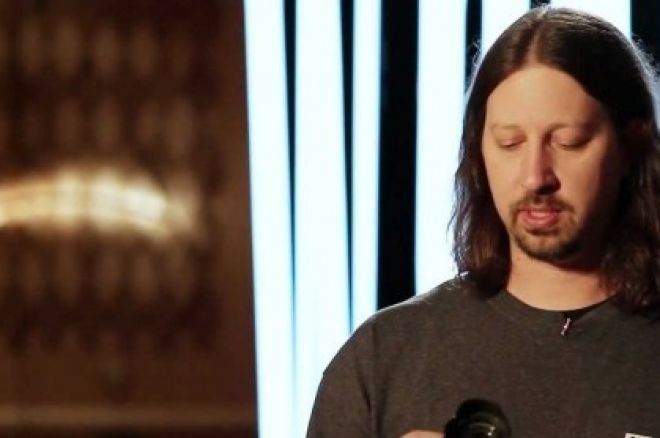 Well-known poker reporter Jay "WhoJedi" Newnum says he is stepping away from the industry after allegedly being caught stealing $700 in dealer tokes (tips) from the Foxwoods Casino in December. Newnum released a statement on Tuesday, six days after the story was brought to light by Billy Shea, President of the union that represents the dealers at Foxwoods.
According to Shea, a lead investigator at Foxwoods discovered that there had been a theft of dealer tips in the poker room on Dec. 9 and Dec. 14. Shea claimed that Newnum, who had been hired by Foxwoods as a live poker blogger, was "caught just before Christmas after video coverage was reviewed and subsequently arrested and charged with the crime of theft after he confessed to the crime."
Pokerfuse, which apparently obtained court documents on the matter (attempts by PokerNews to locate said documents have been unsuccessful), reported that on Dec. 16, 2013 Newnum, who was apparently working the Foxwoods December Mega Stacks series, was arrested onsite and charged with 5th-degree larceny, a Class B Misdemeanor that carries a maximum of six months in jail and up to $1,000 in fines. On Dec. 24, the case was disposed when Newnum applied for Accelerated Pretrial Rehabilitation, which is explained in the Connecticut Court Procedures. Newnum was also allegedly banned from the Foxwoods Casino.
Shea posted about the theft on the union's Facebook page on Jan. 8, which was met with speculation due to inaccuracies involving the spelling of Newnum's name and his work history. However, Shea issued the following statement when contacted by PokerNews last week: "There is one account of inaccuracy in the article and I have retracted it with another comment. Mr. Newnum is affiliated with the WSOP World series Of Poker and not the WPT - World Poker Tour. Other than this retraction I will not comment on the issue and further."
Newnum remained silent on the issue until today when he released the following statement on his website:
First, let me say that it hasn't been easy to stay silent.

The Foxwoods Mega Stack Challenge ended early in the morning on December 16th. After flying home that same day, I agreed that I would not discuss anything with anyone.

I have honored and will continue to honor that commitment, but in light of third-party reports and the subsequent reactions, I wanted to make this limited statement.

I would like to address the negative reaction against certain third parties, particularly Billy Shea, the union president who originally posted the story.

I want to state clearly that any negative reaction against him or attacks against his character has not been condoned by me.

Yesterday, I called Mr. Shea personally. We spoke at length, not about what he had posted, but instead about the reactions from the community. I hold no ill will against him, as he simply did what he felt he needed to do as union president. It was a great conversation with Billy and I do appreciate him taking the time to speak with me.

I have spent a decade as part of the poker community, and have truly come to appreciate this game and the family of people in it.

That being said, it seems for the best that I step away from the poker world indefinitely. I do want to say thank you to my family and my friends, both inside and outside of poker, who have been incredibly supportive during this time.

Finally, even though I won't be a part of the poker world for now, I'll still be rooting for the industry to continue to grow, expand, and improve, in all the ways that we know it can.

Jay Newnum
Both Dale Wolbrink, Public Relations Manager at Foxwoods, and Terry Chiaradio, Foxwoods' Director of Poker Room Operations, declined to comment when reached by PokerNews.
*Lead photo courtesy of i1.ytimg.com.
Get all the latest PokerNews updates on your social media outlets. Follow us on Twitter and find us on both Facebook and Google+!