What to Expect from the Mid-States Poker Tour Running Aces Season 5 Kickoff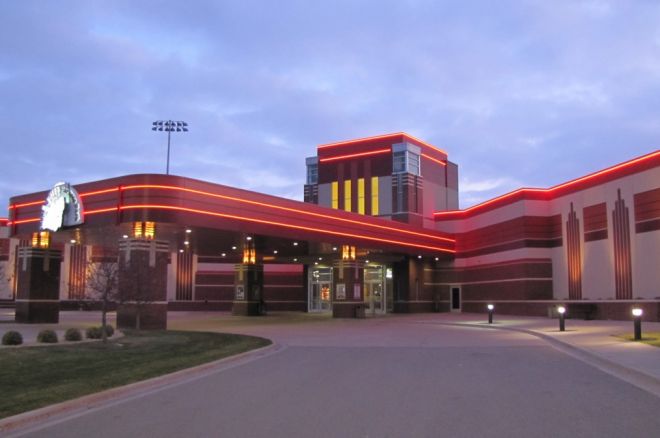 Big things are in store for Season 5 of the Mid-States Poker Tour (MSPT). The tour recently added two new members to their pro team – Matt Kirby and Matt Alexander—and this will mark the first season PokerNews will be live reporting each of the $1,100 Main Events.
"We are extremely excited about the growth of the MSPT brand and the opportunities to expand to new markets," said MSPT founder and President Bryan Mileski. "We also love our longstanding tour stops and look forward to getting back — players at those stops have helped make the MSPT what it is today and we intend to remain loyal to them as they have to us."
One of those stops is Running Aces Harness Park in Columbus, Minn., which will be the first stop of the season. From Feb. 8-16, 2014, the horsetrack/card room hybrid will host a series of satellites culminating in the Main Event beginning on Friday, Feb. 14.
The tournament is expected to draw players from across the Midwest, and of course you'll be able to follow the action in our Live Reporting Section. For those interested in the stop, we spoke to the Marketing Director at Running Aces, Aaron Bedessem, and he shed a little light on what the property has to offer.
PokerNews: The MSPT and Running Aces have a long history. What is it about the MSPT that you keep having them back?
Bedessem: Working with Bryan and the MSPT brand has been something great to watch grow. We have worked well with the brand to help build it from only a few stops in Minnesota to a Midwest brand that has a great following. The growth MSPT has been able to accomplish has been great in drawing in more regional players to our poker room.
What sort of things does Running Aces do to prepare for the MSPT?
Being that we are a smaller facility we have to manage our space accordingly. This means that we have to book other events around the MSPT to make sure we have adequate space for our tournament players. This includes making sure our comedy shows, private meetings/events or specialty food buffets can all operate the month of February and during the tournament times without issues. We also need to make sure our dealers and promotions are scheduled accordingly.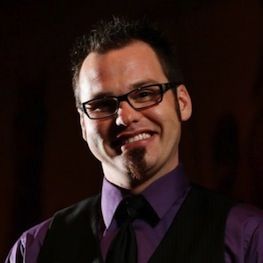 Can you tell us a little about your property and the surrounding area?
We are conveniently located about 20 minutes north of either Downtown St. Paul or Minneapolis. People may not realize how close we are to the downtown because the only time people drive north is to go to their cabin. We are right off the freeway, easy to get to and closer than most people think. Forest Lake has a few restaurants and bars, but the best part is that that you can take either interstate 35E towards St. Paul or 35W to Minneapolis because we are located right at the merge of these two central roads.
Can you describe the poker room at Running Aces?
We have a 25-table poker room and adequate space for an additional 30 tables when we run larger tournaments. We typically spread limit games (2/4, 3/6 Kill , 4/8 Half-Kill) as well as spread limit. The 2-100 spread limit is our most popular game and they sometimes play variations with a $2 ante and/or a mandatory $4 straddle. During the weekdays, we always have some sort of promotion going on – High Hand of Hour, Aces Cracked, Rake Back Rebate, Splash Pots, etc. We try to reward our players the most we can with fun promotions they enjoy.
Our tournament schedule and structures are the best that you will find in the Midwest. We offer at least two tournaments per day (even on weekends) with buy-ins ranging from $30 to $200. We also offer one "bigger buy-in" ($275-$1,100) tournament event every month.
If you had to recommend three things for players to do other than poker while at Running Aces, what would they be?
Bet on harness horse racing around the country, enjoy a bite to eat or drink at the bar, play on some of our newest casino card games including Race Card Derby, which has a craps roulette feel to it.
Where's the best place to eat at or near Running Aces, or what's the best kept secret at the property?
There are two options for great food at Running Aces. The All-In Grill is located in the card room and offers everything from our quick Asian Express options, breakfast, burgers and sandwiches. It is open 24/7 and can be ordered through a cocktail server if you don't want to leave the poker table. Our Winner's Circle Restaurant has many daily features and offers a great value. Wednesday Nights we have a burger special for $4, Thursday's is our Crab Fest for $19.95, Friday's special is an All-You-Can-Eat Ribs or Prime Rib option, Saturdays is our Steak & Lobster night, and Sundays we feature a brunch for $14.95 with a rewards card.
Can you tell us a little about the Aces Rewards Club?
We have a very unique tiered players club. We have four tiers and one of these tiers are for poker players specifically. We have given an opportunity for our "regular" players to become a VIP player based upon their hours played. If a player has 175 hours accumulated over a set six-month period they will qualify for the Spade VIP level. This Spade VIP player will be able to attend monthly VIP parties, 15% off food, Bonus Entries into select drawings, Free Live racing Programs, entry into our VIP Free Roll Tournament, and more. It has been great to offer this specific group of players added benefits to playing here at Running Aces.
For more on the MSPT's upcoming stop at Running Aces, visit either runningacesharness.com or MSPTpoker.com.
*Lead photo courtesy of anteupmagazine.com.
Get all the latest PokerNews updates on your social media outlets. Follow us on Twitter and find us on both Facebook and Google+!