Italian Senate Votes to Ban Poker Advertisements on TV and Radio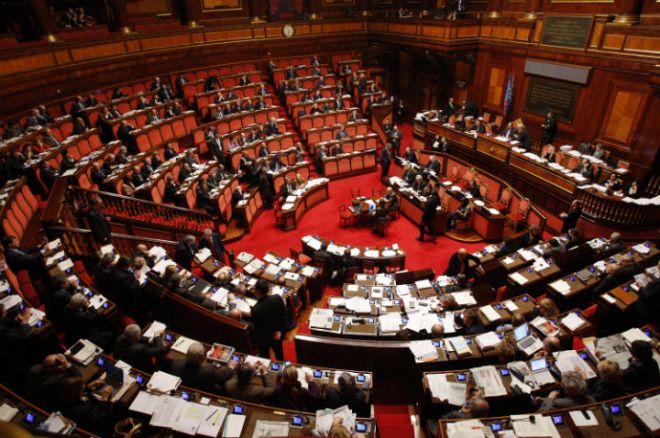 During Tuesday's Italian Senate meeting, a controversial amendment was passed involving poker and gambling advertisements on television and radio stations.
Introduced to the assembly by a member of Italy's Socialist party, Senator Riccardo Nencini, the amendment proposed to introduce a ban against advertising of real-money gambling games as a measure to fight compulsive gambling.
Initially opposed by several members of the government, the amendment passed with a surprising unanimous vote, which led Senator Nencini to call the result "a victory for the Socialist party."
"[Despite] the initial opposition to the proposal, the government decided to support our position on the ban and admit we are doing the right thing," Senator Nencini said, explaining that measures against radio and TV advertising presented by the Socialist party are in line with European principles against compulsive gambling.
The amendment, which does not mention online advertising, is part of a broader bill that includes measures about Italy's fiscal system as well as norms on horse racing and slots originally approved by the House of Representatives in September 2013. Because the text was modified during its second reading at the Senate, it will now have to go back to the House of Representative for a third reading.
If approved, the advertising ban would come into effect in a very difficult time for Italy's online poker industry, as it is currently facing a double-digit decline caused by the combination of low player liquidity and high gaming taxes.
According to a report published by eGaming review earlier this week, the Italian government is also considering the possibility of meeting the requests of most of the operators legally authorized to offer online services in the country and change the tax basis used for calculating gaming taxes, moving from operator turnover to gross gaming revenue (GGR).
*Lead photo courtesy of TermometroPolitico.it.
For news, updates, and more follow PokerNews on Twitter and Facebook.