Inside Gaming: bwin.party's 2013 Results, Ohio Falls Short of Projections, and More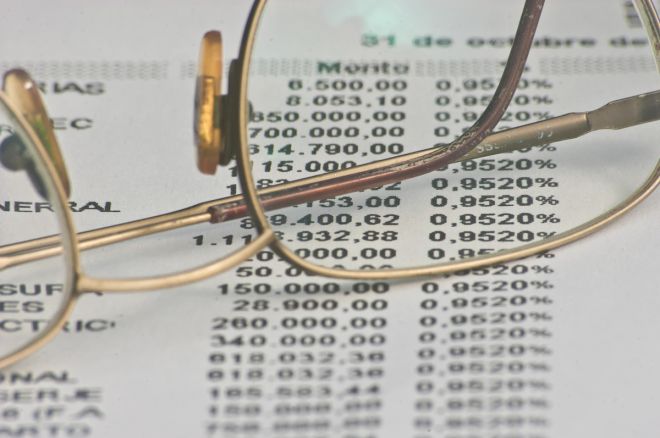 In this week's edition of Inside Gaming, we take a look at the annual report from bwin.party, gambling revenues from the state of Ohio, and Rhode Island's interests in online gaming.
bwin.party Annual Results
According to their annual report, total revenue for bwin.party fell 19 percent from €801.6 million in 2012 to €652.4 million in 2013. The report credits this decline to a shift from volume to value, regulatory pressures, and migration losses. In 2013, bwin.party stopped player acquisition or registration in 18 countries.
CEO Norbert Teufelberger discussed the results in an eight-minute interview, and when asked if 2013 was a "horrible year," he responded quite positively.
"Well, looking at the numbers, it obviously seems to be that way, but it was also a year where we very proactively addressed a lot of the legacy issues of the merger," said Teufelberger. "We proactively got out of 18 markets, so we stopped acquisition of newer customers in those markets, and that's obviously reflected in our numbers this year."
Teufelberger notes the progress of the company despite the many issues they faced.
"We are simplifying our business model. We have now much more focus on nationally regulated and nationally taxed markets. We have started to increase our presence in mobile and touch. Our growth rate is comparable now to the competitors', actually a bit better, and we have successfully launched into New Jersey, which is obviously still only one state in the United States."
The company re-entered the United States market with partypoker and BorgataPoker in New Jersey, and inked sponsorship deals with the Philadelphia 76ers and New Jersey Devils. Revenues from online gaming in New Jersey continue to grow, and bwin.party hopes that this will be a new source of income for 2014.
Germany netted more revenue for bwin.party than any other country, accounting for 25 percent.
In 2012, bwin.party's leading revenue generator was casino play (33.8 percent), which barely edged out spots betting (32.8 percent). In 2013, sports betting (36.1 percent) leapfrogged casino play (33 percent), and is now the leading source of revenue for the company. This number could increase even more in 2014 with the World Cup in Brazil.
"We're starting to grow again in our regulated markets, especially in Europe behind the bwin brand and behind our sports offer," said Teufelberger. "And let's not forget we have a World Cup ahead of us…This is now the fourth time we are enjoying a World Cup in my history with online gaming, and we believe it's going to be the biggest event ever."
The report credits, among other things, the mobile platform for the growth of sports betting. Teufelberger says that the expansion of technology is critical for further successes.
"On the technology side, we are paying down our technology debt at the same time as we are improving the way we are launching new product features. We are going to be faster in this year already, so we're going to increase the number of releases," said Teufelberger.
In the annual report, bwin.party highlighted several states that haven't legalized online gaming yet, including California, Pennsylvania, New York, Florida, Colorado, and Texas. Right now, the company is only available in New Jersey.
"Well, in Nevada, we lodged an application some time ago, so we are working on completing that application. Whether California or any other state comes next is really, really, hard to predict," said Teufelberger. "We have a very strong partner in California, United Auburn, with the Thunder Valley brand."
Teufelberger says that the company is prepared for federal or state-by-state regulation.
For the entire interview, click here.
Ohio Doesn't Meet Expectations
After operating four casinos for 12 months for the first time ever – Horseshoe Cincinnati didn't officially open until March 4, 2013 — gambling revenues in Ohio fell short of expectations.
According to the Ohio Casino Control Commission, adjusted gross casino revenue totaled $839 million – less than half of the $1.9 billion projection casino supporters disseminated during their campaign.
"What I think we've seen is a lot of false promises here," said Rob Walgate, vice president of the anti-gambling American Policy Roundtable. "They can't hit the numbers that they promised. They Lied."
Reimbursements and other funds, such as the problem gambling program, have totaled $376.7 million – just over half of the $651 million that was promised.
Slot machines accounted for the largest percentage of revenue, generating $569.4 million. Table games only brought in $251.9 million.
"Anytime you do studies, you're shooting in the sky," said Alan Silver, an industry expert from Ohio University.
With three more racinos opening at the end of 2014, Silver believes that analysts won't be able to truly examine all of the information until 2015.
Horseshoe Cleveland was the bell cow for Ohio, generating a gross revenue of $242.6 million (29 percent).
iGaming Business and the Lancaster Eagle Gazette have more.
Rhode Island Eyes Online Gaming
With Massachusetts inching closer to gambling expansion, Rhode Island officials are starting to tinker with the idea of online gaming. Some legislators believe that a move to the virtual realm would take money away from the existing lottery, while others are prepared to explore their options.
"As with any product issues relating to the industry, it is our fiduciary responsibility to perform our due diligence and research all aspects and potential impact, if any, to revenue," said Rhode Island Lottery Director Gerald S. Aubin.
Lottery operators believe they can offer online versions of the games they already distribute, like keno and bingo. They also project that Rhode Island could join with other states to offer progressive prizes.
Aubin's biggest fear is self cannibalization.
"How's it going to affect your bricks-and-mortar (sic) clients?" he asked rhetorically.
If Rhode Island expanded further, offering online poker or casino games, it would require statewide voter approval.
Gambling is the state's third-largest source of revenue. Rhode Island projects that Twin River Casino will generate $303.7 million in 2014, and lotteries will generate a combined $64.1 million.
Experts believe that expanded gaming in Massachusetts may cut gambling in Rhode Island by $422 million over five years.
For more, check out the Providence Journal
Photo c/o SXC.hu
Get all the latest PokerNews updates on your social media outlets. Follow us on Twitter and find us on both Facebook and Google+!