Four New Casinos to Open in Hungary by End of 2014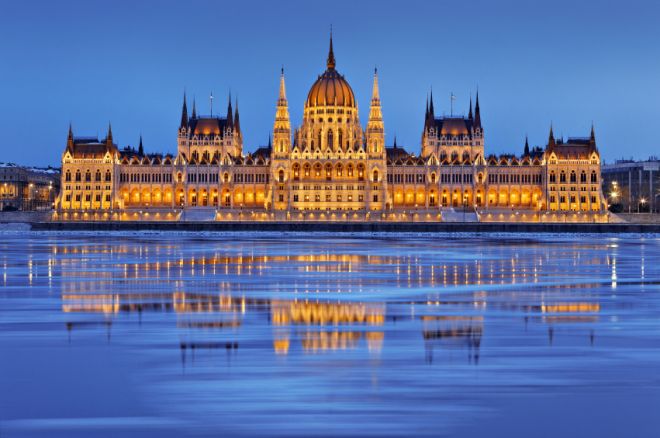 Hungary's Ministry for National Economy decided earlier this month to issue seven new licenses to offer live casino gambling in the country.
The decision concludes the process started in July 2013, when Hungary's minister of economics Mihály Varga proposed the national assembly to present a proposal allowing for the construction of up to 10 new casinos.
Hungary's government now expects the number of brick-and-mortar casinos to double by the end of 2014, with two more casinos to open in the country's capital city Budapest, and one each in Debrecen and Nyiregyhaza.
According to what a government official told PokerNews, "all of the new casinos will operate under strict control of the government, to make sure that none of them will be used for illegal activities."
"Hungary has a strict regulation in place against money laundering and other crimes, and this will help us to make sure that the new casinos will conduct only legitimate operations," the official explained.
Calculations from Hungary's Ministry for National Economy estimate that the new establishments will give the state approximately HUF 4 billion ($18 million) in concession fees and HUF 1 billion ($ 4.5 million) in VAT revenues every year.
The new casinos have been also welcomed by many in the Hungarian government, as they are also expected to help the national economy to grow by creating new workplaces and consolidating Hungary's touristic offer.
However, despite the impact the new licenses can have for Hungary's economy, some in the country criticized the measure and the fact that the ministry decided to assign the permits without a public tender.
Hungary's radical nationalist party Jobbik has already asked the ministry to make public the criteria that motivated the decision of attributing five of the seven total licenses to the Las Vegas Casino ltd, a company controlled by Hungarian-American film producer Andy Vajna, who is also the government commissioner in charge of the Hungarian film industry.
Currently, Hungary's live gambling industry counts on three casinos, two in Budapest and one in Sopron, close to the country's border with Austria.
According to what the Ministry for National Economy communicated while announcing the new licenses, out of the four new casinos that are expected to open by the end of 2014, two will be in Budapest, one will be in Debrecen and Nyiregyhaza.
Lead image courtesy of planetden.com.
For news, updates, and more follow PokerNews on Twitter and Facebook.