Responsible Gaming Measures Hit Hard on Sweden's Svenska Spel Revenues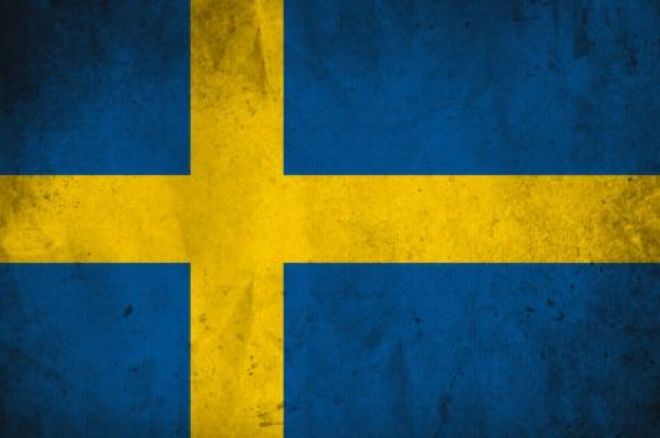 According to a note published by Sweden's monopolistic company Svenska Spel, the package of "responsible gambling measures" implemented only six months ago resulted in a 6.2 percent profit loss.
According to a report on 2014 Q1, "net gaming revenues decreased by SEK 186 million compared with the same period last year, moving from SEK 2.480 million to 2.293 million" and brought the Swedish gambling group an operating profit of SEK 1.243 million — SEK 83 million smaller than in 2013.
"The decrease in revenues was expected," commented Svenska Spel CEO Lennart Käll, who also added that the trend is supposed to continue during the coming months. Käll also explained that Svenska Spel adopted "a series of measures to cut cost for SEK 36 million and to give players an even better gaming experience."
Talking to PokerNews about Svenska Spel's commitment to fighting against compulsive gambling, the company's head of Corporate Social Responsibility Zenita Strandänger said that "Svenska Spel works for the prevention of problem gambling."
"We do that by offering different gaming tools — we are restrictive in our marketing of certain games that are considered problematic from a gaming responsibility perspective. We use education and information to explain the risks of gambling, and we support research."
Among the reasons that seem to have played a great role in the decline of Svenska Spel's profits is the decision the company took to cut all bonus and promotional campaigns, a particular measure that was adopted in order to tackle after European institutions started to criticize the way Sweden's gambling market developed under the monopoly controlled by the same Svenska Spel.
The set of responsible gambling measures, which include also a special professorship at Lund University's Faculty of Medicine to study the issue of problem gambling, was in fact adopted only after the European Commission questioned the company's approach to Sweden's gambling monopoly.
Back in November 2013, the European Commission sent Sweden a letter to ask for clarifications about its restrictive gambling legislation and the role played by its monopolistic company. In the letter, it was also explained that that any measure or behavior in proven conflict with European legislation would have been sanctioned.
In a PokerNews-exclusive interview, a Svenska Spel's official decided not to comment on the risk of European sanctions, but explained that promotions and bonuses were removed as those are "known to increase gambling among those with gambling problems."
Svenska Spel's financial report about 2014 first quarter comes few days after the gambling group published the results of a research that highlights how "grey operators" — those formally not allowed to offer gambling products to Swedish citizens — invested €119 million in TV advertising in 2013. This was possible thanks to a "loophole" in the Swedish legislation that allows anyone to advertise on all the media that operate in the country, but are licensed anywhere outside of the Swedish borders.
Photo courtesy of fc08.deviantart.net
Get all the latest PokerNews updates on your social media outlets. Follow us on Twitter and find us on both Facebook and Google+!