The "urubu111" Challenge: Marcelo Freire Attempts to Play 500,000 PLO Hands in 45 Days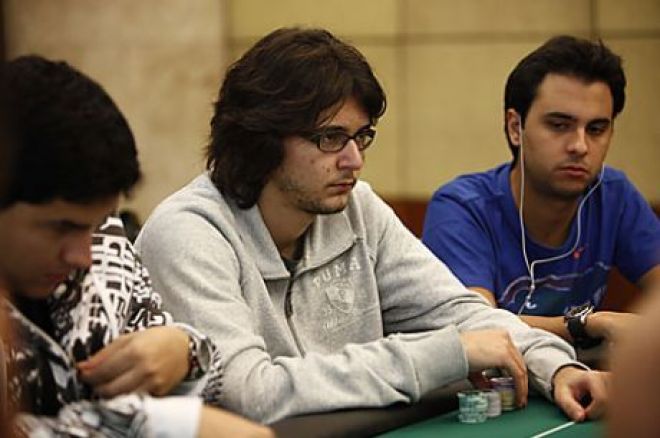 Marcelo "urubu111" Freire is pushing the limits to the max with a new challenge announced on the TwoPlusTwo Poker Forums. Freire is risking $30,000 of his own money to potentially win $60,000 that he can not only play 500,000 mid-stakes PLO cash game hands on PokerStars in 45 days, but also turn a profit.
The rules state that all action must take place at $1/$2, $2/$4, and $3/$6 PLO tables. Euro tables at these stakes also count towards the competition. He must play at least 100,000 hands at $1/$2 and $2/$4, but since the $3/$6 games run less often, there is no threshold for play at these tables.
Heads-up tables do not count toward the challenge, but "urubu111" is allowed to start new six-max and full-ring tables and play heads-up until more opponents sit at the table.
To make matters a bit trickier, ZOOM tables do not count toward the challenge. Since many PLO grinders have moved to the ZOOM format, this will force him to push the limits to hit the required 500,000 hands.
Prop bet fans might remember Joe "ChicagoJoey" Ingram accepting a similar challenge late last year. Ingram had to play 500,000 PLO hands in just 30 days, but there were no restrictions on profit. Ingram stated on TwoPlusTwo that he feels the profit end might be more of a challenge than the volume, as it is very hard to be profitable before rakeback playing at such a high volume.
Ingram also is an avid podcaster and talked about his thoughts and predictions about Freire's challenge.
The challenge began on April 28 at midnight ET and will run through June 12. If you're wondering why the bet spans 45 days and not 30 or 60 days, the answer is simple. Freire is an avid football fan living in Brazil and the World Cup begins on June 12.
Through Wednesday morning Freire was doing well on volume but less so on profit. According to a graph posted on the forum, he had played over 30,000 hands in about two days but had lost more than $4,000. He plans to put in about 15,000 hands a day for the next week and will give his next update after 100,000 hands have been played.
Stay tuned at PokerNews for more updates about the "urubu111" challenge.
Get all the latest PokerNews updates on your social media outlets. Follow us on Twitter and find us on both Facebook and Google+!