Producers Adi Shankar & David Uslan Elaborate on Mike Matusow Film Project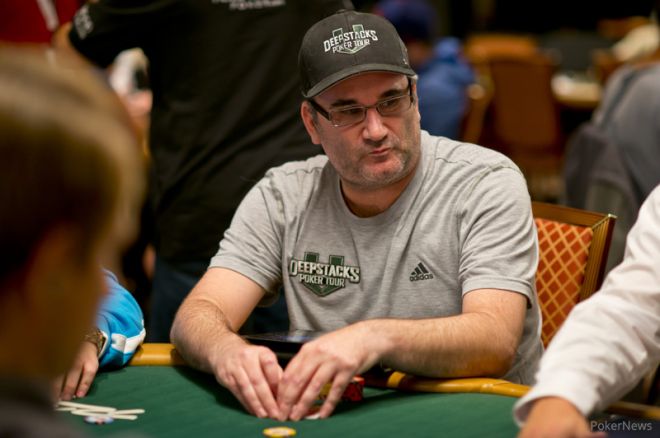 A little over a week ago, Variety Film Reporter Dave McNary reported that a biopic on poker pro Mike "The Mouth" Matusow was in works by 1984 Professional Defense Contractors (PDC). Adi Shankar, Spencer Silna, and David Uslan will produce the film, which is based on Matusow's autobiography Check-Raising the Devil.
Aside from that announcement, and some vague social media posts by Matusow that indicated the project may actually be a television show, little was known about the project. PokerNews reached out to 1984 PDC, whose past film credits include Liam Neeson's The Grey; Killing Them Softly with Brad Pitt; and The Voices with Ryan Reynolds, and was able to speak with both Shankar and Uslan about the project.
PokerNews: Hi guys, thanks for taking the time. When the Matusow project was first announced, details were sketchy. Can you fill us in?
Uslan: We're still early on in development, but we couldn't be more excited. Let me give you a little bit of background on how this project came to be, and kind of why we're so excited about it.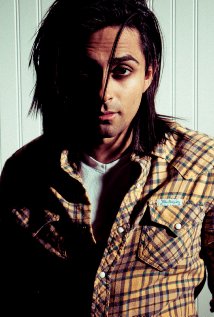 A couple years ago, Mike did this book, Check-Raising the Devil, and I am close with the guy who is the head of that publishing company, Cardoza Publishing. I don't know if you've ever met Avery Cardoza, but he's been a friend for some time. Avery knows that I always looking for new material, and always looking for great life stories that can be adapted into really interesting films or TV shows. One day he gave me Check-Raising the Devil to read, and reading about Mike's story, I mean you can't find a more intriguing story than that.
You remember the movie A Beautiful Mind? It was almost like reading A Beautiful Mind as it relates to the poker world. Mike is brilliant, he's got a ton of amazing qualities from his intelligence to his charisma, but the world that he plays in, the friends that he has, the circles that he moves in, it's just such an intriguing world. It's a world that Adi and I both feel needs to be told, and the time to tell that story is now.
Mike is at the top of his game again, he's kicking ass wherever he goes, and we just thought this was the perfect opportunity to tell a really great story about the poker world and this really unique individual. We've never really seen anything like this done.
You mentioned both a movie and TV show. Matusow himself hinted toward the latter, so what's the goal with this project?
Shankar: You know, it's about fifty-fifty right now. At this moment it's kind of a toss up. Both mediums are appealing to David and I.
Uslan: We haven't seen a great movie that takes place in this world since Rounders, and the time for another poker-related movie — I think the time is now. That being said, one of the other things that intrigues Adi and I is if you look at the programming on cable television right now, if you look at the programming FX has with Justified and Sons of Anarchy, or AMC's Breaking Bad and The Walking Dead, such great, rich stories are being told on cable television now that are completely character driven.
Mike's story could be told in that format better than anything else, and that's something that has always intrigued Adi and myself. Plus, Mike's story is so encompassing. Really he's had a long career, and he's had so many things happen within that career, that it could be adapted to a multi-season television show, I think with ease.
So we've been toying with the idea since day one of either telling a two-hour film or really expanding on Mike's life and really telling an all-encompassing story that would be right for cable television.
What are the next steps for you guys and the production company as it relates to the Matusow project?
Uslan: With us, it all comes down to creative control and putting together a package that will treat Mike and his story with the respect and dignity that it deserves. With the films that Adi has done in the past, with the projects that I have done in the past, it's all been based around talent and that right package.
So for Adi and me, right now the most important next piece of the puzzle is finding that writer that can relate to Mike, his story, and the world that he comes from to tell the best story possible. Right now our focus is finding that right writer, and once we do we'll pretty much know which direction we'll pursue first. It really all comes down to talents and finding that writer.
1984 PDC has put out some movies lately with some big names attached. Do you think that momentum will help you when trying to bring the Matusow project to life?
Shankar: No, no, it's more of a detriment. I'm kidding [laughs]. I don't know man, Hollywood is kind of fickle. I felt like the man a couple years ago, but I woke up and I was like, "Oh, it could fall apart at any moment." But you know what, I've got friends like David Uslan that have my back.
Uslan: That's right.
Obviously you're not even close to the casting process, but just for fun, do you have anyone in mind that you think would make a good Mike Matusow?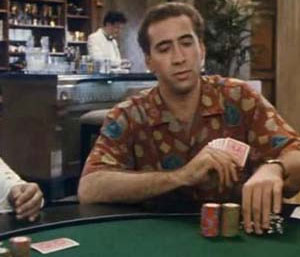 Shankar: Yeah, Nicolas Cage.
Uslan: He really would be the perfect guy. Mike can go from zero to a hundred in a heartbeat, and there are very few actors out there that have that ability. Nic is definitely at the top of that list. The cool thing about Nic is that he lives in Vegas now, and he is a part of this group that got a taxes break passed in Nevada this year for film and television. He'd be perfect. He lives in Vegas, he lives and breathes that lifestyle now, so he is not only the perfect actor, but he is living in the perfect location to be the face of this. But it's still way, way early. We need to find that right writer before we worry about actors.
Have you had the chance to spend time with Matusow and get to know him?
Uslan: I got to spend some with Mike and his manager/producer partner, Rich Belsky, at the World Series of Poker last year. It was exhilarating being with him at an event like that and really watching how he worked. He was totally focused, and just watching how he handled everyone else at the table and in the room was just really incredible to watch. Mike is such a down-to-earth guy, such a humble guy, and all of a sudden you see big celebrities who are paying homage to Mike and talking to him like he was the biggest celebrity in the world. It was really cool to see and to witness firsthand.
Seeing him like that just reinforced that Mike's story needs to be told, but needs to be told the right way. I think people not only in this country, but internationally as well, would really like to get a peek into the world Mike comes from. What better way to give them that peek by telling the story of one of the best in the business?
Fingers crossed next year will be the year for Mike and his story.
Get all the latest PokerNews updates on your social media outlets. Follow us on Twitter and find us on both Facebook and Google+!