Poker Player Garrett Adelstein to Use "One Time" on 'Survivor Cagayan'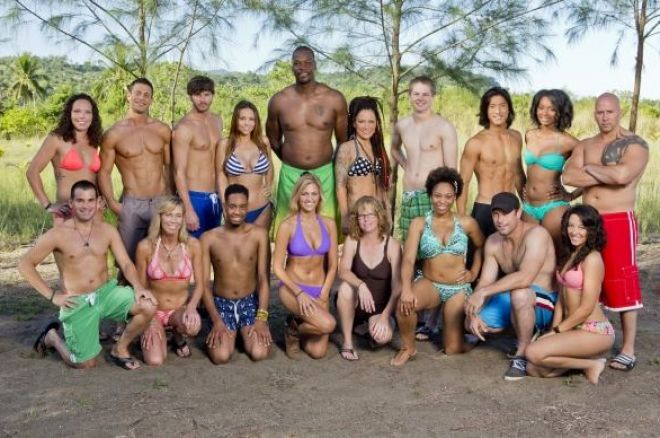 On Wednesday, Feb. 26, the 28th season of the hit TV show Survivor will begin on CBS. The new season will take place in Cagayan — a province in the Philippines — and feature 18 new players divided into three tribes based on brawn, beauty, and brains. CBS recently revealed the cast for the upcoming season which includes former NBA player Cliff Robinson, president of the MLB's Miami Marlins David Samson, and 27-year-old poker player Garrett Adelstein.
Adelstein follows in the footsteps of noted poker pro Jean-Robert Bellande, who was a contestant on Season 15 of Survivor, which took place in China. Adelstein doesn't quite boast the poker résumé of Bellande, but according to HendonMob he's amassed $122,766 in lifetime tournament winnings including a 24th-place finish in the 2008 PokerStars Caribbean Adventure Main Event for $48,000; 222nd in the 2010 World Series of Poker Main Event for $48,847; and 25th in the 2011 WSOP $5,000 No-Limit Hold'em Triple Chance for $25,919.
PokerNews reached out to CBS to set up an interview with Adelstein, and they were kind enough to oblige.
PokerNews: What inspired you to apply for Survivor, or are you one of the contestants that was recruited for the show?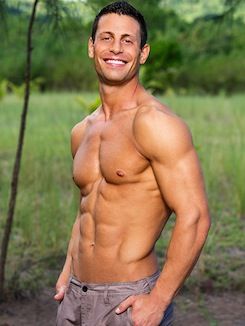 Adelstein: I guess I'm mildly embarrassed about this, but I'm not an applicant, I was recruited. I think I had watched the first few episodes of Survivor in 2001 I believe and then kind of forgot about the show altogether, though I did know it continued to air and continued to do really well in the ratings.
I was actually in a bar in January 2013 with a few buddies when a couple members of the casting team approached me. It kind of just went from there. I was very fortunate. In retrospect I know a lot of people work really hard to get on the show, so to have it sort of fall in my lap and be able to start the casting process when other people had already taken several steps, I was very fortunate.
What do you think it was about you that caught the casting producer's eye?
This is kind of a funny story actually. I got approached at Baja Cantina in Marin Del Rey. We weren't even there that day, we were across the street at another bar, and my buddy was just getting his car from valet. We were actually at Baja a few days earlier and there was a waitress that I kind of fell in love with, so I went to go talk with her again. I walked out to the middle of the outside area, but she wasn't around. I walked back out to the front of the bar and then a couple people approached me from casting.
I got one of the nicest compliments, I'll never forget it. One of the people in casting, a girl around my age, said, "You just have an aura about you where you walk in a room and demand the attention of everyone around you." I thought that was a really nice thing to hear. I guess it kind of went from there. When I told them I was a professional poker player I think it sort of threw them for a loop in a fortunate way.
Not being overly familiar with the show you must have done a lot of preparation. Did being a poker player help in that regard?
I knew almost nothing about the show, and I was told by a couple people that I needed to do what I could to familiarize myself with it right away. Every second I wasn't in something involving the casting process I was online reading about the show and learning about it. The first season I watched was Season 25 in the Philippines, it had just finished airing. I immediately became interested and really loved the show.
I put in a pretty obscene amount of work in preparation, but I would never have been able to do that if I didn't love it. I just became completely engrossed and fascinated by the show. I love sociology and psychology, and I think Survivor is such an interesting game from that perspective. There are a lot of intricate strategies involved, which of course is one of the reasons I love poker. Without questions there are a lot of parallels.
At the same time, there have been a lot of poker players on before, so the poker-to-Survivor analogy, I think it's kind of been played out. That said, I knew having a logical mindset helped me prepare for Survivor.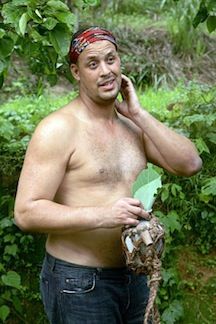 Jean-Robert Bellande was the most famous pro to be on the show. Did you study his game? If so, what are your thoughts and do you think you can do better?
I watched every episode of every season a couple of times in preparation, and Season 15 is up there as one of my favorites. I've never officially met Jean-Robert. I know he lives in Vegas, and I do the cash game thing out in L.A., so our lives haven't really intersected. From a Survivor perspective I can't necessarily say he was my favorite player from either a social or strategic perspective, but with that being said I've heard he's a great guy in real life and a very talented poker player.
I don't see many similarities between the two of us really in any way. A lot of the approaches he had out there are vastly dissimilar to what I want to do. He sort of went out of his way to be an antagonist out there, and that directly contradicts a lot of the theories I have about Survivor on how to do well.
Who is your favorite past Survivor? Likewise, who is your favorite poker player?
For Survivor people usually like to pick someone of the same sex, but I'm going to go with Kim Spradlin (winner of Survivor: One World). I just love everything about her. Admittedly it might because I've always sort of had a crush on her. I thought the way she dominated her season was unlike any other Survivor player I've ever seen. I actually think her game is a bit underrated given how in control she was of her game from start to finish.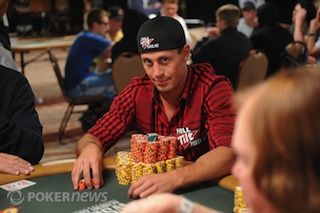 I think I tend to gravitate toward people who really excel on things that I would like to improve upon in my own life. I think if there was one area I'd like to work on it'd be the social game, to be able to put people at ease and make everyone trust you. Kim did that in a way I've never seen before. With that said, there are several other players. I thought in Survivor: China Todd Herzog played a really great game. Yul Kwon is one of my favorite players. Going way back to Thailand, I thought Brian Heidik really dominated his season.
As it relates to poker players, I've never really allowed myself to have a poker hero or someone I really look up to because at any given moment I could be sitting across from them at the table. If I had to make one exception to that, not even close, it would be Phil Ivey. I think he has a presence to him that is unparalleled by anyone. There are a lot of famous poker players, but there is just something about Phil that is terrifying.
If I had to name another one it would be my buddy Phil Galfond. Maybe not because I would start shivering if he was at the same table as me, but most because I admire his poker skill and character as a human being.
So you're familiar with Galfond? Is there anyone else in the poker world you're close to?
My world is kind of different than most in that I kind of purposely stayed under the radar throughout my poker career. I did some coaching and training work with DeucesCracked years ago, but especially now that I've transitioned into live poker in the last few years I've kind of fallen off the radar. That combined with the fact that I usually only play one tournament a year.
Without question Phil Galfond would be the most high profile of my close poker friends. Another close friend of mine now for about a decade is Jason Senti. He used to be a BlueFire coach, a PLO player, and a November Niner for a few years ago.
You mentioned that you play cash games in the L.A. area. Can you elaborate a little on that?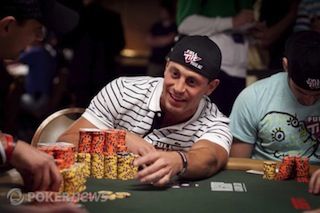 I play almost all my sessions at Commerce Casino, which generally has the biggest no-limit games running throughout the whole country. I can always find multiple tables of $10/$20 no limit, and fairly frequently I can start up a $20/$40 or $50/$100 no-limit game. The action is still pretty good.
Assuming both paid $1 million, what would you rather win – Survivor or a World Series of Poker bracelet?
[Laughs] Great question. Should we just assume the conditions are what you'd expect, like I'd have to spend three days in an air-conditioned casino to win a bracelet versus 39 days on a deserted island to win Survivor?
It's a good distinction. I guess you have to take it into consideration as that's what is required to win.
Given those parameters, I'm going to go with the air conditioning and the mediocre food at the Rio over the 120-degree weather and starvation in the Philippines. Not to mention the incredibly sociopathic environment that is Survivor.
Will we be seeing you at the World Series of Poker this summer?
Yeah, you'll see me. I've played in the Main Event every year except for last year because that is when we were taping the show. There was one other year, that was the year where they had that debacle where like 500 people didn't get to buy in on Day 1d. I'll play the Main Event as always, but as you may have determined by now I kind of despise tournaments, so I may or may not get out there earlier on. Either way you'll definitely see me at the Main Event for sure.
For a look at the entire cast, visit CBS.com. You can also learn more on Adelstein in his casting video:
Survivor Cagayan premieres Feb. 26 at 8/7c. Be sure to check your local listings.
Get all the latest PokerNews updates on your social media outlets. Follow us on Twitter and find us on both Facebook and Google+!