Jean Robert Bellande Joins Cast of Survivor 15: China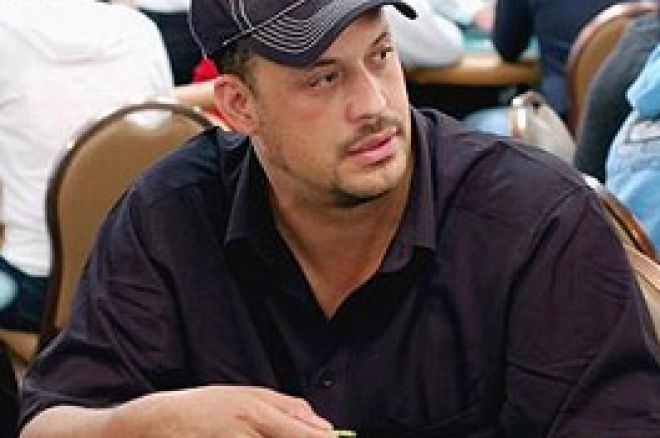 As has been long rumored, poker player Jean Robert-Bellande is officially part of the cast of the next season of "Survivor". Bellande's opponents include a former WWE female wrestler, a professional grave digger, and a farmer who goes by the name 'Chicken'.
The show takes place in the Southern center of China, in a province called Jiang Xi. The format of the show should be familiar to readers – contestants try to outwit and outmaneuver opponents in a goal to be the last one to survive, and avoid being 'voted off' the show – a prospect that awaits one doomed contestant each week. Bellande is one of 16 contestants who will vie for the one million dollar winner-take-all prize.
"Poker is a mental game, and I think 'Survivor' is a mental game," notes Bellande, in a video interview posted on the CBS website. "My strategy for this "Survivor: China" is going to be similar to my strategy in a poker tournament. For the first couple hours, I am evaluating my opponents; figuring out who the strong players are, who the weak players are, and then I plan my attack accordingly."
This is the 15th season for "Survivor", which has had an incredible run, being one of the top 10 most viewed programs on American television for its first 10 seasons, with the most recent season – "Survivor 14" (Fiji) finishing 15th in the ratings for its run earlier this year.
Rumors of Bellande's pending turn on reality TV abounded this year at the World Series of Poker, as his absence was noted by many. Jean-Robert did make an appearance or two at the series this year - the photo from this story was taken at the $2,500 H.O.R.S.E. event.
Survivor host Jeff Probst is a poker enthusiast who has played in a few charity poker events. We have an interview with Probst from the WPT invitational that you can see here.
"Survivor 15: China" will premier Thursday, September 20th on CBS.