UltimateBeat Documentary to Be Released on Oct. 22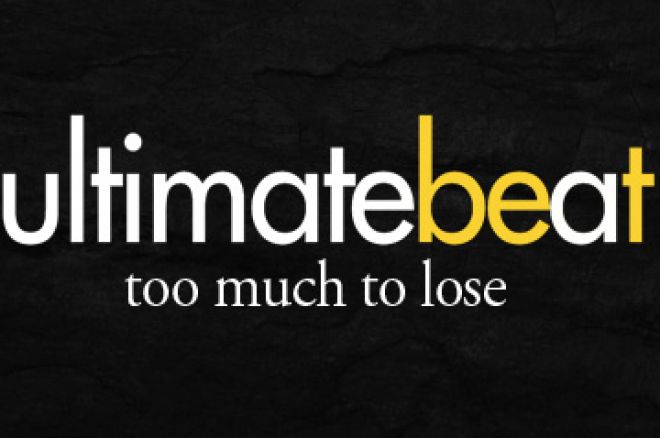 UltimateBeat, a documentary film about the UltimateBet cheating scandal, will be released on Tuesday, Oct. 22 by Doublehead Pictures. The film, which was financed by a small group of poker players and through a Kickstarter campaign, is directed by Scott Bell and will be released via Video on Demand format.
"In 2008, I took an active interest in the forum threads and in 2010 began working on a blog with the intention of perhaps writing a book about the scandals," Bell told PokerNews. "Over time, it just sort of morphed into a documentary. It is a fairly low-budget project and my first goal was to tell the story to the best of our ability for the poker community. Whether it is broad enough or professional enough to reach a wider audience, I don't know. But I am pleased with what we put together and the poker world should definitely be interested."
Here is the premise of the documentary according to a press release by Doublehead Pictures:
"The story tracks an intersection of old school hustlers and technology during the 'poker boom.' After successfully launching a popular site, a group of insiders used software access to defraud players over a period of years without detection. When discovered, they went to great lengths to cover-up the crimes in order to repay less than the amount stolen. Nobody was ever investigated, arrested, indicted or prosecuted for the crimes. The subtext is how a small group of players crowdsourced an online investigation to force the site into repaying far more than they intended, if not fully."
The project raised $6,650 on Kickstarter in September of last year and features interviews with Mike "trambopoline" Fosco, Brad Booth, Michael Josem, Mason Malmuth, and Todd "Dan Druff" Witteles.
As for what the poker world can expect: "There are a ton of lessons, most we don't cover. I think just showing the crime and the cover-up should lead to the right discussions," Bell said. "The guys who ran UltimateBet could not have succeeded at this without some level of player and poker media acquiescence during the boom years. That general sense of 'don't rock the boat because we are all making a lot of money' thing. Working on this case is a story unto itself with a lot of ups/downs and weird twists. One example is the lawyer for Pierson, et al sending a young intern down to help us out last year on a Vegas shoot. I mean, spies. C'mon."
Here is the teaser trailer for UltimateBeat:
Get all the latest PokerNews updates on your social media outlets. Follow us on Twitter and find us on both Facebook and Google+!