PokerNews Movie Review: Runner Runner Starring Justin Timberlake and Ben Affleck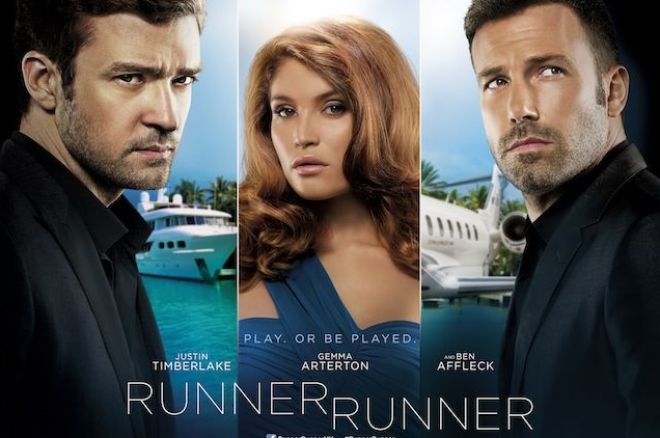 Every Friday, a new slate of feature films are released nationwide. This week, the highly-anticipated poker film Runner Runner, which stars Ben Affleck and Justin Timberlake, will hit the big screen in theaters across the United States. Prerelease conjecture by poker players have largely lambasted the online poker storyline, but is it warranted?
For those unfamiliar with Runner Runner, which is rated R for language and some sexual content, here's the storyline according to 20th Century Fox:
"Princeton grad student Richie, believing he's been swindled, travels to Costa Rica to confront online gambling tycoon Ivan Block. Richie is seduced by Block's promise of immense wealth, until he learns the disturbing truth about his benefactor. When the FBI tries to coerce Richie to help bring down Block, Richie faces his biggest gamble ever: attempting to outmaneuver the two forces closing in on him."
The motion picture also stars Gemma Arterton, Anthony Mackie, Bob Gunton, and Sam Palladio. Runner Runner was written by the screenwriters of the famed poker film Rounders, Brian Koppelman and David Levien, and is directed by Brad Furman, who is perhaps best known for steering The Lincoln Lawyer.
I had the opportunity to watch the film at the world premiere in Las Vegas, and I'm here to tell the naysayers that it's not as bad as you might think. Runner Runner turned out to be an entertaining cat-and-mouse thriller, and while poker is certainly one of the film's plot point, it's quite minimal in the grand scheme of things. The screenwriters have repeatedly said that Runner Runner is in no way, shape or form Rounders 2, and they weren't lying. If I recall correctly, there wasn't a single hand of poker shown in the film's 91-minute runtime.
My biggest concern regarding Runner Runner was that it was going to paint the poker industry in a negative light. The film didn't do poker any favors (aside from perhaps introducing the game to the millions of Timberlake and Affleck fans out there), but did it hurt any? I guess it's too soon to tell, but my initial impression is no. The film simply focused on greed and corruption to the backdrop of online poker, without suggesting that online poker was greed and corruption. Correlation is not causation and I thought the filmmakers did a fine job toeing that line.
Runner Runner alleviated my poker concerns fairly quickly, and after let go of my expectations, I discovered that I liked what I was watching. Is it going to win any Academy Awards? Of course not, but if what you're looking for is an entertaining film – perhaps one a little over the top and embellished – then you may just walk away satisfied thanks to some clever writing and credible performances.
Affleck is one of the most popular men in Hollywood right now, and in a way this film was beneath him. However, Affleck's proficiency in poker is well known (he won the California State Poker Championship back in 2004 for $356,400), so it's no surprise to see him become involved in a film involving the game he once loved.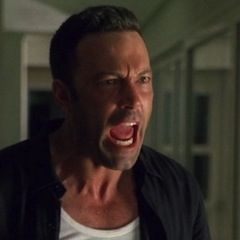 Affleck did a fine job as Ivan Block, his first role as a villain (Mallrats aside), and watching him on the screen was entertaining. His character — who delivered some memorable one-liners — was the epitome of greed and corruption, but exhibited affable, manipulative, comical and menacing qualities all at once. It was devilish performance and I loved it. I can't help but think Affleck drew on some of poker's most infamous characters (i.e. Russ Hamilton, the founders of Absolute Poker, etc.), which may have been his way of spitting in the face in the industry. Remember, Affleck lost a lot of money after being cheated on Ultimate Bet years ago. Whatever the case, I'd like to see Affleck play the villain more often.
Meanwhile, Timberlake was convincing as the astute protagonist who gets in over his head. Prior to the films screening at the world premiere, the director praised Timberlake's work ethic and called him the "hardest working man on set." Ever since his acclaimed performance in The Social Network, Timberlake's acting career has continued to rise. His role in Runner Runner wasn't on par with his aforementioned performance as Sean Parker, but it is another step on the road to Hollywood stardom (though how much more can he rise? He's already one of the most powerful men in the music industry).
Some other quick hits on the performances:

Gemma Arterton kills as Rebecca Shafran, the leading lady in the film. She's a relative newcomer, but keep an eye out for her as she clearly has a bright future.
Anthony Mackie plays an FBI agent that seems to believe the ends justify the means. Mackie continues to impress and is another actor on the rise. Look for him to join the Marvel universe as The Falcon in the upcoming Captain America: Winter Soldier.
David Costabile (who played Gayle in Breaking Bad), Sam Palladio and Bob Gunton – all fine actors in their own right – had small roles in the film, but only appeared for one scene each. It's a shame to see such talent go to waste.
Runner Runner may not be the poker movie many have hoped for (don't worry, a Rounders 2 is likely in the works), but it's not the abysmal piece of work many expected. It's not overly original, and is fairly predictable, but even still I was entertained. If the film proves a box office success – and the potential is there considering the star power of Affleck and Timberlake – it may inspire studios to greenlight other poker-related films. That's a prospect I like and hope poker fans do too.
For more information, visit runnerrunnermovie.com. You can also follow the film on Twitter and like their page on Facebook. Also, here's the trailer for Runner Runner just in case you want to include it in your weekend plans:
Get all the latest PokerNews updates on your social media outlets. Follow us on Twitter and find us on both Facebook and Google+!