Screenwriters David Levien and Brian Koppelman on Runner Runner, Rounders 2 & Affleck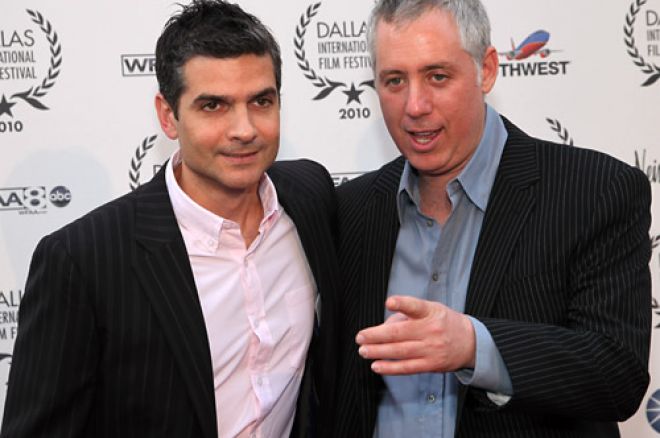 On Wednesday, September 18, PokerNews will be at the premiere of Runner Runner, a new film by 20th Century Fox starring Ben Affleck and Justin Timberlake and written by the screenwriters of the famed poker film Rounders, Brian Koppelman and David Levien. Needless to say, the poker world is excited.
While Levien and Koppelman may not be recognizable names, you've no doubt seen numerous films the dynamic duo have penned. Titles on their résumés include Knockaround Guys, Runaway Jury, Walking Tall, Ocean's Thirteen, Solitary Man and the upcoming National Treasure 3. In addition, they were responsible for the short-lived poker-themed TV show Tilt.
For those unfamiliar with their latest film, which will be released in theaters on October 4, here's the storyline according to imdb.com:
"Princeton grad student Richie (Timberlake), believing he's been swindled, travels to Costa Rica to confront online gambling tycoon Ivan Block (Affleck in his first-ever villain role). Richie is seduced by Block's promise of immense wealth, until he learns the disturbing truth about his benefactor. When the FBI tries to coerce Richie to help bring down Block, Richie faces his biggest gamble ever: attempting to outmaneuver the two forces closing in on him."
PokerNews recently had the opportunity to interview Levien and Koppelman, who responded to our questions with joint answers.
PokerNews: What inspired you to write another poker-related film in Runner Runner?
Levien & Koppelman: First of all, Runner Runner is only tangentially related to poker per se. Obviously, the title comes from the vernacular of poker, but there is only one scene in the movie where online play is shown, and it's not very detailed or hand by hand.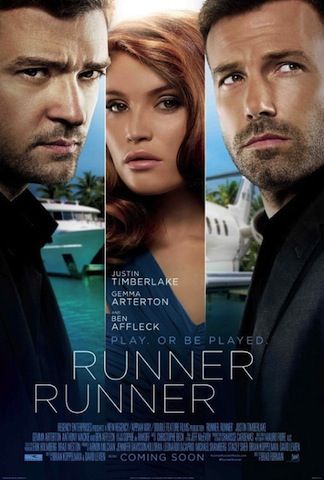 It was the world of online gambling that fascinated us — specifically the tax-free, unregulated havens where the sites are set up, and the prodigious amounts of cash the primarily young people involved with the industry were raking in. We're big fans of movies like Casino and Bugsy and Godfather II, that deal with the origin and history of Vegas, but those movies did it so thoroughly and so well. We saw this as a chance to tell an origin story of a new, virtual Vegas.
So aside from that scene, what role does poker play in the film? Is it simply a backdrop?
Yes, the movie is more about the business of online more than any game play, and really it's a ride and a battle over the lucre more than a nuts and bolts look at the industry.
When writing the film, did you have any actors in mind for the parts you were writing?
No, we rarely envision actors unless we've been hired specifically to write for one (or some), but finally getting the chance to work with Ben Affleck, whom we've known for a long time, and who certainly knows a lot about this world, was a real highlight.
Can you briefly describe what went into writing Runner Runner?
We set up the film several years ago after picking up on how much money was being generated in places like Costa Rica, and the machinations and corruption surrounding the industry. We did a lot of research, talking to people who started and owned sites from the beginning, all the way through to young affiliates who had lived big, then we sat down and wrote the script. In the film business, things can bubble along for a few months or a few years before coming together. Certain occurrences, like arrests on American soil, stories of cheating, and legislation like Black Friday were then incorporated in various ways so the story made sense current event-wise.
With names like Ben Affleck and Justin Timberlake attached, the film ought to reach a broad audience. As far as poker is concern, is there any message you guys were trying to impart in the script?
Samuel Goldwyn said a long time ago, "If you want to send a message, try Western Union." The current translation would probably be 'send an email or a tweet,' but our intention was to do an entertaining film set in a milieu that we found fascinating and had not been shown before.
There are probably cautionary tales associated with gambling online too much, or getting involved with less than scrupulous companies and people, but our focus was in the tale, not the caution. The audience is free to take any message or morality they want from the movie.
With Rounders, Runner Runner and the TV series Tilt under your belts, you two have sort of established yourselves as Hollywood's poker writers. Is this something you're aware of? If so, how do you feel about it?
As strange as it may sound, it's not particularly intentional. We wrote Rounders because we were fascinated by the game and the players and the underground subculture at the time. We thought we were done with the gambling space, save the spot we always have reserved for Rounders II, but then online became too big and interesting to ignore.
Do you find it at all challenging to write about poker in a way that appeals to the masses while at the same time satisfying connoisseurs of the game?
Appealing to the masses while satisfying the connoisseurs may be impossible. It's certainly difficult. When writing Rounders we deliberately didn't worry about whether the general public understood what the guys were talking about. That may be why the movie was a cult hit, not a blockbuster. This movie, Runner Runner, isn't about the game, it's about the games behind setting up the online game, so veteran card players and casino goers with inside knowledge will know what's going on, but general audiences will get it too in the way that people who didn't work on Wall Street liked and understood Wall Street.
Aside from writing movies about poker, in what other ways are you involved in the poker world? Do you ever get to play?
Neither of us play much anymore. When we were making Oceans 13 — again, no real card play on screen, but we were shooting in a casino set all day — we played a lot with the cast and the gambling tech advisors. Then, playing online was great when the clubs got shut down. But the level of knowledge around the game can be a little dangerous for occasional players these days. Back in the day when we wrote Rounders, if you'd read Super System you had an edge over 80% of the players in card rooms and 99% in home games. Now that book and books like it are the basic education that every player has, along with their PhD in math or game theory and a few million hands under their belts. Still love the game, just don't have the time to really do it right these days.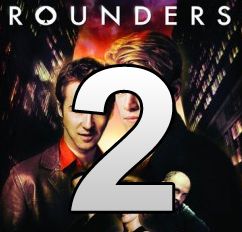 Can we expect to see you at the premiere in Las Vegas on September 18?
Yes, we'll be there. Vegas, baby.
Finally, there have been rumors of a Rounders 2 for a few years now. Can you shed any light as to whether or not that movie will indeed be made?
Runner Runner is definitively not Rounders II. We hope people, and especially your readers, know that and note the distinction. Runner Runner is a cat-and-mouse-type thriller set against the world of big money offshore gaming websites and battles are not decided on the felt. We do, however, have the story for Rounders II worked out, and all the actors and the director of the first film are ready to come do it. It's a matter of the companies who control the rights getting behind it and allowing it to happen.
Check out the trailer for Runner Runner, which is rated R for language and some sexual content and will be released nationwide on October 4, 2013.
*Lead photo courtesy of pegasusnews.com.
Get all the latest PokerNews updates on your social media outlets. Follow us on Twitter and find us on both Facebook and Google+!
Executive Editor US, PokerNews Podcast co-host & 2013 WSOP Bracelet Winner.