Mickey "mement_mori" Petersen's Seven Tips on How to Treat Your Dealers on the EPT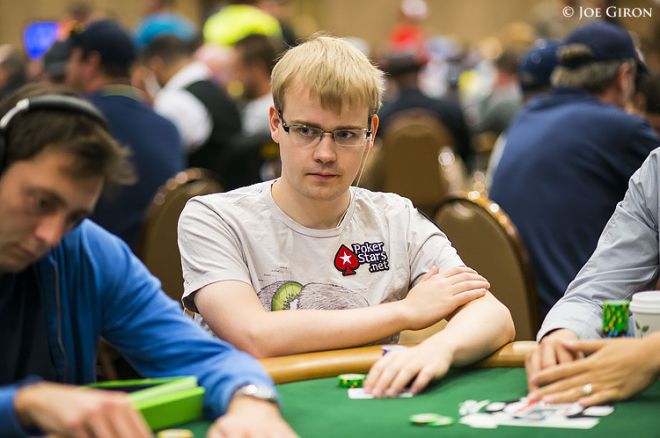 The 100th European Poker Tour (EPT) event and the kickoff of EPT Season 11 is just around the corner in Barcelona, with the series taking place from Aug. 16 to Aug. 27 in a festival that also includes the Estrellas Poker Tour.
If you are heading to Barcelona in August for your chance at big money in these two great live poker series and haven't played in a live event in a long time or at all, we have some tips for you about how you should treat your dealer compliments of Team PokerStars Online member, Mickey "mement_mori" Petersen.
Petersen loves the EPT and enthusiastically praised the circuit's dealers in his latest blog titled, Dear players: Here's how to be good to your dealers.
"Now I have played a lot of places in the world and I can honestly say no dealer team comes even close to the one the EPT has," Petersen writes. "They are by far the most professional, effective and friendly dealers you will ever come across. That's no coincidence either. They are all recruited from different countries and carefully handpicked to make sure that the players get the best possible experience."
If you are getting into the EPT action for the first time, listen up! Petersen also comments how players - even experienced ones - make the dealers life more difficult than it needs to be, and gives seven great tips about how to treat your dealer.
The Danish player starts off by talking about placing your chips and cards in a way the dealer can reach them. This seems like a logical thing to do, but you would be surprised how many players don't do this. Not only are they making the dealer's life miserable, but also slowing down the game.
Petersen says that he has heard all the excuses in the book, but doesn't buy into them, "if your argument against it (and I have actually heard this before!) is that the dealer should just be taller, then I just have no words for you. No words."
Another tip Petersen discusses is that once the ante round starts, players should always remember to ante-up every hand. If you are a new player, this is something you may forget to do, but please don't put yourself in a position to be reminded more than once to do so.
Petersen also goes on to talk about moving the button. While this is something that is important to some dealers, many dealers like to move the button themselves, so be careful with this piece of advice.
The next tip is something seen mostly by experienced players. Some players get cute when checking and don't speak up or do not make clear hand signals. While this isn't an angle shot by most players or maybe even intentional, not making your intentions clear not only affects the dealer knowing where the action is, but everyone else at the table. Make yourself clear and you won't have any problems.
Petersen continues his blog post with a tip to help you avoid ticking off everyone at your table. When you have accumulated a lot of smaller chips, use them so they become circulated. The player explains that he doesn't understand why some players are compelled to build a tower of small-denominated chips and stresses that "no one is intimated or impressed by your huge towers of ante chips." Don't be that guy!
If you want to blame your dealer for a bad run of cards, think again. The dealer is not responsible for your bad luck or if you misplay a hand. Treat your dealer with respect whether you are winning or losing Petersen feels strongly about this point, "if you complain, berate or throw cards at a dealer, you are a huge idiot, period. And no, you are not losing because the deck isn't scrambled, washed, or brand new either."
The last point Petersen makes is one he admits is not that important: "I tend to think a smile and a hello," Petersen writes, "go a long way to making not only your day better, but your dealers as well."
Best of luck to everyone playing in EPT Barcelona and be sure to follow PokerNews' coverage of the High Roller and the Main Event!
Get all the latest PokerNews updates on your social media outlets. Follow us on Twitter and find us on both Facebook and Google+!