Tropicana Evansville's Mike Miller Talks MSPT Coming to Town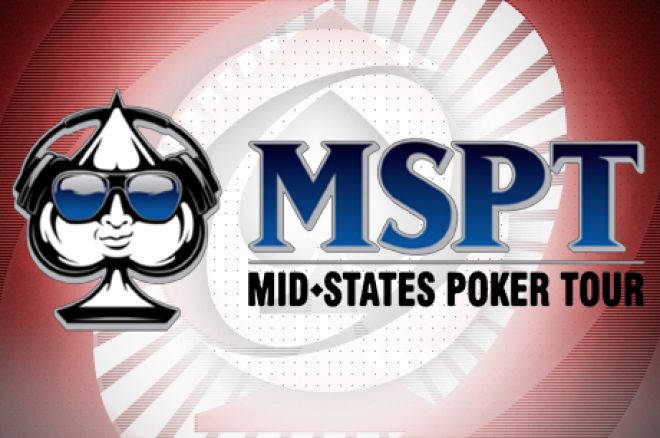 Season 5 of the Mid-States Poker Tour (MSPT) continues this week at the Tropicana Evansville in Evansville, Indiana. The stop began on Aug. 16 and will host a series of qualifiers before culminating this weekend with a $1,100 buy-in $100,000 Guaranteed Main Event from Aug. 22-24.
"The MSPT is very excited to add the Tropicana Evansville Casino to the Season 5 schedule," MSPT owner and operator Bryan Mileski said of the first-time stop. "The poker market in Evansville and the surrounding area is second to none, and we expect players to turn out in full force to crush the guarantee."
Located at the bottom tip of Indiana near the border of Illinois and Kentucky, the Tropicana Evansville Casino is surrounded by four major cities (St. Louis, Indianapolis, Louisville, and Nashville) all within a three-hour drive. The casino is located on an 841,848 square foot area at Riverfront Park on the Ohio River in downtown Evansville. The $110 million entertainment facility includes a 250-room hotel and a 96-room boutique hotel, an executive conference center, retail shops, restaurants and lounge area.
In preparation for the stop, PokerNews spoke with Mike Miller, Director of Table Games for Tropicana Evansville, who talked about having the MSPT come to town for the first time, things to do at the venue, and much more.
PokerNews: This marks the first time the MSPT is coming to Tropicana Evansville. What inspired you to bring the MSPT to town?
We have been searching for a poker tour that fits our players' needs and wasn't "over the top" with such things as buy-in amounts and tournament structure. We had some preliminary discussions with a couple of tours, but never felt comfortable with what they were selling.
After some discussion with Bryan, we traveled to our sister property, The Belle of Baton Rouge, this spring to witness an MSPT event they hosted. We came away very happy with what we saw, and a couple of weeks later we signed on with MSPT. We could see that MSPT was a growing tour and Bryan understood what the player and the casino needs were. This wasn't minor league poker.
Are Tropicana Evansville players excited for the MSPT? Has there been a general excitement in the room?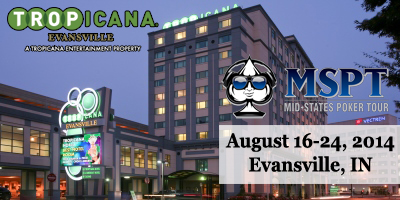 The response from our core poker players has been extremely positive. They are very excited and are looking forward to matching wits with some of the best poker players in the world.
What sort of things has the Tropicana Evansville been doing to prepare for the MSPT?
There's a long list of things that we have been doing to prepare for the tournament. I would say the most important thing we have been doing is making sure that the players are going to have an enjoyable experience. Planning for a first-time event is always challenging and exciting and there are a lot of moving parts and behind-the-scenes things that go into hosting a tournament. Our goal is to make sure our guests don't realize this is our first tournament.
Can you tell us a little about your property and the surrounding area?
Tropicana Evansville is a $212 million entertainment complex, located on the scenic banks of the Ohio River, in southwestern Indiana. It includes a casino featuring over 1,000 slot games and 40 table games, including a dedicated poker room.
Accommodations include a 243-room hotel, a 96-room boutique hotel, conference center, riverfront pavilion, entertainment district, and an attached parking garage. The property showcases nine dining options, eleven bars and nightclubs and a gift shop.
Can you tell our readers a little about the poker room at the Tropicana Evansville?
Our poker room has been really strong for several years. We currently have 10 tables and we have some very good play throughout the week. I would say the main game would be no-limit hold'em, but we also have really nice Omaha action and several days a week we have a "Big O" game that is very strong.
Currently our bad beat jackpot is over $227,000 so that is really exciting, but we also run a lot of promotions in the room which are also popular with the players. We run weekly tournaments with lower buy-ins ($60) and we run $100 buy-in tournaments on the first Sunday and third Thursday of every month which are very popular.
Are there any other events going on players should check out when in town for the MSPT?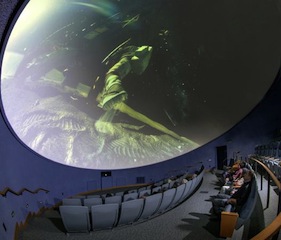 Evansville offers many attractions for visitors. The riverfront has a variety of war memorials and museums, including a new Koch Immersive Theater at the Evansville Museum of Arts, History & Science. Beautiful historic homes line Southeast First Street including the Reitz Home Museum. Our downtown Main Street continues to develop with a variety of new restaurants and businesses.
If you are here on August 19, Crosby Stills and Nash will be appearing at the Old National Events Plaza. The Evansville Iron Street Rod Club presents their annual Frog Follies event on August 22, 23 & 24 at theVanderburgh County 4-H Center. Of course, at Tropicana Evansville, Cash Drawings of up to $7,500 will be held on Sunday, August 24, in the $60,000 Cadillac & Cash Giveaways!
If you had to recommend three things for players to do other than poker while at the Tropicana Evansville, what would they be?
We always have live music nightly and we have a very talented list of performers to enjoy. On the weekend of the 22nd we have Broadband an all-female band.
Our casino will be buzzing all week with table and slot play and I already mentioned that our Bad Beat is over $227,000.
The area on property called "The District at Tropicana Evansville" is an awesome area. It has an Irish Pub called "Ri Ra's", a sports bar called "The Sports Book Bar & Grill" and "Boogie Nights" which is a very fun 70's & 80's dance club. The District is also home to our boutique hotel "Le Merigot" and "Blush ultralounge."
Where's the best place to eat at the Tropicana Evansville?
The best place by far to eat at Tropicana Evansville would be our steak house Cavanaugh's. It is fine dining at its best. The best steaks – and the best view of the Ohio River - in Evansville.
Listen to Bryan Mileski talk about Season 5 of the MSPT on the latest PokerNews Podcast. Click here to listen.
The Main Event, which PokerNews will be live reporting, will be held over three days beginning Friday evening with Day 1a at 4 p.m. Day 1a will play 14 levels. Saturday's Day 1b will also start at 4 p.m. and play 14 levels. Players who advance from Day 1a are not eligible to play in Day 1b. The remaining players from each flight will combine on Sunday morning at 10 a.m. and play until a champion is crowned. The Main Event final table will be broadcast live (15-minute delay) worldwide using RFID technology allowing all viewers to see the hole cards.
For more information on the MSPT Tropicana Evansville, visit msptpoker.com.
Get all the latest PokerNews updates on your social media outlets. Follow us on Twitter and find us on both Facebook and Google+!