Singapore Government Seeks to Prohibit Online Gambling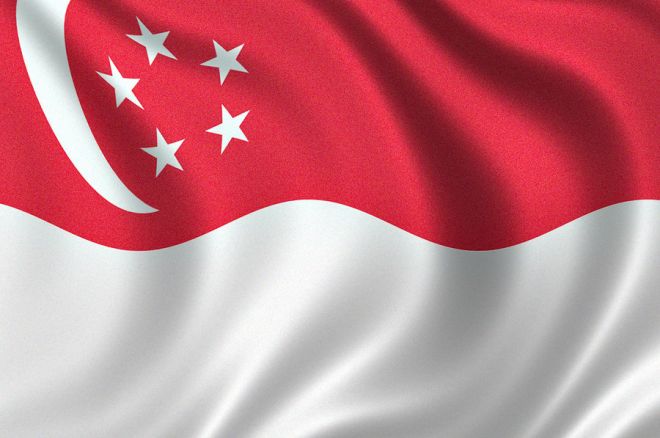 Singapore's Ministry of Home Affairs presented its first reading of the Remote Gambling Bill to the country's parliament on Monday, potentially resulting in a complete prohibition of any real-money online gambling.
According to PokerFuse, if the proposed bill is passed, all forms of online gambling will be prohibited with the sole exception of operators who are "based in Singapore; be not-for-profit; contribute to public, social or charitable purposes in Singapore and have a good track record of compliance with Singapore's legal and regulatory requirements."
Gaming lawyer Bryan Tan from Singapore law firm Pinsent Masons believes the reason for the exception is potentially included for current authorized land-based operators, such as lotteries according to eGamingReview.
"The effect would be to eradicate all black and grey market gambling products offered in Singapore," Tan said. "Foreign operators will need to pay attention because the new legislation seems to adopt a long-arm approach."
The proposed bill seeks to not only criminalize gaming operators, but also criminalize any players in Singapore as well. Provisions for website blocking as well as a complete ban on online gambling advertising and promotions are also outlined in the proposed Remote Gambling Bill.
The Ministry of Home Affairs believes an online gaming prohibition is necessary to "maintain law and order and protect young persons and other vulnerable persons" according to the bill.
Were Singaporeans Mislead?
The online gaming prohibition outlined in the proposed Remote Gambling Bill is crushes the country's hopes of more lenient online gaming legislation in Singapore provided in June 2014 when the country's Ministry of Home Affairs and the Ministry of Social and Family Development released a press release following an official Singaporean delegation meeting with French online gambling regulator ARJEL President Charles Coppolani. Singaporeans were lead to believe that the official purpose of this meeting was to review France's online gambling legislation to explore if the French policies could potentially be adapted to the country's needs.
"Singapore's Ministry of Home Affairs is highly interested to discover the experiences of different countries," the press release read. "[The Home Affairs Ministry] asked for a meeting with ARJEL's management in order to analyze the French regulatory model, which is known for its strict requirements and performance."
"Since May 2013, the [Singaporean] Ministry of Home Affairs and the Ministry of Social and Family Development are trying to identify a regulatory model for online gaming. In order to create a durable and efficient strategy for the online gaming sector, Singaporean authorities have started to work closely with different industry stakeholders and national regulators."
Stay tuned to PokerNews for more news as it happens in the Singapore gaming marketplace.
Image courtesy of DeviantArt
Get all the latest PokerNews updates on your social media outlets. Follow us on Twitter and find us both Facebook and Google+!