Winamax's Stephane Matheu Explains Why Poker Players Should Care about Sports
Johan Le Mestre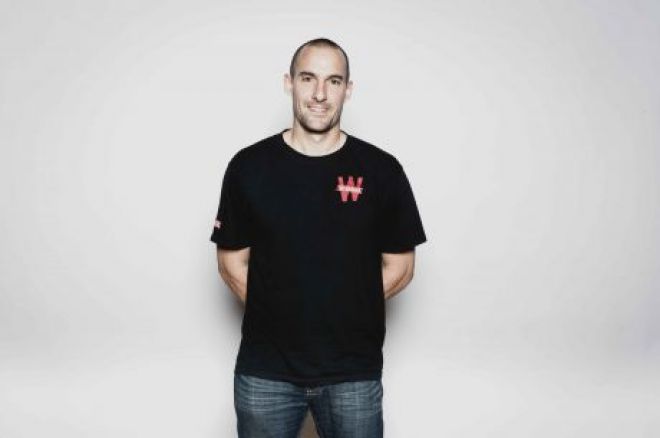 There used to be a time when poker and sports were two completely separate worlds that would rarely happen to touch each other.
Then, as the game evolved and the mental efforts needed to succeed increased, players realized that if a healthy body is the key to a focused mind, sports and physical activities had to become part of their daily routine.
To examine the connections between poker and sports and to understand more about how important regular exercises are for a healthy and functional mind, PokerNews France's Johan Le Mestre met with Stephane Matheu, the manager of Winamax Pro Team.
A former professional tennis player and now completely devoted to the development of the Winamax Team, Matheu shared some important tips on how to get better at the tables through regular exercise and a correct posture.
PokerNews: Given that poker is a sedentary sport, how do you think physical exercise can help achieve better results at the table?
Matheu: From a physiological standpoint, the fact that poker players stay sitting for a long time means that they should seriously care about their posture. Players need to know how to sit correctly in order to avoid problems.
You see a lot of players who lean on their elbows or keep their neck and their back in the wrong position. In the long term, this can be a source of pain and stress – and so have a major impact in a player's concentration and decision-making process.
So, I would say that players should start by taking care of their posture and learn how to sit correctly at the table for a very long time.
PokerNews: Is that simply a matter of doing regular exercise, or should people focus on some specific kind of training?
I do not think there's any specific preparation for it. It's up to people to find what works best for them.
I do not want my players to be top athletes, at least not in the athletic sense of the word. I think someone who is a little better prepared than usual will be able to concentrate more and to make good decisions for a little longer period of time than his opponents.
Yet, this is a long-term process. I do not think that to go jogging the morning before a tournament, especially if you never run during the rest of the year, will have any impact on your performance at the poker table.
PokerNews: Is there any exercise that could help a player to keep his focus even during the longest games or not?
What I know is that it is certainly not a matter of saying "to be good at poker you must do an hour of jogging every day or play tennis for five hours a week."
However, a discipline like yoga can be a very good choice for poker players. It relaxes the whole body and it strengthens it at the same time.
Every now and then, I organize special seminars for the players of Team Winamax where I try to help them discover new, diverse and varied disciplines.
Over time, we did a little bit of everything including mountain sports and beach sports. But the activity that seems to stand out is yoga — it really seems to please everyone.
But most important, I repeat, is that a player finds what he needs and what is better for him to feel better at the table.
PokerNews: You have mentioned exercising right before a tournament. What's the point of doing so?
Again, it is important to understand that sports can help you in your poker career only in the long term.
If sports are really part of one's daily routine, I like the idea of a jog in the morning before a tournament because it helps to wake the body up.
When a tournament is set to begin at noon for example, my suggestion is to get up at 9 a.m. and try to start the day with forty-five minutes of sports. This may help to whet the appetite of those who have trouble eating in the morning and also give a good energy boost.
Sports have also a clear mental impact as it helps people to feel better and to be more self-confident. And this is very important to succeed in poker.
PokerNews: What about Team Winamax? Who's the biggest sportsman there, and who's the "laziest" member?
Although we've had many people who have been into sports, the name of the less sporty one has never really changed (he laughs).
I have to confess that Davidi Kitai is not exactly what I'd call a sportsman. He used to be very athletic at one time, especially as he played soccer at a rather high level. But then he completely dropped it a few years ago, and has struggled to get back to sports ever since.
Yet, the fact that Kitai does not do sports does not mean he has a bad lifestyle. He does not drink and he has a relatively good lifestyle.
As for the most sporty, I think it used to be Manuel "manub" Bevand. He was always experimenting, trying new things like mixed martial arts, bodybuilding and other disciplines.
But Ludovic Lacay is probably the sportiest and most consistent of the team as he plays several sports, he goes to the gym and he also goes running quite regularly.
Get your Winamax bonus now.
Get all the latest PokerNews updates on your social media outlets. Follow us on Twitter and find us on both Facebook and Google+!