2015 PokerStars Caribbean Adventure: Rums of the Bahamas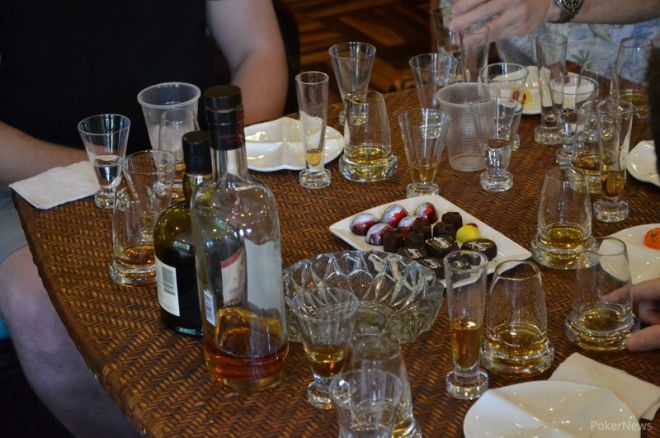 The 2015 PokerStars Caribbean Adventure (PCA) is right around the corner, and PokerNews is your one-stop shop for the first big event of the new year. We have a dedicated landing page, and have taken a look at things to do, how to qualify, where to stay, and where to eat. Now, we'll appeal to the party animal in you and take a look at the Bahamas' "liquid gold."
Tropical drinks and the Bahamas go hand in hand, but you can't make the former without rum. It just so happens the Bahamas is known for their abundance of rum, which you can pick up anywhere from $2-$15 a bottle. Here's a look at the rum offerings the Bahamas has to offer.
Ron Ricardo Rum
This clear coconut-flavored rum, which is distilled by Todhunter-Mitchell Distilleries Ltd from fermented molasses, won a silver medal in the 2008 Ministry of Rum Tasting Competition. It serves as a popular mix in such cocktails as the "Bahama Mama," and fans can actually find other flavors in the Ron Ricardo line including banana, mango, pineapple, white, gold, dark, and 151.
Ole Nassau Rum
Another rum produced by Todhunter-Mitchell Distilleries Ltd, Ole Nassau Rum, has a history dating back to 1729 and is served in such lines as gold, light, dark, mango, pineapple, banana, and coconut. The rum is not only delicious, it's cheap and available in duty-free areas. Do yourself a favor and pick up a bottle.
Fire in de Hole "Eroctic" Rum
Usually available for $10 or less, this locally-produced gold rum isn't quite as erotic as the name suggest. In fact, it's developed a reputation as a standard rum reflective of the price tag, though there's no denying it's authentic to the Bahamas.
John Watlings
If you're in downtown Nassau, then you should schedule some time to see the John Watling's Distillery, which is located on the historic 1789 Buena Vista Estate. Their rum, often called the "Spirit of the Bahamas," is named after the pirate John Watling, whose treasure is rumored to be buried at Fortune Hill in San Salvador.
The distillery offers three different types of rum — pale, amber, and buena vista — and is open seven days a week from 10 a.m. to 6 p.m. local time.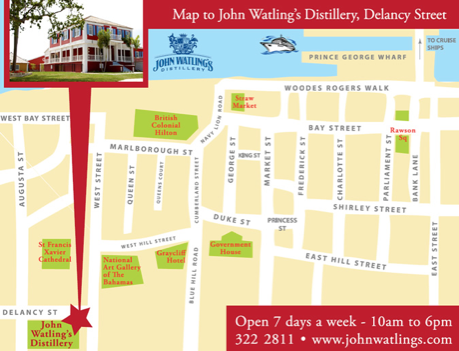 Bacardi
One of the most recognizable rum producers in the world, Bacardi opened a distillery in Nassau back in 1965. For more than four decades it was a staple in the community, but in 2010 they shuttered their doors. Still, the Bacardi influence can be seen throughout the Bahamas.
Even though you can no longer visit the Bacardi distillery, you can find Bacardi Rum Cakes, which are cakes baked daily and soaked in rum, throughout Nassau. Free samples are usually provided, and we recommend you give them a taste as they're absolutely delicious.
Likewise, if you venture down to the corner of East and Bay Streets in downtown Nassau, you'll come across the Bacardi store, which is open from 9 a.m. to 7 p.m. local time. There you can find branded Bacardi merchandise as well as a rooftop bar.
Get all the latest PokerNews updates on your social media outlets. Follow us on Twitter and find us on both Facebook and Google+!