Poker Players Alliance to Fight Against Poker-Only Carve-Out in U.S. Federal Bill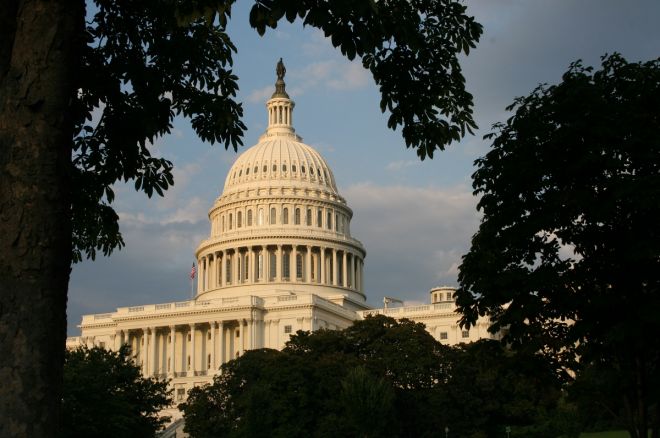 The Poker Players Alliance will be fighting to stop any legislation to prohibit online gambling from passing in the lame-duck session of Congress, even if it contains a carve out for poker.
"I think the way the industry is developing, our best-case scenario is for Congress to do nothing during the lame duck," said John Pappas, executive director of the PPA. "There's certainly opportunity for some shenanigans to happen, and everyone in the gaming industry should be keeping a close watch on what Congress may do."
At the end of 2012, there were rumors that Senate Majority Leader Harry Reid (D-Nev.) and then-Senate Minority Whip Jon Kyl (R-Ariz.) would push for an online gambling ban with a carve out for poker. Though those efforts never made it past closed-door discussions, the PPA was in favor of any legislation that would federally legalize Internet poker. The PPA wasn't against online casino gaming, but that wasn't its concern. That industry had its own lobbyists.
Two years later, the symbiotic nature of online poker and casino gaming is evident. Outside of perhaps California, Internet poker can't succeed without cyber blackjack and slot machines, at least not until states are ready to combine player pools at a large scale. Nearly one year after New Jersey began offering full online gaming, poker only represents about 20 percent of the modest overall revenue.
"We as a poker community need to recognize that the success of poker often is built on other forms of gaming," Pappas said. "If you cut off all other games in the U.S. market, investment and interest would shrink considerably. We're going to fight tooth and nail to protect the interests of poker players, but poker-only in the U.S. might not be a sustainable model to benefit players long term."
The lame-duck session occurs when Congress reconvenes following the November elections and usually runs to just before Christmas, with some lawmakers inevitably serving out the final weeks of their terms before the election results go into effect. How the lame-duck session plays out depends a great deal on how the elections go.
Currently, the Democrats control the Senate and the Republicans control the House of Representatives. The likelihood of a more active lame-duck session occurs if the status quo remains unchanged. In this case, there will surely be a strong push from Dark Lord Sheldon Adelson to attach his Restoration of America's Wire Act to some must-pass legislation. There is no reason to doubt that Reid will protect Nevada's online poker interests by not allowing this to happen without a carve out for poker. But the PPA no longer sees that as being sufficient for a vibrant U.S. market going forward.
Former online poker player Nate Silver's statistical analysis website fivethirtyeight.com projects that the Republicans have a 56 percent chance of winning the Senate. If the Republicans take the Senate in a convincing manner, it will probably make for a quiet lame duck. The Republicans wouldn't be interested in making any end-of-session compromises when they could just wait two months and pass bills unilaterally.
However, this would create a nightmare scenario for 2015 in which Adelson's Republican cronies could reward their biggest donor by pushing forward his hypocritical crusade.
"We need a concerted effort to make sure that nothing happens in the lame duck, and we need to brace ourselves for 2015 at the federal level," Pappas said. "Should the Republicans take hold of the Senate and Reid is no longer the majority leader, I think that puts poker in an even more precarious position."
Photo c/o freeimages.com.
Get all the latest PokerNews updates on your social media outlets. Follow us on Twitter and find us on both Facebook and Google+!